Senatorial aspirant recent Harry Roque's attempt to look more down-to-earth to voters appears to have impressed no one.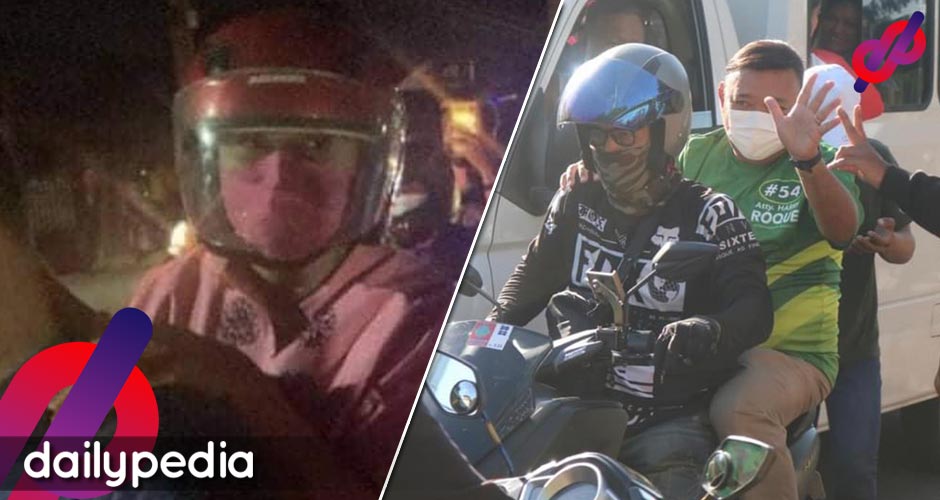 Heavy congestion of vehicles greeted the candidates hours before the UniTeam rally at General Trias Sports Park, Cavite, on March 22.
But it didn't stop the candidates. They braved through the jam, and some even capitalized on it. One of them was Roque, who opted to ride a motorcycle.
On Facebook, Roque bragged about his bike ride that took 11km to reach the venue.
Initially, the distance he claimed was only 6 meters. He later edited it to 11km.
Voters once again called Roque desperate for a seat in the Senate. 
6 meters?! Nakisakay ka pa? Eepal nalang, sablay pa. pic.twitter.com/Eq2ZkByaex

— Tom (@MATom_MD) March 22, 2022
harry roque aakting na lang di pa ginalingan sa documentation! gagaya na nga lang sa "acting" ni leni di mo pa inayos? mula 6 naging 60 biglang naging 20? hahaha 20 meters = 26 steps SAYANG GAS SIR pic.twitter.com/7EzJKIhH2M

— JOSE #LetLeniLead2022 (@iamjosevergara) March 22, 2022
When Robredo rode a motorcycle, she was too far from the venue while people thought Roque did it for photo ops.
every masterpiece has its own cheap
copy pic.twitter.com/42O24VCvBY

— Joaquin Closet (@andy_crush) March 22, 2022
Bashers, mostly from Robredo's rival camp, criticized her for pulling a "stunt." But past photos prove she has been riding motorcycles before becoming vice president. 
grabe yung double standards at misogyny sa Pilipinas.

Kapag si Harry Roque umangkas sa motor 'walang arte' ang comments pero kapag si VP Leni nung umangkas ng motor, suddenly 'Papansin' agad????

— zyrene⚖️| busy reviewing (@zyrnreads) March 23, 2022
https://twitter.com/cheesekit/status/1506554858983534592?s=20&t=QhpCMNHE1LxeG4wSEGstow
Aside from turning back on his principles, Roque's top strategy is to dance on stage during rallies.
In an interview with CNN Philippines, he said dancing is one way to capture attention, and he intends to keep doing it.
"I have nothing to prove by way of capability as far as being a lawyer, being a legal scholar… but because I was a spokesperson for the longest time and many people know me only as spokesperson, they think I'm a very ferocious person which affects my likeability. So by dancing, I show them that I'm not the ferocious person you see who was presidential spokesperson," he told The Final Word.
"You need to capture the attention of the people and that's what I'm doing. It's part of improving communication between the audience and myself, and of course, people on the internet may not like it, but I can assure you I always ask the audience do you still want me to dance, and they all clamor for it so I do."