Sen. Francis "Kiko" Pangilinan has dethroned Davao City Mayor Sara Duterte as the number one most googled Philippine vice-presidential candidate.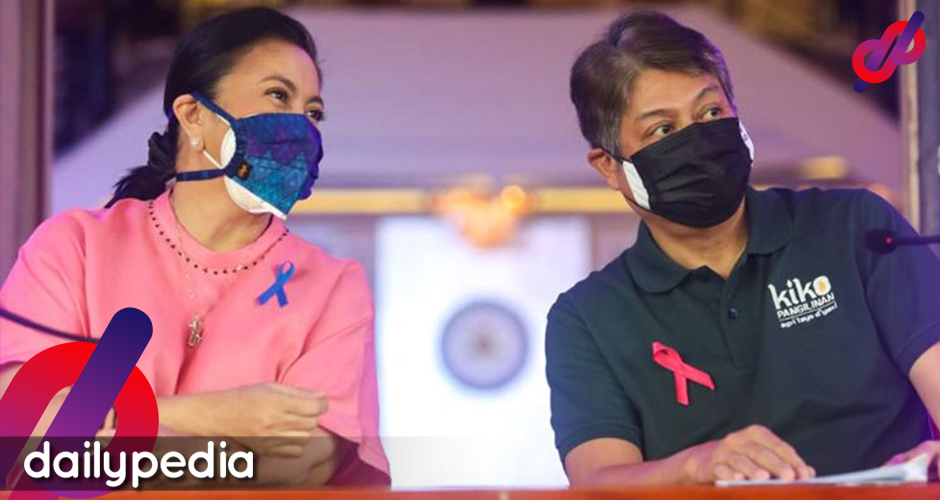 According to a March 21 report by Google Trends, Pangilinan shared 41 percent of Google searches while Duterte had 37.
Mostly searches on rice tariffication law and import tax on the staple grain is where Pangilinan's name is associated with.
He was one of the senators who abstained when the bill was voted on.
Another search related to his name was his nephew Donny Pangilinan who joined the Pasig rally over the weekend on March 20.
Similarly, Vice President Leni Robredo beat former senator Bongbong Marcos as the most searched presidential candidate in the May elections.
The top search related to Robredo was Cavite Gov. Jonvic Remulla who previously promised to deliver 800,000 votes from the province to the dictator's son.
#LeniKikoTeam2022 , #KikoPangilinanForVicePresident
Let us help @kikopangilinan gain more algo on google prediction presence by searching Kiko Pangilinan on google search. Pause on Twitter and open Google to search @kikopangilinan. Help both Leni and Kiko win this election. pic.twitter.com/YvbEwliEEn

— Dood_057 (@edgarcia53) March 13, 2022
Despite the results of searches, the Marcos-Duterte tandem still dominates the surveys.