Talent manager Ogie Diaz has lost all the respect he had for Cong. Loren Legarda.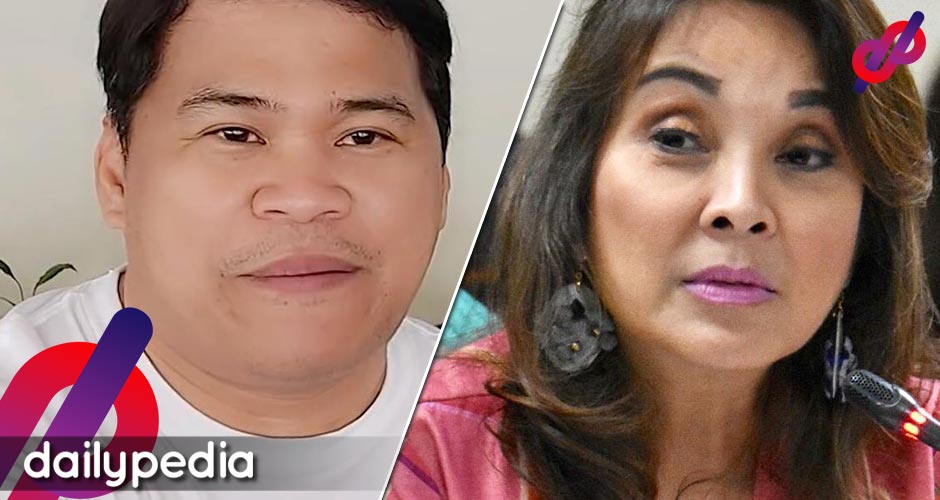 In a series of revealing tweets, a certain Belen Castor Yngson said Legarda instructed Antique officials not to attend Vice President Leni Robredo's rally in the province. Antique is known to be a part of the "pink" nation.
Voters in the province were dismayed by the lack of support from its leaders.
LoWren, the incumbent congresswoman instructed the Mayors from the 18 municipalities to not attend the event. Even the Municipal Mayor of the Capital town cancelled last minute his appearance at the airport to welcome the Vice President at the behest of the congresswoman.

What⬇️

— Granny🎗🎀 (@The_PinkWarrior) February 23, 2022
Aside from that, Legarda also made the Robredo team feel unwelcomed but moved mountains for presidential aspirant Bongbong Marcos.
we know now is this.

LoWren barred the VP to be welcomed at the Antique Provincial Capitol.

The congresswoman, gave full authority for the usage of EBJ Freedom Park for BBM's rally scheduled on February 24th (was later cancelled due to the uproar of the Antiqueños. EBJ ⬇️

— Granny🎗🎀 (@The_PinkWarrior) February 23, 2022
Marcos' rally supposed February 24 rally in Antique was rescheduled due to the natives protesting against it.
priests on their radio program and online platforms.

All Mayors are now scared of LoWren and are really pressuring their constituents to deliver and follow the whims of this known polical butterfly.

She is a political clown and Antiqueños are ashamed that we considred ⬇️

— Granny🎗🎀 (@The_PinkWarrior) February 23, 2022
Legarda's just lost support, including that one from Diaz. The comedian admitted that he could no longer get behind the senatorial candidate after what she did.
Grabe nga si Loren Legarda. Biglang nawala respeto ko. At least, nagkaroon dati. https://t.co/68Yd25CAgV

— ogie diaz (@ogiediaz) February 24, 2022
Legarda used to have a great political reputation before flipping to the other side, and people still remember this. Now, she's just one of the many who sold themselves out for the opposition.
According to sources, Loren Legarda, congresswoman of Antique, "instructed" all mayors of Antique NOT TO WELCOME VPLR during her visit. She even disallowed VPLR team to use the prov'l capitol. SPREAD THE NEWS: DON'T vote LOWREN LEGARDA for senator, a BBM puppet!

— DAVAOMIGRANT (@nabunturanguy) February 23, 2022
I'll tweet it again.

Tapusin na natin ang political business ni Loren Legarda.

— ¥●£● (@YOLOinthePH) February 24, 2022
Not gonna vote for Loren Legarda. She is a native of Antique running under LBM's Uniteamavility.

Remember the sacrifice of Evilio Javier, the young Antique governor killed during the Marcos regime for fighting to regain the liberties of his people from tyranny.

— ❛✿ 𝐞𝐥𝐲 ☻ (@elyanagrande) February 20, 2022
DO NOT VOTE for Loren Legarda! She is northing but a political prostitute!

— SudeeZudee (@SZudee) February 23, 2022
Legarda also abstained when it came to voting for ABS-CBN's franchise renewal.
Loren legarda for senator? After what you did with the 11,000 + Employees of ABS CBN of disaproving their franchise, do you think you still can win? I dont think so

— Ohhh it's Rey (@Simplengunggong) February 24, 2022
Meanwhile, President Rodrigo Duterte backs Legarda's senatorial run. "I give my endorsement and full support to former Senator Loren Legarda as she runs for senator in the 2022 National Elections. Even before she entered politics, former Senator Legarda has shown great involvement in public service," Duterte said in a video clip
"When she became senator, she was able to help many more Filipinos through her advocacies. Now that she's running for senator again, I hope you will consider her in your list. I believe Loren deserves to be back in the senate." he added.
She thanked Duterte for his support.
"Daghang salamat President Rodrigo Roa Duterte sa inyong tiwala at pagpapahalaga sa aking serbisyo publiko. I wish you continued good health and success,"
Legarda is big on environmental protection and climate change adaption; employment and livelihood creation; health; education, among many others.
She is one of the favorites to win a senatorial seat in the upcoming national elections.