Netizens express disappointment over President Rodrigo Duterte's silence over the rising tensions in the West Philippine Sea. ABS-CBN journalist Chiara Zambrano reported on how she and her crew were chased by the Chinese coast guard and navy vessels in the area while trying to do their coverage.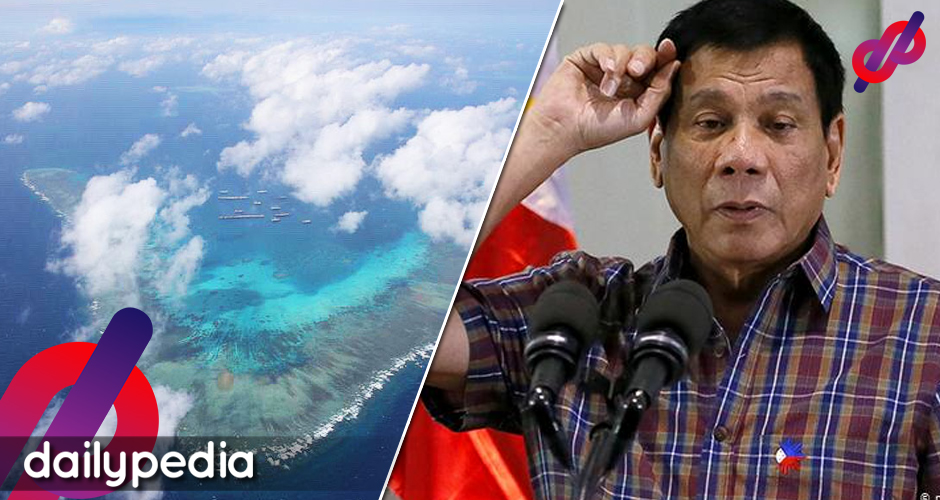 No mention of the West Philippine Sea again

— Chiara Zambrano (@chiarazambrano) April 15, 2021
A Netizen said that Filipinos shouldn't be surprised if they wake up someday that the country will be called the "Philippines Region of China."
https://twitter.com/ileyn_cristobal/status/1383022868645105664
Another is unsurprised about the Palace's silence, particularly from Duterte's end.
Of course. What do we really expect from the lapdogs of China. https://t.co/783ihLlilR

— Kath💋 (@superprettyk) April 16, 2021
Someone resorted to asking Senator Bong Go and Presidental Spokesperson Harry Roque for the President's plans.
MAY EFFORT BA TALAGA YUNG BOSS NYO O WALA PARA SA WEST PHILIPPINE SEA?? Sagot sagot naman dyan @SAPBongGo @attyharryroque GIVE US, THE PEOPLE WHO ELECTED HIM, ANSWERS!!! Binebenta o NAIBENTA na ba natin dagat natin sa China??? https://t.co/jQ0FvBzevd

— Marlon España (@MisterCrab888) April 16, 2021
"As long as media and the Government refer to it as the South China Sea and not the West Philippine (Sea), we're losing," a Twitter user wrote.
https://twitter.com/RalstonSamadan/status/1382892758948585473
People also asked Duterte to protect the sovereignty of the Philippines.
https://twitter.com/ejagtarap/status/1383169243240296449
A woman writing a concept paper over the tension with China said that she wished she could exchange Duterte for the West Philippine Sea.
gumagawa ako ng concept paper about west philippine sea huhu pwede bang isulat ko na lang "amin ang west ph sea inyo na si duterte" charot

— sundy (@damnsundy) April 16, 2021
Another pointed out that Duterte curses on his critics but can't even talk about the issue with China.
https://twitter.com/JaveNemenzo_/status/1382866877261570050
During a briefing on April 15, Roque said that Duterte is not obliged to publicize his diplomatic decisions and that people should just let him deal with them in private.
"Ang larangan ng diplomasya, isang exception to freedom of information. Kung ano man ang ginagawa ng presidente, hayaan na lang nating gawin niya iyon sa pribadong paraan," Roque stated.
"Hindi naman po dapat inaanunsyo sa publiko ang diplomatic initiatives o anumang hakbang na ginagawa ng Pangulo."
On the other hand, Zambrano earned praises for her brave coverage of Ayungin Shoal. The ABS-CBN correspondent recently received a plaque of recognition for the report.
The Armed Forces of the Philippines (AFP) Chief of Staff General Cirilito Sobejana stated that the military force acknowledges the journalistic efforts of Zambrano to raise public awareness of national issues.
The Armed Forces of the Philippines through Chief of Staff Gen. Cirilito Sobejana recognized the journalistic efforts in ABS-CBN's coverage of the West Philippine Sea. Sobejana says they acknowledge the role of journalism in raising public awareness of issues. @ABSCBNNews pic.twitter.com/dqnpKzeMH5

— Chiara Zambrano (@chiarazambrano) April 14, 2021
Roque then claimed that Duterte has always been "consistent in invoking Philippine sovereignty and sovereign rights" over the West Philippine Sea.