When netizens first heard of ABS-CBN News Channel (ANC) looking to air an hour-long, Mandarin-only newscast late at night, they were livid.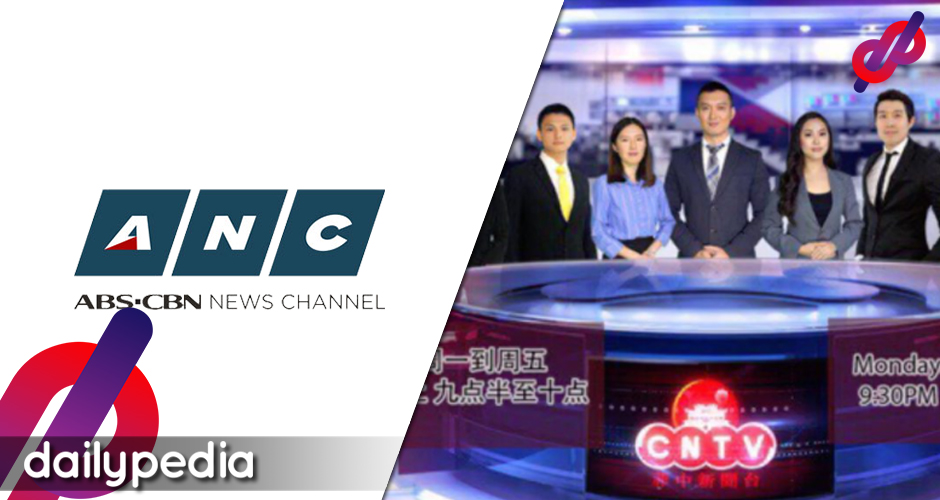 Those days are now gone. ANC recently pulled the plug on airing Chinatown News TV's (CNTV) Mandarin-only newscast one night after its first broadcast.
Previously, ABS-CBN news chief Ging Reyes defended its airing. The newscast, according to her–was produced by Filipinos for the benefit of the Filipino-Chinese community.
I understand the concerns on Chinese incursions in the West Ph sea & many other issues related to the country's relations with China. ABS-CBN News has vigorously covered these issues, in our pursuit of truth and public enlightenment. But we resist discrimination against any race

— GING REYES (@gingreyes) April 14, 2021
or ethnicity. The airing on ANC of Chinatown News should not be equated with the intrusions in the West Ph Sea. Chinatown News is produced by fellow Filipinos who belong to the Filipino-Chinese community. They are part of Philippine society. Rather than belittle their attempt

— GING REYES (@gingreyes) April 14, 2021
to provide a service to their local community, it's time we considered embracing the diversity of this land we all call home. We have editorial control over their content, provide national news stories & ensure accuracy of the translation from Mandarin to English subtitles.

— GING REYES (@gingreyes) April 14, 2021
She also claimed that they had full [editorial] control over its content as ABS-CBN vigorously covered issues on China and its incursion into Philippine waters, specifically the hotly-contested West Philippine Sea.
It made netizens wringing ANC's necks, calling them traitors to their cause, especially after their reporter, Chiara Zambrano, was recently chased away by Chinese coast guard vessels.
Netizens called out Reyes for "only thinking about money" when the news and her statement first broke.
The same Netizens are now calling this a redemption arc; after seemingly heeding feedback from its many viewers.
https://twitter.com/vinzesmonologue/status/1382938237442789381
Some netizens also noticed how those "supportive" of ABS-CBN suddenly changed their tune, saying they didn't deserve a franchise after all—only to take it back.
ABSCBN: We'll be airing chinese news.

Pa-wokes: WHAT? Fuck this. It's just right that ur franchise wasn't renewed!

ABS-CBN: We are cancelling our partnership w/ CNTV.

Pa-wokes: You know what, we take our words back. Your franchise should be renewed. Welcome back to my life.

— K (@KarenDeey) April 16, 2021
https://twitter.com/dollofasia/status/1382951053348401152
Those "supportive" ones who made the callout were supporters of President Rodrigo Duterte.
ABS-CBN made it social media official by announcing the cancellation via their paid service, iWantTFC.
Hi, @jeralduy @raymundmargallo. We'd like to share an update with you that CNTV will no longer air on ANC. We truly appreciate your support for ABS-CBN and hope that you continue to share with us feedback on our programs. Stay safe, Kapamilya!

— iWantTFC (@iwanttfc) April 16, 2021
And it also got confirmed by one of ABS-CBN's journalists, Mike Navallo.
FYI, ANC will no longer carry Chinatown News TV.

— Mike Navallo (@mikenavallo) April 16, 2021
According to official reports, CNTV, produced by Horizon of the Sun Communications, the same team behind Chinatown TV, has been airing lifestyle programs for the Filipino-Chinese community for 16 years.
They are also the same minds behind the controversial Iisang Dagat (One Sea) video, which went viral after Filipino talents partook to promote China's claim over the West Philippine Sea.