The call for President Rodrigo Duterte to step down as the Commander-in-Chief of the Philippines has increased after several issues have tipped the scales into favoring those who are not willing to wait for 2022.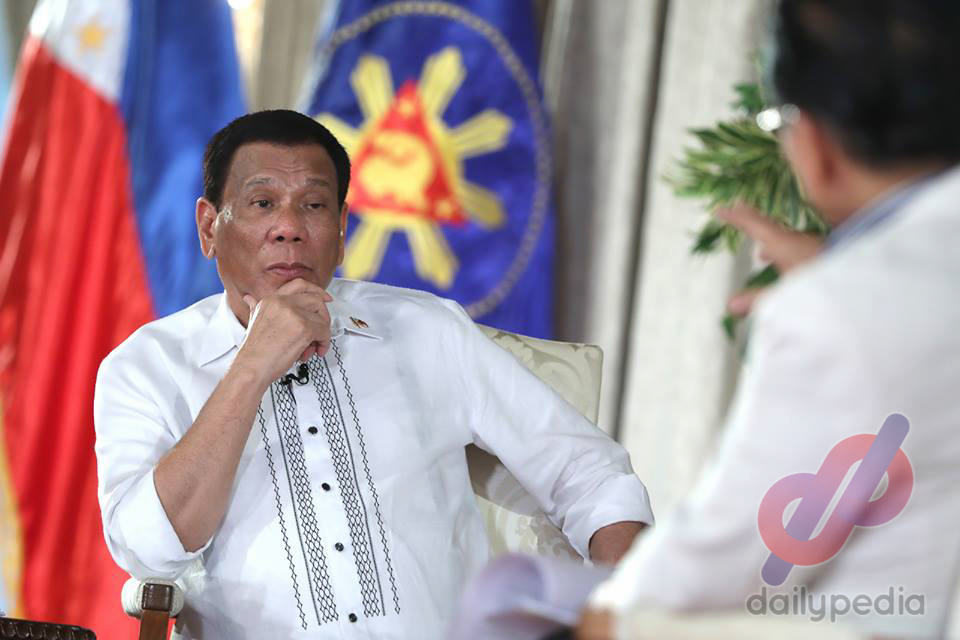 These calls intensified after Duterte claimed that his government did everything right–referring to how they handled and conducted themselves during the COVID-19 pandemic.
– didn't close off air traffic from China/other infected areas
– didn't put health officials in charge of task force for a HEALTH pandemic, puro military officials
– DIDN'T punish govt/law enforcement for breaking quarantine protocols
– more

Andami kaya kulang, Duterte. RESIGN https://t.co/2wRBGcQQec

— Dazo (@AntonDazo) April 15, 2021
Dissatisfaction in the Government's pandemic response has gone to such high levels that Netizens have now resorted to a petition on Change.org to force Duterte to step down.
Apart from Covid-19, Philippines could face food crisis in the very near future because 240,000 KILOS (240 TONS) of fish are illegally taken away DAILY by Chinese fishing vessels.

Save the Nation! Duterte Resign. Sign the Petition! https://t.co/rv5raUJvfG pic.twitter.com/oBAKyhtObY

— leonor.rivera (@itsleonorrivera) April 16, 2021
Even long-time journalist JP Lustre has commented on the petition, saying thousands have already signed.
He also implored other Filipinos to sign the petition.
SOCIAL media is now ablazed with 'DUTERTE RESIGN" signature campaign. Thousands have been signing. Please sign. 😳😳😳 Before you'll take notice of it, it has tens of thousands, then hundreds of thousands… You'll never know until it swells. That's how the cookie crumbles …

— Philip Lustre Jr. (@IpeLustre) April 16, 2021
Award-winning writer Jerry Gracio has also joined those who have signed the petition.
Save the Nation!
Duterte Resign! https://t.co/KIar8PMM1d

— Jerry B. Grácio (@JerryGracio) April 15, 2021
Another personality who signed the petition and announced it on social media accounts is Saab Magalona.
SIGN THE PETITION [reposting with working link]: https://t.co/dh2YBrqBOC

— Saab (@saabmagalona) April 16, 2021
Aside from Netizens who signed the petition, they shared not just Duterte's failures, like him being fit enough to jog but not fit enough to appear on TV for his weekly Talk to the Nation address.
A depiction of him, running away from his responsibilities. #DuterteResign #DutertePalpak #DuterteTraydor https://t.co/h8Os2MsRmi

— KEYEM (@krlmln_) April 10, 2021
The Filipino people are now filling in gaps for the Administration's lack of pandemic response.
@TristanBuenaflor wrote that the people are the ones doing the supposed work of the President.
People are not greedy.

Communal care is something Filipinos easily understands.

The greed-scare is a capitalist ruling-class invention. The masses aren't the one controlling our resources.#DuterteResign, mamamayan na gumagawa trabaho mo https://t.co/G477ZRQEvQ

— Trist'n ⛪ #JoinSCMP (@TristnBuenaflor) April 16, 2021
This is how the govt should've designed its COVID response!

The Duterte govt can do so much more to help poor and ordinary Filipinos. Instead it's still just doing all it can to help the rich and itself.

So of course the people are helping themselves.#DuterteResign pic.twitter.com/r1mwmmLLm6

— Sonny Africa (@sonnyafrica) April 17, 2021
Sign the petition https://t.co/7owcJG2qeU #DuterteResign #PalpakResign pic.twitter.com/sitzjMcw7t

— Renato Reyes, Jr. (@natoreyes) April 16, 2021
Renato Reyes, Jr. has been giving a running count of the signatures, announced on Friday that the petition has now reached 35,000 of the required 50,000.
As of writing (April 18, 2021), the petition now has 48,960 supporters on Change.org.
However, it does not include the 500 Filipinos who initiated the petition before it reached Change.org. The petition list includes student leaders, medical frontliners, civic leaders, and concerned citizens.
Duterte's administration has been teetering on the brink of collapse since the pandemic began.
From misplaced priorities–like the Manila Bay beautification project and an intensified response to the communist rebellion; putting money on large-scale infrastructure projects like roads and bridges during the pandemic–Netizens are enraged.
They have continued on the Government's neck, begging them to have a concrete plan to deal with the pandemic.
Duterte previously said he was only relying on the arrival of COVID-19 vaccines to fight the pandemic–even that it failed. The Government officials, also unable to procure them in time.