Manila Times columnist Ramon Tulfo may have just woken up from his two-year slumber after being appointed as President Rodrigo Duterte's Special Envoy to China last 2018–at least, based on his recent posts on facebook and twitter, two days ago.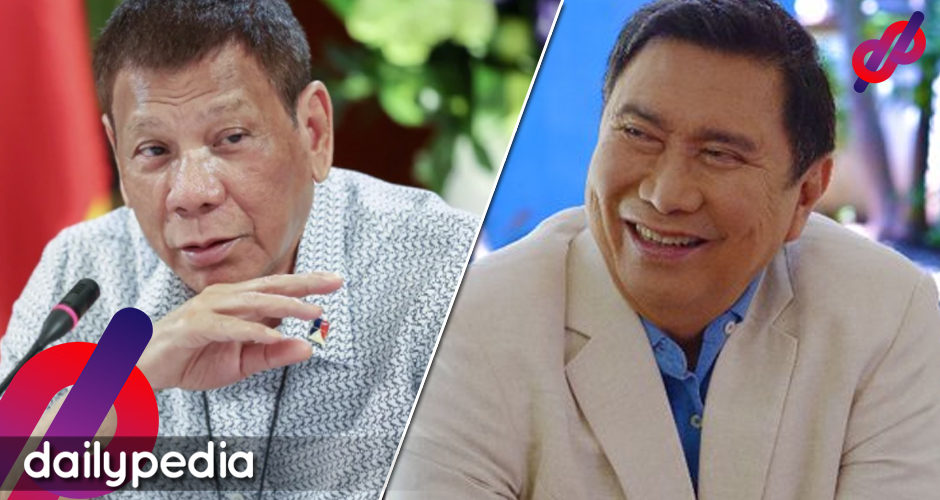 In his social media posts, Tulfo criticized his 'good friend' Duterte's absence on national TV after canceling the weekly Talk to the Filipino People twice.
He could jog within the Palace compound. He could ride a big bike. He could play golf alone even at night. But why can't the President go on national TV to squelch speculations on his health?

— Ramon Tulfo (@RamonTulfoII) April 11, 2021
According to Tulfo, Duterte should have shown himself as healthy in his weekly address instead of having Senator Christopher 'Bong' Go share videos of him, being in good health.
He claimed that Filipinos breathed a sigh of relief after Duterte finally appeared on national TV on Monday, April 12, two weeks since his last appearance.
Kaya niyang mag-jogging.

Kaya niyang mag-golf kahit gabi na.

Kaya niyang mag-motorsiklo sa loob ng Malakanyang.

Bakit…

Posted by Ramon Tulfo on Sunday, April 11, 2021
While this might seemed a surprise to some, a more recent post on his facebook account is a bit more along the lines of a 'heel turn'.
In his opinion article in The Manila Times, Tulfo shared his seeming disdain toward Duterte's most loyal supporters.
"I never knew I would be treading on very controversial (dangerous?) ground when I decided to come out with the post," Tulfo said in his opinion piece.
He referred to a post on his facebook account three days prior, asking his followers to at least respect Vice President Leni Robredo's position.
Hindi ako dilawan at pumapanig sa oposisyon.

Pero nananawagan ako sa mga kapwa ko DDS na igalang si Vice President Leni…

Posted by Ramon Tulfo on Friday, April 9, 2021
In his post, he called out his fellow DDS—die-hard Duterte supporters—to respect Robredo not only being the Vice President but also as the widow of former Interior Secretary Jesse Robredo.
"Itinuturing ko si Jesse na isang bayani dahil sa kanyang pagmamahal sa bayan. If we disrespect Leni, we also desecrate the memory of Jesse," he said, even saying that the late statesman could have very well be the next President.
His facebook post would create a seeming rift between him and his fellow DDS, with most calling him out for essentially asking to 'respect Duterte's enemy'.
"There you go! Millions consider President Rodrigo 'Digong' Duterte a demigod and therefore infallible," he said, putting into words what most Filipinos already know: a 'true' DDS will never see anything wrong with what Duterte does, regardless.
He stressed that he still supports his long-time friend, yet does not feel awkward when he criticizes him when the President goes out of bounds, much like his latest gaffe.
He ended his column by saying, "A genuine friend tells you the real score. People who don't listen to reason are fools; so, a fool I'm not."
While this article most likely points to Tulfo still being on Duterte's side, it at least, showed Filipinos that the eldest Tulfo still has some wits about him.
Even as he previously claimed to have helped smuggle doses of Sinopharm's COVID-19 vaccine for the now-infected Presidential Security Group.