Manuel 'Kaloy' Villaver, a recent contestant on It's Showtime's 'Tawag ng Tanghalan' (TNT) says he felt had quite a bad experince during his appearance on the noontime show.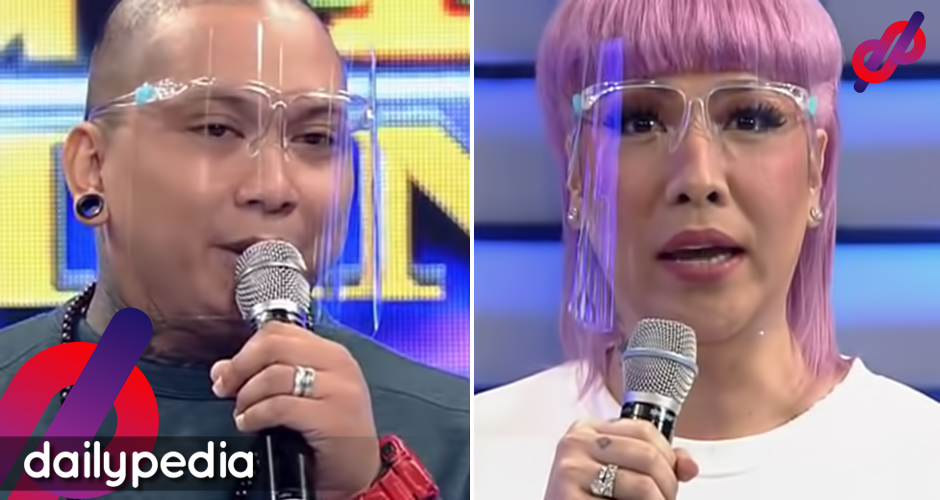 Kaloy became a hot topic on social media after he apologized on live TV for previously being in favor of shutting down ABS-CBN.
Vice Ganda asked him a number of questions after his performance. Kaloy made it clear that he was indeed sorry for his previous stance on the franchise renewal issue and was grateful to ABS-CBN for still letting him showcase his talent.
"From the bottom of my heart I would like to say sorry to everybody," he said.
Vice and co-host Kim Chiu seemed to have accepted his apology.
But in a recent video on his YouTube channel, Kaloy revealed that his run on (TNT) wasn't even close to being called enjoyable.
"It didn't feel good. I felt humiliated," he said with a serious face.
He said he didn't appear on the noontime show to apologize for his 'past,' but he clearly said after his performance that if given the chance, he'd like to say sorry to the Kapamilya community, which he did as Kim Chiu and Vice Ganda stood there assessing whether his delivery was sincere enough.
According to the shameless singer, he understood that politics and the issue of the network's franchise renewal will not be brought up during his appearance.
"Ewan ko lang ah kung tama ang pagkaintindi ko."
"…I was under the impression na goods na talaga;"
He said he refrained from sharing his opinion on certain matters even before arriving in the country, and that he has already forgotten everything bad ABS-CBN has done in the past.
At the day of the contest, Kaloy had a briefing with the coordinator who said that some other person will talk to him about his anti-ABS-CBN posts.
Kaloy, a former drug addict who can barely speak English, initially felt optimistic but was surprised when Vice brought up his previous stance on the franchise renewal issue.
"Ang dating parang ako yung kalaban, na ako yung nagpasarado ng kumpanya.
"I was just one of the millions who gave my opinion. I really didn't want to talk about it kasi ayaw ko ng balikan sana.
"Ang feeling ko parang ang sama-sama kong tao, parang ako lang ba may kasalanan sa inyo," he added.
He then wondered what would've happened if he didn't apologize.
"What if I did not apologize?. Kasi hindi talaga yun yung main objective ko."
Kaloy then asked viewers to subscribe to his YouTube channel which has less than a hundred subscribers.