Pinoy Big Brother has been one of those local reality shows that got people hooked and interested in what strangers would do if they were kept inside a house for a few months.
As there are new friendships formed, romantic pairings are also one of the most talked-about when it comes to the "teleserye ng totoong buhay."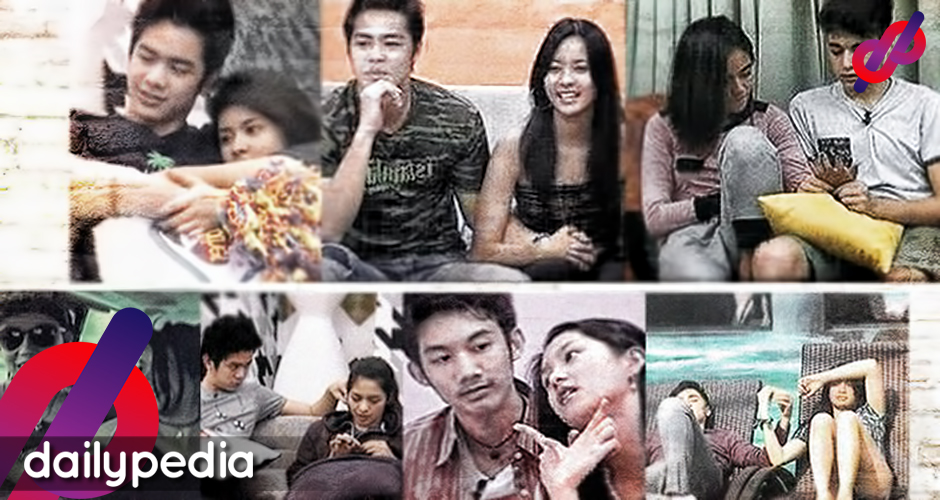 And because of this, love teams have emerged and have gained a following even before their showbiz career really started. But sometimes, these love teams are just what it is and even in the great heights of popularity, they never really went beyond the confines of the PBB house.
So here are some PBB pairings that people shipped so much during the show's airing.
Bianca Gonzalez and Zanjoe Marudo
During the Pinoy Big Brother: Celebrity Edition, Bianca and Zanjoe actually unintentionally fell-in-love with each other. This lead to Bianca's break-up with her then-boyfriend, Lino Cayetano.
But the sweetness only lasted inside the house because the couple went their separate ways when the show ended.
Bianca is now married to basketball player JC Intal while Zanjoe is allegedly in a relationship with surfer Josie Prendergast.
Kim Chiu and Mikee Lee
Who remembers this chinita and chinito couple during the Teens edition of PBB? The chemistry between the two was strong and coincidentally, they were both of Chinese descent.
But their friendship didn't last long and Kim moved on to another love team with Gerald Anderson.
11 years after the show started, Mikee admitted in an interview that he and Kim did like one another, but it was not enough to call it "love."
Joshua Garcia and Jane Oineza
Before JoshNella and JoshLia, there was Joshane, a love team during Joshua and Jane's time as housemates in Pinoy Big Brother: All In.
But due to some unexpected turn of events inside the house, Joshua stopped pursuing Jane but they did stay as friends when they exited the house.
Joshua Garcia and Loisa Andalio
Another housemate that Joshua was linked to was Loisa. But even when fans wanted the two to become a "thing", the only considered themselves as friends.
The two went on their separate ways after PBB but had the chance to work with one another during the primetime series The Good Son.
Ylona Garcia and Bailey May
During the 10th year of PBB, Ylona and Bailey were two of the most talked about pairing. They both grew up overseas and had undeniable chemistry.
After being linked to Barbie Imperial, who was the first evictee of the season, Bailey was chosen to make a remake of the song "Magmahal Muli" with Ylona. That birthed BaiLona.
They were a love team even outside of the house but parted after Bailey went to the United States to be a part of the group Now United.
Vivoree Esclito and Marco Gallo
MarVoree was a popular love team during PBB's seventh season. The two admitted that they did have feelings for each other at one point but there came issues that eventually caused the pair to part ways.
In a 2019 interview, Marco said that he is not open to working with Vivoree. The latter is now being paired with Hashtag member CK Kieron.
Edward Barber and Heaven Peralejo
You may have known MayWard for quite some time now but the two weren't the only ship that happened during PBB.
While inside the house, Edward was very open about his admiration towards Heaven. But their love team was short-lived as Edward and his bestfriend Maymay Entrata's chemistry was discovered.
So who was your favorite couple?