The Filipino public, including celebrities, had different reactions when presidential spokesperson Harry Roque said Monday during his usual press briefing that President Rodrigo Duterte decided to go into 'perpetual isolation' after Interior Secretary Eduardo Año tested positive for COVID-19.
Roque noted that Duterte has been constantly getting tested ever since he met with his cabinet and Inter-Agency Task Force on Emerging Infectious Diseases (IATF) last week in Davao.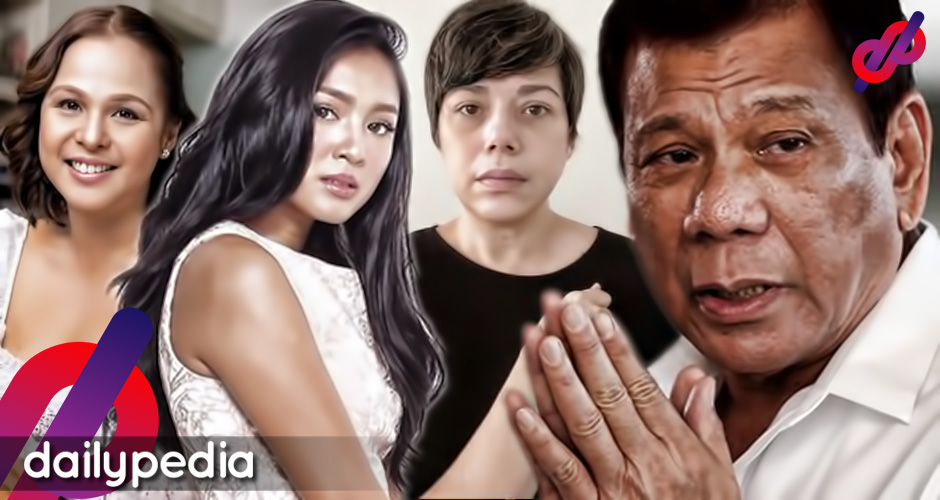 "He does undergo regular PCR [polymerase chain reaction] tests. He complains about the discomfort of the swab tests," Roque said.
"The president is in perpetual isolation because no one can come close to him,
"Whenever we meet with him there's a velvet rope that keeps him at least six feet away from everyone else. No one can really come close to the president.
"He is in perpetual isolation in the sense that PSG has done a very good job in making sure that no one really comes close to the president," he added.
Roque said Duterte never made contact with the officials, who were technically in the same room with him last week during his address to the nation.
The 'perpetual isolation' remark had many questioning what it really meant.
This is Constitutionally unprecedented. Is the President seriously ill? If so, we have a right to be informed of the state of his health. https://t.co/ysvxvaHmW8

— Mickey Ingles (@MickeyInglesLaw) August 17, 2020
Today I pray for the health of every government leader most especially our president Rodrigo Duterte. We pray for complete healing of all diseases and a deeper walk with God.

— Angeli P Valenciano (@AngeliPV) August 17, 2020
Ano'ng paandar ito, Harry??
Imbento. Is there even an official term such as PERPETUAL ISOLATION? https://t.co/9qisvkmP9a

— Pia Magalona ⁷ #DefendOurFreedom (@piamagalona) August 17, 2020
Ayan na nga! Kambyo pa more!!! https://t.co/JhQpAFS18A pic.twitter.com/T70I8LFvAE

— NVG (@nikkivaldez_) August 17, 2020
Perpetual isolation… Whutttt izzzz da meaning of thizzzzz?? 😳

— NVG (@nikkivaldez_) August 17, 2020
Ang ibig ba sabihin ay hindi na natin siya makakahalubilo forever and ever and ever? kasi "perpetual isolation" e.

baka ang ibig sabihin ni spox ay "indefinite" or "long-term." https://t.co/bnMtJ7Dzwm

— Lynda Jumilla-Abalos (@lyndajumilla) August 17, 2020
Perpetual [adjective]: continuing or enduring forever; everlasting; lasting an indefinitely long time. https://t.co/WHCiauuE4M

— Ina Reformina (@InaReformina) August 17, 2020
Roque later clarified that he only used "perpetual isolation" as a figure of speech "to highlight the prudence exercised by the PSG in safeguarding the physical well-being of the President in this challenging time of COVID-19."
Presidential Spokesperson Harry Roque clarifies his earlier remark that President Duterte is in "perpetual isolation." | via @arianne_merez pic.twitter.com/CCun0lgCbl

— ABS-CBN News (@ABSCBNNews) August 17, 2020
Roque also displayed contentment when he talked about how the country is doing better than expected economically after a recent poll showed that over 27 million Filipinos were unemployed last July.
"Ako po ay nagagalak na hindi tayo 100 percent nawalan ng trabaho kasi sa tagal po na naka-lockdown tayo, talagang I'm still surprised at our resilience at 45 percent pa lang po ang nawawalan ng trabaho," Roque said.
"It could have been worse, kasi nga po complete lockdown ang nangyayari sa atin." he added.
Nadine Lustre shared a screenshot of Roque's quote which included the zipper-mouth emoji.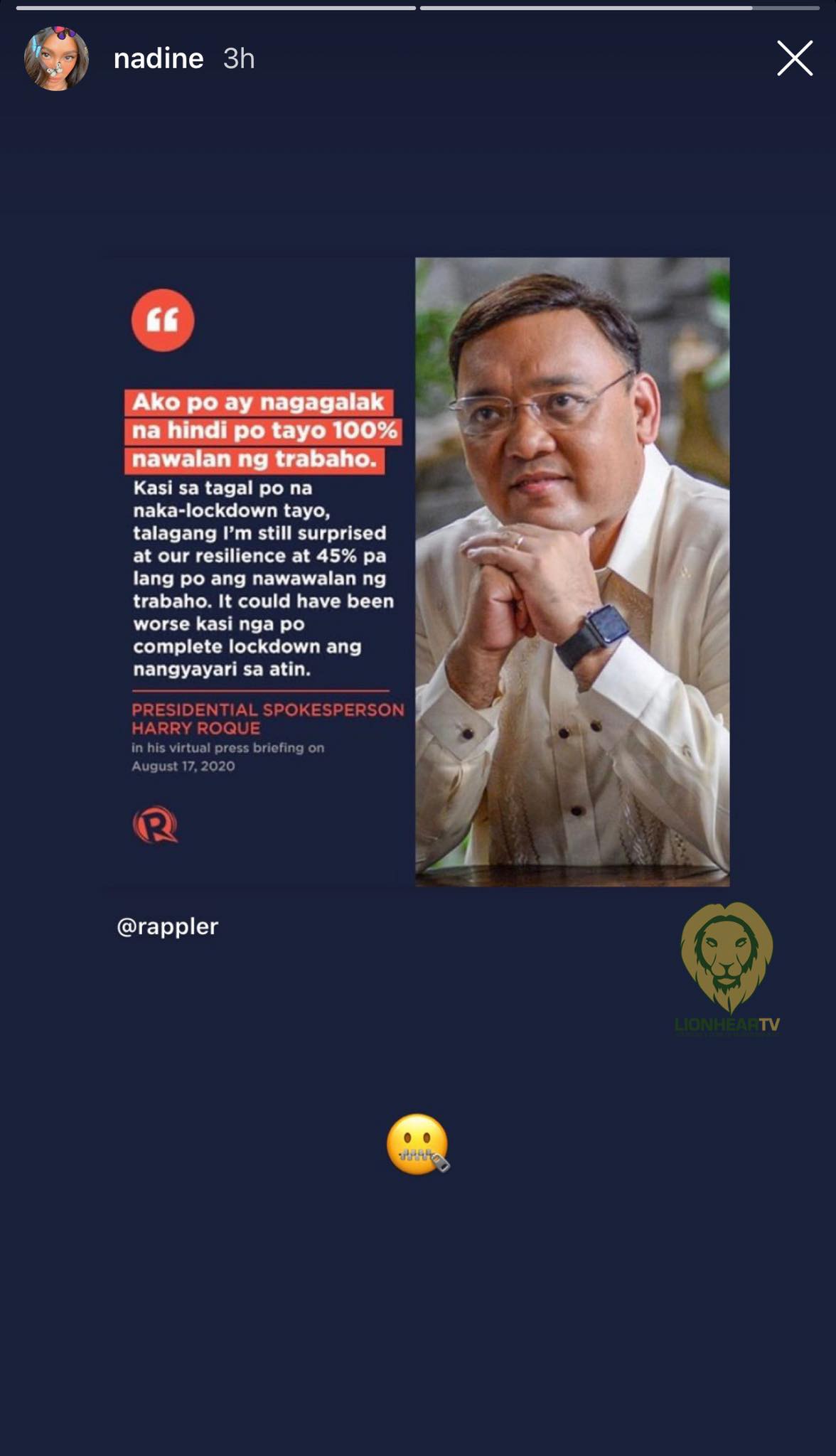 Senator Bong Go then called the rumors of Duterte having left for Singapore due to a health emergency 'fake news' as he posted on his Facebook page a photo of the president in his Davao home dining with his wife and youngest child, Veronica.
— Tito Sotto (@sotto_tito) August 17, 2020
Go also went live on Facebook to show that Duterte was headed to a meeting with the IATF in an effort to refute the rumors of the alleged travel to Singapore.
In a short Facebook Live, Senator Bong Go shows President Duterte on his way to the IATF meeting to belie reports that the latter went to Singapore for the weekend | via @Joseph_Morong pic.twitter.com/JkqBAOdbJy

— GMA News Breaking (@gmanewsbreaking) August 17, 2020
Senator Tito Sotto did not like how critics are always questioning Duterte's health. He hit back at the critics through text messages to reporters.
"Dami na namang disappointed," he said.
"Bakit ba gustong gusto nila na may masamang mangyari sa gobyerno? Hirap na hirap na tayo, ganyan pa sila!"
"'Yung mga hindi English Major sa college, huwag nang gumagamit ng heavy words," he added.