DZMM's Dos Por Dos hosts Anthony Taberna and Gerry Baja are possibly heading to TV5 after ABS-CBN's was denied a franchise.
The absence of a franchise would make it impossible for DZMM to broadcast during the 630 AM frequency and its programs can only be viewed through the Teleradyo channel on cable and online.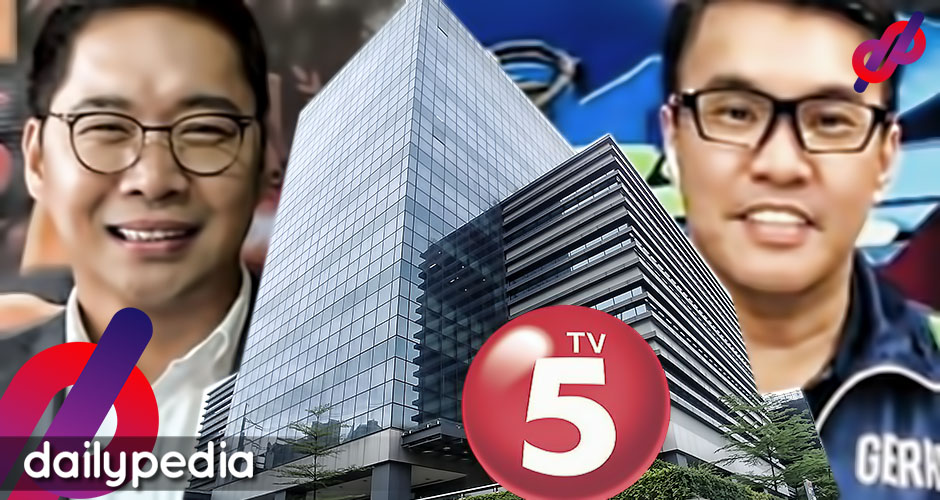 The shutdown has had a negative effect on ABS-CBN's AM broadcasting division. Even worse, 90 percent of the network's workforce will be laid off.
PTV-4 board director Katherine De Castro has also shown interest in welcoming Taberna and Baja, but TV5 is most likely going to be their new home.
Aside from the two, DZMM host Vic Lima is looking to work for TV5 as well, but at the same time considering radio stations RMN and DWIZ.
Ted Failon and Noli De Castro of TV Patrol won't be leaving, but will only be getting paid half of what they were receiving before the shutdown as the network struggles with making revenue.
The four men are considered supporters of President Rodrigo Duterte and were called out on social media for staying silent after Solicitor General Jose Calida filed a quo warranto petition against ABS-CBN last February 10.
Calida accused the network and its subsidiary, ABS-CBN Convergence, Inc. of "unlawfully exercising their legislative franchises under Republic Act (RA) No. 7966 and Republic Act No. 8332." and for having a form of foreign ownership through its Philippine Depositary Receipts (PDRs), in violation of the foreign ownership restriction on mass media in the Constitution.
ABS-CBN supporters do not see Taberna and Baja leaving as a loss, and don't care much if they do.
Balita, si Anthony Taberna ng Dos Por Dos ay lilipat na sa TV5.

Si Vice Ganda ay magtatayo na ng sariling digital network sa dami ng perang kinita niya sa tulong ng ABS-CBN kung saan siya sumikat.

Sa halip na tulungan makalangoy at makaahon ang ABS-CBN, iiwan lang para sa ere.

— R.D. "ToB" Medrano (@Istrayber) July 22, 2020
Bakit hindi na lang sa NET25? https://t.co/OMxFdyh9aH

— Teta Limcangco (@teta_limcangco) July 21, 2020
Good riddance. Can we petition ABS-CBN to get the likes of Atty. Mel Sta. Maria and Atty. Chel Diokno to take the place of these two dimwits? https://t.co/4XdxIviT6O

— Boy Jetski (@JetskiPaMore) July 21, 2020
Thank You Anthony Taberna at Gerry Baja. matagal na sana para d nakakainis ipaglaban ang tama para sa istasyon dahil andyan kayong mga traidor.

— JustMe (@JustMe80041125) July 21, 2020
Many want Failon and de Castro to leave as well.
Go! Sama niyo na si De Castro at Failon.

— BackToWork, MD 赤酸 (@AcidRed28) July 21, 2020
eh lipat na welcome kayo doon…peace

— Oscar Limcauco (@olimcauco) July 21, 2020
go we dont need you in abs

— [email protected] (@love4peace333) July 21, 2020