Actress Jennylyn Mercado, medical professionals, and other netizens questioned Presidential Spokesperson Harry Roque's statement regarding the continuous rising cases of COVID-19 in the Philippines.
This was when the Palace stated that the cases were not alarming.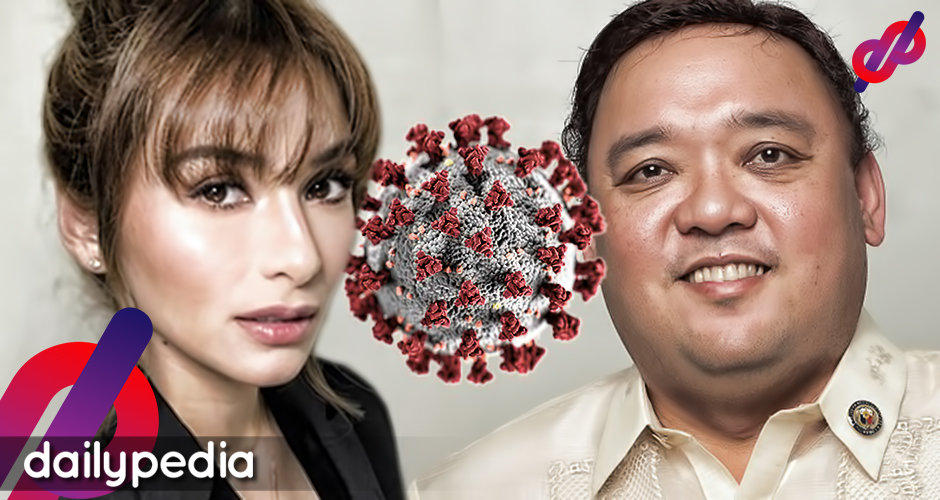 The actress queried what number should the country reach for us to be alarmed with the pandemic.
"Ano po ba yung dapat maachieve nating number bago po siya maging alarming?"
Ano po ba yung dapat maachieve nating number bago po siya maging alarming? https://t.co/ZFgRxA74eS

— jennylyn mercado (@MercadoJen) July 23, 2020
A medical professional said that she had close encounters with COVID patients. She also said that she has been scared for the past months due to this pandemic.
I am a frontliner. I have seen covid patients up close- and I am fearful each and every time. And the numbers are rising. 70 thousand cases. When will you be alarmed? Because I am. I am frightened. I am scared. I have been for the past 4 months. https://t.co/JmicY1rZ30

— peachy natividad (@peachynatividad) July 22, 2020
A netizen also believes that Roque's statement is an insult to people who have been affected by the pandemic.
how is 70k not alarming? ang laking insulto nito to the frontliners who have been working for months long already, to those who have lost their income, to those who cannot afford online classes, to everyone in this country that deserves a better & competent government. https://t.co/JuS2ABp12G

— bea (@louixelle) July 22, 2020
I want intelligent leaders. Please. https://t.co/DOMQkly0Vh

— DAWN CHANG (@thedawnchang) July 23, 2020
how can u say that the 70k cases are not alarming? imagine the efforts and sacrifices of every frontliners. idk there's something wrong with your mind, Roque. https://t.co/JynkL0GVV3

— ًً (@justihce) July 23, 2020
Are you serious?!!!!!!! 🤯🤯🤯🤯 https://t.co/sog1sijCF5

— Kean Cipriano (@keancipriano) July 22, 2020
NOT ALARMING? Mr. Roque, I don't know which alternate universe you came from for you to think that 72,269 confirmed cases and 1,843 deaths is not alarming https://t.co/JhrTBlLaPh

— zei (@FAYEHZB) July 23, 2020
NOT ALARMING? At first it's just a number of 130 but everyone went panic already and now there's 70k?!Everyone who's been going out for work is already at risk. Tapos wala pang maaasahan sa gobyerno. Nahihirapan na ang frontliners sa patuloy na pagtaas pero not alarming pa rin. https://t.co/xmAeshs9tx

— B (@bearwithb_) July 23, 2020
I am a frontliner and I am terrified because you are not. I am tired. We are tired. https://t.co/whMfcGAa78

— James Dicang, RMT (@JamesDicang) July 22, 2020
Not alarming hahaha as usual, people's lives are seen as nothing but mere statistical figures by this government. https://t.co/67OxlWvftz

— cidney #OustDuterte (@AGHCID) July 22, 2020
Roque said on Wednesday that the country has intensified its testing capacity.
"I wouldn't really say it's something alarming but it should concern all of us," he said.
"I think the situation is for the better now," he added.
Moreover, as of July 23, the Philippines now ranks 2nd among other Southeast Asian countries with the most number of COVID-19 cases following Indonesia.
Southeast Asian countries ranking by the number COVID-19 cases: (as of July 23)
Indonesia – 93,657
Philippines – 74,390
Singapore – 49,098
Malaysia – 8,840
Thailand – 3,269
Vietnam – 408
Cambodia – 198
Brunei – 141
Laos – 19
In less than a year, COVID-19 already conquered most of the countries in the world. Expert says that COVID-19 can be transmitted through face-to-face or close contact with a COVID-19 positive or indirectly, through contaminated surfaces and objects. However, recently scientists report that there is a probability of airborne transmission.