The Anti-Terrorism Act of 2020 has just been approved by the House of Representatives and awaits President Rodrigo Duterte's signature.
However, critics have gone on social media to spread misinformation about the bill, saying that any forms of protesting or rallies will be considered an act of terrorism, which is not the case.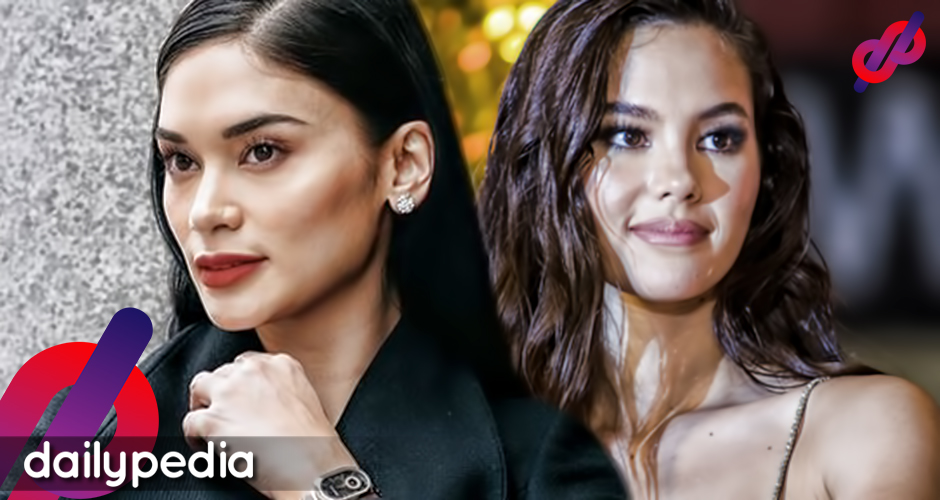 The bill is so controversial that even Taylor Swift posted a petition seeking to junk the bill in one of her social media pages. Now, maybe for the first time ever, Pia Wurtzbach and Catriona Gray decided to air their opinions on the matter.
Both had a series of tweets on the bill.
— Pia Alonzo Wurtzbach (@PiaWurtzbach) June 3, 2020
PBA party-list Representative Jericho Nograles has made it clear that activism is not an act of terrorism.
"Ang bill na ito ay hindi kontra aktibista. No, we want activism. We promote activism. Ang totoo nga dito ang bill na ito, dahil sa mga aktibista," he said earlier.
— Pia Alonzo Wurtzbach (@PiaWurtzbach) June 3, 2020
Pia feels like its time for her to speak out given the controversy surrounding the bill.
I'll be honest, I never really liked commenting about politics simply cos I felt like I didnt know enough. I wasnt confident enough to speak up… I also was never really a fan of tweeting (Im barely online here) but I realized that I need my voice back…and I need to use it.

— Pia Alonzo Wurtzbach (@PiaWurtzbach) June 3, 2020
Sa lahat ng nangyayari ngayon sa Pilipinas at sa mundo.. overwhelming. Diba? Parang di mo alam kung maiiyak ka o magagalit. Parang pakiramdam mo minsan powerless ka. Parang sasabog yung puso mo. Yung feeling na parang may gusto kang sabihin. May kailangan kang sabihin.

— Pia Alonzo Wurtzbach (@PiaWurtzbach) June 3, 2020
Catriona also thinks that the bill should be junked, but that is very unlikely.
#JunkTerrorBill pic.twitter.com/qVHAnuXRiJ

— Catriona Gray (@catrionaelisa) June 3, 2020
There is so much happening in the world and in our nation right now, and I know alot of us want to just tune out because it all gets a bit overwhelming. But please, dont allow that to be the reason we revert into silence and turn a blind eye.

— Catriona Gray (@catrionaelisa) June 3, 2020
We need to stay engaged because this is where our voices count. So let's help each other by creating spaces that help us keep each other informed and help us understand what's going on.

— Catriona Gray (@catrionaelisa) June 3, 2020
I've taken the time to research and digest information and come to my own conclusions and I implore you all to do the same.

I'm not here to influence you to think a certain way, but I hope I can influence you to think for yourself.

— Catriona Gray (@catrionaelisa) June 3, 2020
https://twitter.com/catrionaelisa/status/1268175356676075521?s=20
About the Anti-Terror Bill. Read the full Senate Bill here: https://t.co/OZjsW402oV pic.twitter.com/nsCmkdzMH3

— Catriona Gray (@catrionaelisa) June 3, 2020
Terrorism is described as any activity committed by any person who within or outside the Philippines, regardless of the stage of execution;
Engages in acts intended to cause death or serious bodily injury to any person, or endangers a person's life;
Engages in acts intended to cause extensive damage or destruction to a government or public facility, public place or private property:
Engages in acts intended to cause extensive interference with, damage or destruction to critical infrastructure;
Develops, manufactures, possesses, acquires, transports, supplies or uses weapons, explosives or of biological, nuclear, radiological or chemical weapons; and
Release of dangerous substances, or causing fire, floods or explosions.
The measure also describes terrorist activities as acts that "intimidate the general public or a segment thereof, create an atmosphere or spread a message of fear, to provoke or influence by intimidation the government or any of its international organization, or seriously destabilize or destroy the fundamental political, economic, or social structures of the country, or create a public emergency or seriously undermine public safety."
Anyone who threatens to commit terrorism or join a terrorist organization may be imprisoned up to 12 years.