Senate Resolution No. 395 was passed on Monday, May 11, urging the National Telecommunications Commission (NTC) to reconsider their cease and desist order against ABS-CBN and its affiliates.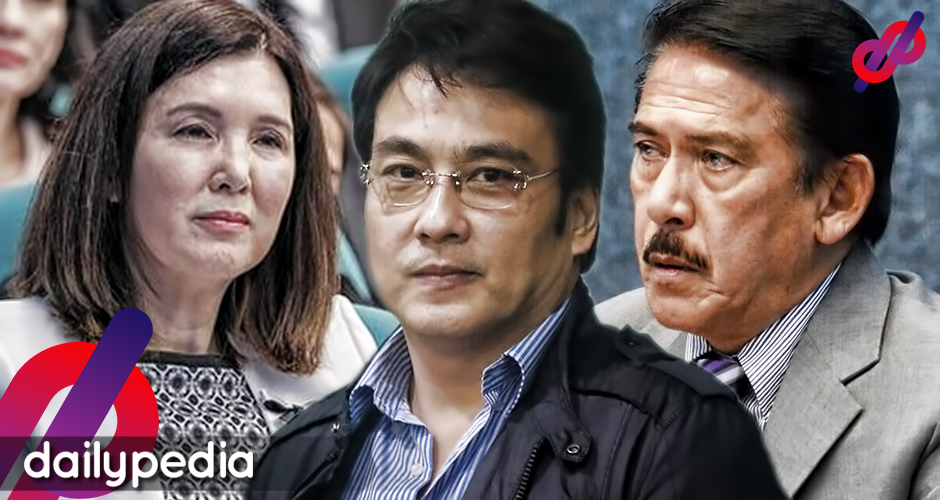 Most of the senators saw the order as questionable, citing precedence and the quasi-judicial body's "liberality" in issuing franchise extension.
The resolution emphasized the Senate's position that ABS-CBN be allowed to continue operations while its franchise is still pending.
ABS-CBN asked the Supreme Court (SC) to provide it an immediate relief through a temporary restraining order. The case was raffled off to a justice on Monday.
Sen. Tito Sotto and eight other senators abstained from voting to reverse the cease and desist order against ABS-CBN.
Senate President Vicente Sotto III
Senator Panfilo Lacson
Senator Francis Tolentino
Senator Cynthia Villar
Senator Imee Marcos
Senator Ronald dela Rosa
Senator Bong Go
Senator Bong Revilla
Senator Pia Cayetano
Sotto initially tweeted that the Senate would approve the controversial franchise renewal of the media giant.
ABS Franchise, bring it to the Senate, we will approve it!

— Tito Sotto (@sotto_tito) May 5, 2020
The same can be said for Cayetano, as she was one of the senators who originally signed the resolution. She said that she would rather "refrain from making comments" while the complaint is pending at the High Court after withdrawing her signature.
On Monday, the House panel on legislative franchises issued a show cause order against NTC, asking why it should not be held in contempt.
Now, disapproval from the public looms over the senators' decision of abstaining.
Sotto's previous tweet was subjected to various criticisms and mockery.
"Bring it to senate, we will approve it!" — Tito Sotto, The Whole Circus pic.twitter.com/9SOEtcclN1

— eat me, noah (@hoefordemarco) May 11, 2020
One netizen compared Sotto to his nephew Pasig City Mayor Vico Sotto and said he would never be like him.
Tito Sotto, you will never be like your pamangkin.

— selling my soul for GG OT9 COMEBACK (@seouur) May 11, 2020
Another joked saying the Senate President only wants 'clout' and a blue check from twitter.
I understimated Tito Sotto's desire for clout and Twitter validation pic.twitter.com/P74pppuAkP

— Nicol (@nikowl) May 11, 2020
His flip-flopping tendencies are now more evident than ever before.
I searched thw word BALIMBING to google and i found the name of TITO SOTTO

— [KB] INDIO LOUIE (@RosataseLouie) May 11, 2020
https://twitter.com/D116Eumir/status/1259815189504864256?s=20
Pia, and her brother Alan Peter are both a 'disgrace', said a critic.
Pia Cayetano says they are waiting for NTC to explain.

Come on, you can do better than that. Most especially Alan Peter.

Both of you are a disgrace to this nation.

You are both frauds.

You only serve your own personal, political interests.

Thing is, we no longer give a shit!

— Ryan (@rryyyaaaannnn) May 6, 2020
Others have similar sentiments.
Ugggh Pia Cayetano is the same shitty politician as her brother.

— Kimberly (@kimmiieekimkim) May 11, 2020
Cayetano's initial advocacy for the resolution was praised, but it would be fair to say that she has lost a great number of fans upon her withdrawal.
I had so much hope and looked up to @piacayetano years ago. I'm just supersad she turned out to be such a supporter of this admin. Haist. 🙁

It's sad when your heroes disappoint you, ano? https://t.co/2xgAJqK6ez

— Mirio Togata Stan (@BabyChadOsorio) May 11, 2020
A netizen points out that her choice of being a feminist is selective.
I mean, I expect nothing less from a FAKE and ONLY-WHEN-CONVENIENT FEMINIST like PIA CAYETANO. https://t.co/m69iwYtgFP

— Masyadong maganda para maging bot (@_purrincessmeow) May 11, 2020
Tito Sotto T
BatoDela Rosa A
Bong Go N
Panfilo Lacson G
Imee Marcos N
Bong Revilla A
Francis Tolentino N
Cynthia Villar Y
Pia Cayetano O

— Don RB (@donthebasher) May 11, 2020
Lacson also said he was disappointed with the shutdown, but was one of the senators who abstained.
Sen. Panfilo Lacson airs his disappointment after the closure of ABS-CBN last May 5 following a cease-and-desist order by the NTC. pic.twitter.com/3cj3Y0g5pZ

— ONE News PH (@onenewsph) May 7, 2020
One netizen just went on nearly every single senator who abstained.
Anong aasahan mo sa dalawang "Bong" na senador? Matalino? Hindi. Iyong isa alaalay ng matanda sa Malakanyang; iyong isa missing in action (marahil sumasayaw na naman).

Anong aasahan mo sa isang Bato dela Rosa? Palayaw "Bato" ngunit kay lambot naman at iyakin.

— A lobs you! (@marciobollss) May 11, 2020
Anong aasahan mo sa isang Imee Marcos? Mahabang baba, oo.

Anong aasahan mo sa Cynthia Villar? Ang matapobreng gaga na binabalewala ang kahalagahan ng pananaliksik? Ang kumakamal ng lupa ng magsasaka para pagtayuan ng subdivision?

— A lobs you! (@marciobollss) May 11, 2020
Anong aasahan mo sa isang Francis Tolentino? Ang pagmamayabang niya sa Tagaytay? Na kaya sumapi kay Digong ay dahil hindi siya naikampanya noon ng dilawan dahil sa isyung kinasangkutan niya ng pagpapasayaw sa "Mocha girls" noong kanyang kaarawan? (Take note: masyadong malaswa.)

— A lobs you! (@marciobollss) May 11, 2020
Sa lahat ng ito, mas nadisappoint ako kay Lacson. Ang inaakala kong isa sa mga disente sa Senado ngayon. Ngunit, tulad ng pagtatago niya sa ibang bansa noong Dacer-Corbito murder case, hayy umurong na naman ang kanyang bayag.

— A lobs you! (@marciobollss) May 11, 2020
Go had it rough as well.
lrt. Cool, cool. Besides Tito Sotto abstaining for the appeal ng cease and desist ng NTC sa ABSCBN, can we take a moment to say fuck you sa siyam na senador na ayaw dito? Putangina kasama na si Bong Go, the clown na sinabihan yung Senate na bigyan to ng aksyon.

— ph gov't hates you (@PhHates) May 11, 2020
https://twitter.com/yzabelezia_/status/1259830211153022976?s=20
Also, Don't Forget about Bong Go who also abstained. pic.twitter.com/X5WOIw05Ij

— TJ Rentoy (@TJRentoy) May 11, 2020
Sabi ni Bong Go "magdesisyon daw batay sa konsensya"

Today, he abstained from Resolution No. 395 to reconsider the cease and desist order of NTC against abs cbn.

PATUNAY NA WALA KAYONG KONSENSYA DIBA?

— #JunkTerrorBill (@heyimboredkid) May 11, 2020
Bong Revilla, one of the most despised politicians in the country will not be getting any love from the public anytime soon.
https://twitter.com/Asj_hzlann/status/1259828163330191361?s=20
maayos nman ang mga binay yun nga lang naging corrupt.
what can you expect with tito sotto eh komedyante naman kase. hahaha. isa pa tong si bong revilla may galit yata sa abs eh lol

bat connected yung asawa ni angara sa abs?

— suzie® (@lilchuzi) May 11, 2020
Vèry true.most of them won the election because of du30.
Villar=dpwh son
Sotto= became senate pres because of du30
Tolentino= won last election because of du30
Cayetano= sister of aln cayetano(speaker of the house coz of du30)
Bong revilla= won his graft case during du30

— jefu (@jeffsankei) May 11, 2020
Akalain mo yun daming sinasabi neto ni bong revilla tas nag-abstain. Wala ring utang na loob sa ABS eh

— luisa (@iamluisaDANIEL) May 11, 2020
May Bong Revilla at Imee Marcos pa. Hahaha. Baka makapagnakaw pa yang mga yan eh

— pb (@PaulBaronia) May 11, 2020
ABS-CBN's shut down not only affected its 11,000 employees but also the marketing and advertising industry.
The $3 billion advertising industry now has a huge problem of reaching their target audiences since ABS-CBN is no longer on air. Significant losses have been observed and other networks could probably lessen the damage, but nothing compares to ABS-CBN.
Dan Villa, chairman of advertising agency CreatiVilla and former chairman of the Advertising Board of the Philippines and the Association of Accredited Advertising Agencies-Philippines says the huge hit on the advertising industry will affect the economy as a whole.
"The move was so sudden and everybody, more so, the large stakeholder entities, thinkers and planners were caught flatfooted. The fast, furious, and sudden scenario was unforeseen. In fact, I believe that the scenario should not have played as planned, because it was contrary and therefore, not according to the plan.
"So it is panic time. At best, solutions now are mere palliatives with no immediate long-range plan in sight.
"ABS-CBN, being the largest broadcast network, also has the greatest marketing reach in the country. The king of TV—ABS CBN—goes to the grave with the most reach.  A key factor for a media buy to be most cost-effective now goes down to the grave with its departure. This means too that the selection of an array of proven efficacy and reach becomes too narrow and ineffective," Villa said in a statement.
Carlo Hemedes, CEO & managing partner at Organic Intelligence Consulting, Inc., said around half of the advertising budget in Filipino companies was spent on TV ads.
"As far as I know, TV spending in the Philippines is still very high. ABS-CBN is still one of the leading networks in the Philippines and compared to other countries, we are still very much a TV nation. TV will remain one of the lead channels for Filipinos at least for the foreseeable future," Hemedes said in a phone call.
"How does it affect the industry? It takes away from them one of the major channels. In a mass market like the Philippines, by removing ABS-CBN, you are removing one major touch point that Filipinos access every day, and that has a direct impact on people whether you work in the industry or you're just a regular citizen.
"By taking away the leading network in the Philippines, you are essentially limiting people's options," he added.
The shut down has affected various businesses including consumer goods manufacturers, herbal medicine producers, and food and beverage firms, etc.
Smaller companies were also planning on using TV for advertising their products.
"Competition in the media is a major component for a media buyer's choice with more options to choose from. Now, the absence of ABS-CBN would inadvertently eliminate both. We have a problem with that. The other channels like TV 5 and the other minorities may fill in their buckets. Also now, the real alternative media come in—digital and social media—an upcoming significant medium to opt to now," Villa said, citing market studies.
"Advertising is a major player of the marketing mix…and TV still dominates the media sphere. The absence of one dominant TV network tilts the balance. We have to be more creative in media buying with this kind of scenario. While digital media is fast occupying the media landscape, it doesn't fulfill a good media mix. TV still dominates."
Hemedes thinks companies should look to other networks for the advertisement since ABS-CBN isn't an option anymore.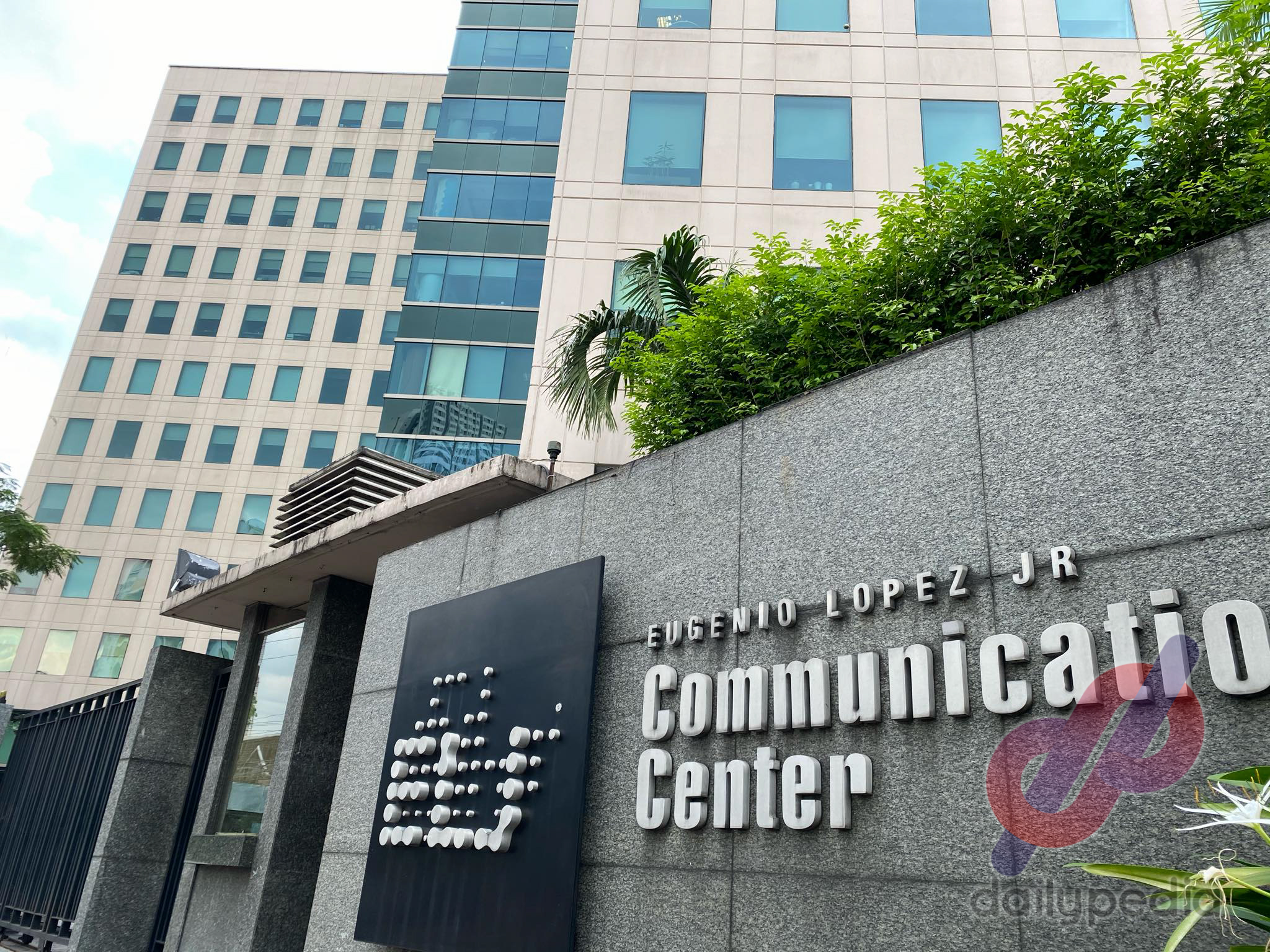 "The reality is that there are other TV stations that still have their licenses in place. There will be a lot of funneling of communications that will help augment that," he said.
"What we have to remember is that TV is actually a 'reach channel' [that] allows brands to talk to more consumers and reach more consumers just through one channel. So now the industry will be challenged with having one less network. It is definitely bad for the marketing industry. It is bad for business because you are lessening the options for communication and lessening the opportunities for people to receive access to information.
"Advertising and media were created because the whole intent of that was that people should have universal access to products and services, and the same goes with channels: it's to give them the will to choose. By taking away the network, you are reducing that." he added.
Second to ABS-CBN is the GMA Network which companies can go to for more advertising. However, GMA's roster of advertisements might already be full since it is also a big and successful network.
"There is not going to be a big shift to the rival station, GMA Network, principally because GMA Network is almost all full," said Menardo G. Jimenez Jr., senior vice president for PLDT, which advertises in ABS-CBN.
Hemedes also thinks the shut down had a huge impact on the country's culture since ABS-CBN has been around for decades.
"TV is instrumental in shaping culture. A lot of the things that marketers and advertising agencies feature in their promotional or communication campaigns is a mirror of culture and behavior of people, and TV is one of the major contributors to shaping that culture.
"In reality, if you take out ABS-CBN, yes, you are affecting marketing and advertising significantly but more importantly, you are also affecting the nation as a whole, both in giving access to information or even taking away that part of our culture that is still ingrained in mass media."