He added the honor for the country should be the only reason to die. 
Netizens were mortified by the President's statement. 
On March 30, President Rodrigo Duterte addressed the Philippines for his supposed first-ever weekly report for the RA 11469 or Bayanihan Heal as One Act. As stated in Section 5 of the law, the President should submit a weekly report every Monday to Congress of all things done in relation to the Act.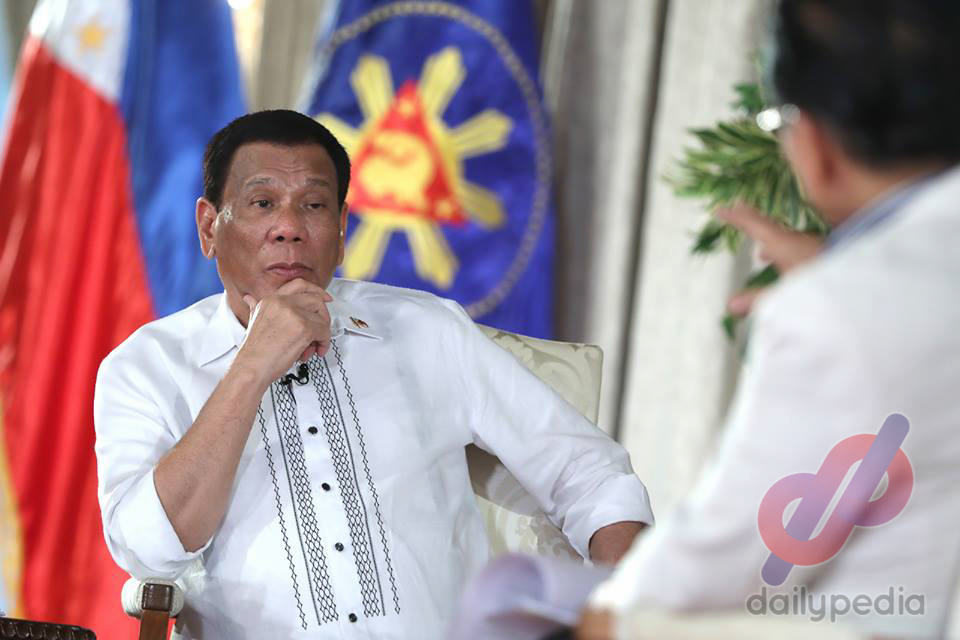 It should include the utilization of the funds used, augmented, reprogrammed, and relocated.
Though failed to share it with the public, he honored the healthcare workers who died fighting the spread of the coronavirus disease (COVID-19) in the country. He said that doctors, nurses and other healthcare workers who passed away are lucky because they died for the country.
"May mga doktor na, nurses, attendants, namatay. Sila 'yung nasawi ang buhay para lang makatulong sa kapwa. Napakasuwerte nila. Namatay sila para sa bayan," he said in a televised message.
"Yun ang dapat, ang rason na bakit tayo mamatay. 'Wag tayong mamatay sa ibang rason, nasagasaan ka lang at wala ka namang ginawa."
Netizens and celebrities reacted negatively to the President's statement. Actress Agot Isidro said that the health workers aren't lucky, they're unfortunate because of the current administration.
Hindi sila suwerte, minalas sila.

Minalas sila na ikaw ang nakaupo sa mga panahong ito.#tigilanangdrama

— Agot Isidro (@agot_isidro) March 31, 2020
Ria Atayde quote tweeted CNN Philippines' report.
https://twitter.com/RiaAtayde/status/1244657965434454018
Senator Risa Hontiveros also disagreed with the President saying that shouldn't have died if they were given the right amount of support from the government.
Hindi po 'swerte' ang mga health workers na namatay dahil sa COVID-19.

Our health workers should not have been dying in the first place if they had been given ample PPEs & access to testing!

Ngayong may special powers & funds, no more excuses.

— risa hontiveros (@risahontiveros) March 31, 2020
"Sa lahat ng pwedeng sabihin, ito ang napili nilang sabihin sa kanila."
"NAPAKASWERTE NILA. NAMATAY SILA PARA SA BAYAN." Ganito ang tingin ng gobyerno sa mga namatay na frontliners dahil sa Covid19. MASWERTE. Sa lahat ng pwedeng sabihin, ito ang napili nilang sabihin sa kanila. NAPAKASWERTE NILA. ?????????? pic.twitter.com/urUrutpwWE

— Tonette, Tonette (@tonetjadaone) March 31, 2020
Kip Oebanda compared the happenings to a tragedy.
Frontliners are heroes. But there is no additional honor in dying because of a slow response and lack of protection. That's not blessed or lucky, that's a tragedy.

We would rather have our heroes alive!

— Kip Oebanda (@kipoebanda) March 30, 2020
Another Twitter user clarified the meaning of a line in Lupang Hinirang.
Ang context ng "Ang mamatay nang dahil sa 'yo" sa Lupang Hinirang ay foreign invasion, hindi pandemic.

— jamesespinoza (@jmpespi) March 30, 2020
More netizens were mortified by President Duterte's message.
"Napakswerte nila."

PUTANG INA, THOSE DOCTORS AND MEDICAL STAFF DIED BECAUSE OF THE INCOMPETENCE OF YOUR FUCKING GOVERNMENT.

— gakie (@psychokenetics) March 30, 2020
"Napakaswerte nila at namatay sila para sa bayan. It is an honor to die for your country."

Let us not overly romanticize the death of our health workers. Honor the fallen by protecting those who still live. Prioritize their testing over politicians, & ramp up the supply of PPEs.

— Gideon V. Peña (@gideonpena) March 30, 2020
Would like to think that we rally around our heroic health workers because they are saving people, not necessarily in the service of some vague dangerous idea of nation, w/c precisely allows figures like Duterte to paint their otherwise preventable deaths as necessary sacrifice.

— Glenn Diaz (@glennndiaz) March 30, 2020
"Napakasuwerte nila. Namatay sila para sa bayan." No, dude. This is wrong. They did not die for the country. They died because of your greed and incompetence, assholes

— Richard Bolisay (@richardbolisay) March 30, 2020
The President also added that they are prioritizing the security of facilities and ramping up its capacity to test more.
There have been 17 frontline doctors who lost their battle against COVID-19 as of this writing.