President Rodrigo Duterte has fired Presidential Anti-Corruption Commission (PACC) commissioner Manuelito Luna for urging the National Bureau of Investigation (NBI) to probe Vice President Leni Robredo over the COVID-19 relief.
In a late-night public address Friday, April 3, Duterte announced on the spot Luna's dismissal for calling on the NBI to look into Robredo's solicitation activities.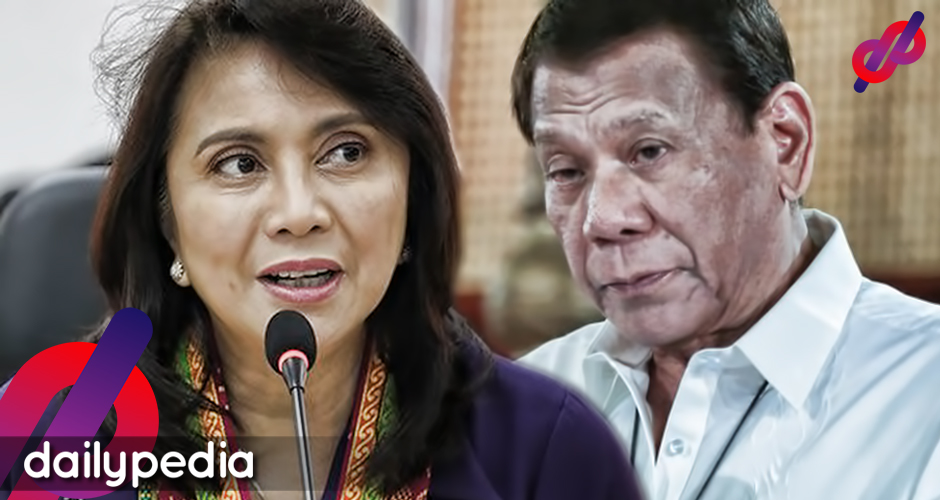 He said Robredo did nothing wrong in soliciting aid from private sectors to provide assistance to COVID-19 frontliners.
"Tama 'yan manghingi ka ng tulong sa kapwa mo tao. Ngayon ito naman, may tao ako na abogado sa PACC, Commissioner Manuelito Luna gusto niya ipa-imbestiga si Leni kung bakit nag-solicit. Anak ka ng… Nung narinig ko, sabi ko fire him," the President said.
"As of this moment, he's no longer connected to the government," he added.
Duterte admitted that he does not always see eye-to-eye with the Vice President, who is an opposition leader.
But this time, the President said Robredo did nothing wrong.
Luna earlier said he wanted the NBI to determine whether Robredo committed "illegal solicitations, actions that compete with or calculated to undermine national government efforts in this time of public emergency or national calamity.
"If the NBI thinks my request has no basis, they can shoot it down," he noted.
PACC chairman Dante Jimenez and commissioner Greco Belgica, on the other hand, disowned Luna's call.
They said Luna's statement does not reflect the agency's sentiments.
"This is not the time for politicking," Belgica noted.
"Our main concern is to make sure that all the needy Filipinos get all the help they need. Our concern is to end this COVID-19 virus," he added.
Meanwhile, Robredo's camp dismissed Luna's move, calling it ridiculous.
So far, the Office of the Vice President (OVP) has already raised over P35 million.
The OVP has been active in distributing equipment for frontline health workers and in offering free shuttle service and free dormitories for medical personnel affected by the Luzon-wide quarantine.