Simon Tisdall, a foreign editor for The Guardian, recently wrote an article saying that "men who behave badly make the worst leaders in a pandemic".
"Around the world, authoritarian leaders are exploiting, exacerbating or grossly mishandling the response to the pandemic, placing selfish interest ahead of public good."
"They are mostly male. Their behavior is frequently appalling. Unlike harmless Gary and Tony, they are a modern incarnation of TS Eliot's 'hollow men,'" he said.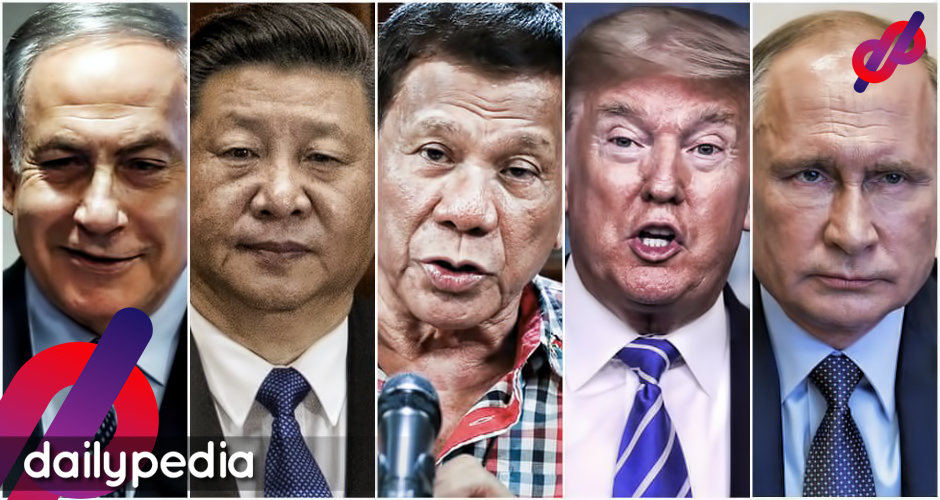 Tisdall points out that these leaders have a lack of empathy.
"Lack of empathy also seems to be a common denominator, even among self-styled 'man of the people' populists. This may be a product of class, culture, or elite upbringing."
There are certain characteristics these male leaders share with one another, and they are very apparent.
"A more decisive factor is a man's political orientation. Broadly speaking, illiberal leaders who run authoritarian regimes, refuse democratic and legal constraints, abuse civil and women's rights, reject media scrutiny, tolerate corruption, and believe that they, personally, know best are the worst-behaved, least effective pandemic performers."
President Donald Trump's COVID-19 briefings will now be limited due to his comments last week suggesting people inject themselves with disinfectants to kill the virus. There are now reports saying people actually believed him and did it themselves which required medical assistance from emergency personnel.
Trump has since said that he delivered his comments in a 'sarcastic' way, and blamed the media for blowing them out of proportion.
"Donald Trump ticks all the boxes. He is the COVID champ of chumps. His advice last week to inject disinfectant hit new heights of toxic idiocy, even for him. But there are plenty of challengers for the world title."
Turkey's President Recep Tayyip Erdogan is more worried about his chances in the next election than taking care of the problems that COVID-19 has brought to his country.
"His initial response to a growing COVID-19 threat was to put the economy before lives. Erdogan is accused, like Trump, of politicizing the crisis, for example by banning fundraising efforts by opposition-controlled city councils in Istanbul, Izmir, and Ankara. The impressive performance of Istanbul's mayor, Ekrem Imamoglu, a possible 2023 presidential rival, is said to worry him more than the disease."
Turkey allowed inmates an early release but did not include political opponents, journalists, and human rights activists.
President Rodrigo Duterte of the Philippines has been awful in responding to the pandemic. He downplayed the outbreak then abruptly implemented measures when he noticed that this was more serious than originally thought. He has been checked many times for his claims of giving the Filipino people warnings on the virus.
"The macho antics of Rodrigo Duterte, a president notorious for celebrating extrajudicial murder, are par for the course. Like right-wingers elsewhere, Duterte minimized the COVID-19 threat, then over-reacted."
In one of his televised briefings, Duterte said that the police should shoot and kill violators of the enhanced community quarantine in the country.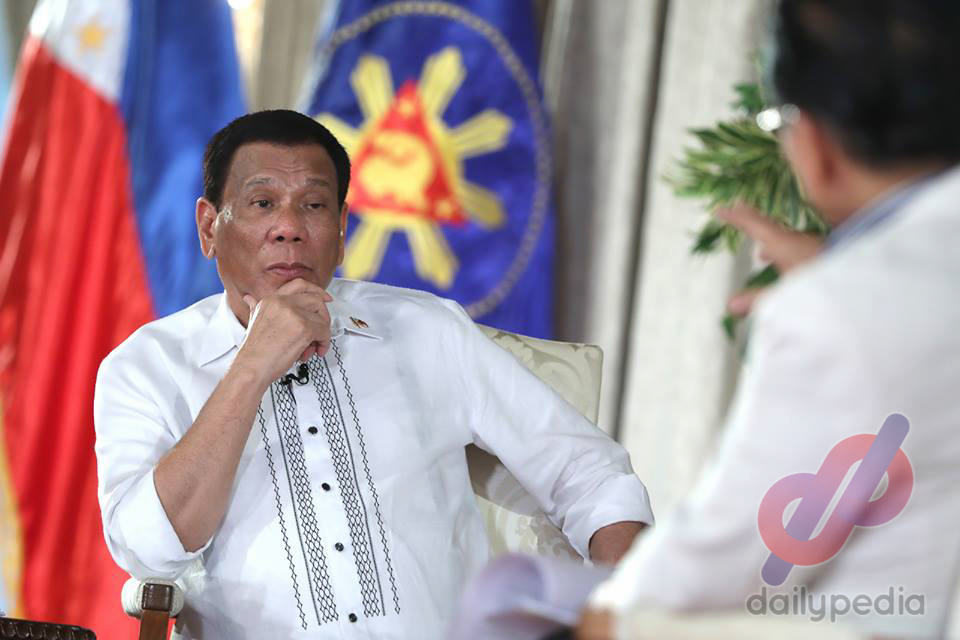 "A typically heavy-handed clampdown has followed belated lockdown measures. Duterte ordered the police and military to kill those who did not comply.
"Duterte's assumption of emergency powers mirrors power-grabs in other countries with weak systems of democratic accountability."
Viktor Orbán of Hungary now has a new power to rule the country indefinitely and says that this "by decree can be revoked any time. Opponents fear a tame parliament may never do so."
On the other hand, Jair Bolsonaro of Brazil hopes "that he can turn the poor's hostility to job-destroying lockdowns to political advantage."
Eduardo Mello, professor from Sao Paulo, says Bolsonaro has been incompetent and will benefit greatly if the country's economy implodes.
"Bolsonaro has compared the coronavirus to a mild flu, incited his supporters to oppose lockdown measures adopted by local governments, [and] promoted unproven drugs on social media as miracle cures,"
Xi Jinping is also politicizing the pandemic, "as evidenced by the opportunistic arrest last week of 15 veteran Hong Kong pro-democracy figures. Virus-related security and economic fears are being exploited to justify an ever tighter crackdown."
Narendra Modi of India has also been incompetent in responding to the outbreak, which is really hurting his image.
A brutal anti-Muslim pogrom in Delhi barely dented his domestic standing. But self-inflicted economic and social damage arising from clumsy, chaotic anti-virus measures are painting a less flattering portrait of incompetence and irrelevance.
Vladimir Putin also did not act on time to respond to the outbreak, as Russia now has 87,147 confirmed cases.
"Putin looks on impotently as Russia's coronavirus caseload spirals upwards and the global oil price, key source of Kremlin cash, goes the other way."
Interestingly, Benjamin Netanyahu of Israel has found a way to use the virus to his advantage, avoiding temporarily political issues against him, and his inevitable downfall.
Meanwhile, women leaders across the globe have shown that they are able to lead their country when faced with a huge problem such as the COVID-19 pandemic.
Germany has one of the lowest COVID-19 related deaths in Europe thanks to their chancellor. Angela Merkel warned that 70% of the country would be infected. Mass testing was prioritized, and restrictions are starting to loosen up.
Under Tsai Ing-wen's leadership of Taiwan, the state never had to resort to a lockdown, as schools have remained opened and only 6 COVID-19 deaths have been recorded. Taiwan has made face masks accessible to its people which was essential. More importantly, the state's doctors from their CDC immediately went to Wuhan to examine the virus upon hearing about it for the first time.
Jacinda Ardern of New Zealand let her people know that a lockdown was going to be implemented and the extent of it. People were required to go under self-isolation for two weeks, and eventually, foreigners were barred from entering the country. Her decisiveness and clarity stand out as her best attributes.
Prime Minister Katrín Jakobsdóttir of Iceland decided it was best to make testing free for all citizens and has tested five times as many people as South Korea. Similarly, schools have not been shut down due to a tracking system that has proven to be very helpful.
Finland's millennial leader Sanna Marin used social media influencers to spread awareness about the outbreak. People who are over 70 years are asked to self-isolate since older individuals are more susceptible to the virus. Schools have shut down, and visits to care facilities have been limited.
Norway's Prime Minister, Erna Solberg spoke to the youth of the nation and told them that it was okay to scared. She held a press conference where only children were in attendance. Norway only has 201 confirmed COVID-19 deaths, which is relatively low.
Female leaders have been asked to act more like their male counterparts, but they have proven that they have their own ways, and are just as strong and competent.