Since the government had imposed the Bayanihan to Heal as One Act as a response against COVID-19 Pandemic, we see the government becoming more aggressive against violators of this law.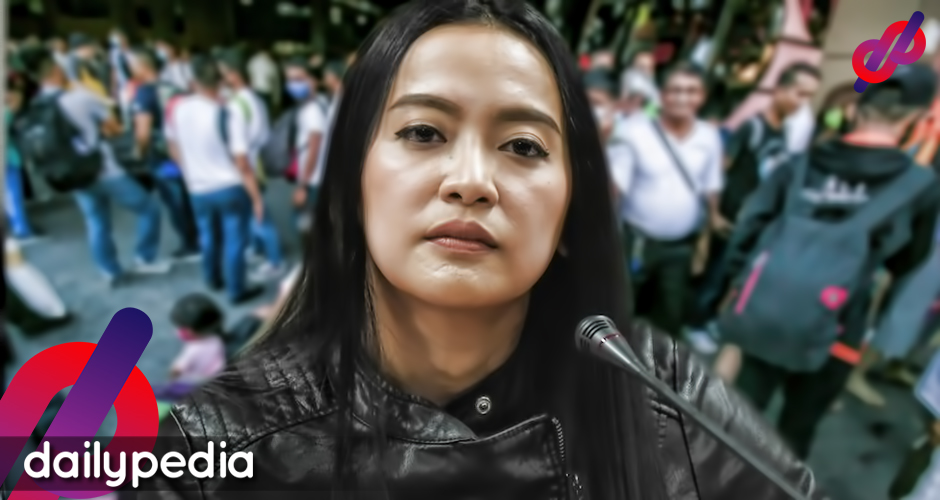 We are hearing news about people apprehended by the law enforcers for violating the social distancing rule, the curfew hours, and those who fail to stay at home to attend a small gathering of their own.
But last Sunday, Overseas Workers Welfare Administration (OWWA) Deputy Administrator Mocha Uson attended a mass gathering of some 322 Overseas Filipino Workers, at Matabungkay Beach Resort in Lian, Batangas. This was in clear violation of ECQ guidelines of no mass gathering.
Kinumusta rin po natin ang kalagayan ng 322 OFWs natin sa Matabungkay Lian Batangas pic.twitter.com/oUhYOFO66Q

— Mocha Uson Blog (@MochaUson) April 26, 2020
Uson also shared this on Twitter. A nonprofit organization, the Filipino Athletes and Performers Society (FAPS) International also posted a video on Facebook about the said event.
Netizens were outrage that Uson was breaking the rules and called for the OWWA Deputy Administrator to resign from her post. Meanwhile, Malacañang said it will not decide on Uson's fate, as Presidential spokesperson Harry Roque said that the concern will be forwarded to OWWA.
"We will forward this to the OWWA Administrator. They will decide on how they shall respond regarding this matter." Roque said in a press briefing.
Seeing the response by the palace regarding this matter raised doubts if the government planned to enforce the Bayanihan to Heal as One Act when the offender is from the government itself.
Mass Gatherings like the one involving Uson is a clear violation against the law
Since the Bayanihan to Heal as One Act was enacted, all forms of mass gatherings have been prohibited to curb the spread of COVID-19 in the country. Authorities have decisive action against organizers who are behind these mass gatherings, including a mass protest by several Kadamay members last April 1 in Quezon City, and an "attempted mass gathering" involving relief volunteers in Bulacan last April 20.
But Mocha Uson's violations seem to be generating little to no action from authorities.
People are asking NBI to investigate Mocha Uson as well
After Pasig City Mayor Vico Sotto was summoned by the National Bureau of Investigation (NBI) for "violating" the Bayanihan to Heal as One Act, this was met with a lot of opposition from netizens who believed the mayor was being treated unfairly. Now netizens are asking the NBI to summon Mocha Uson as well.
I strongly suggest, for consistency, that the proper government agency summon @MochaUson for ECQ violations. Rules are rules. She is turning out to be a loose cannon.

— YesYesYo! (@YesYesYo13) April 28, 2020
Netizens on Twitter are starting to call the attention of authorities for Mocha Uson's clear violation of the Bayanihan to Heal as One Act.
Sorry Mocha but mass gathering is prohibited. If you violated this, then NBI should summon you as well. No sacred cows.

— Euler Rules (@rtbchoi) April 28, 2020
Paging NBI, PNP, pwede aristuhin to, nilabag ang batas sa Social Distancing!!

— Peter Villadolid (@PeterVilladolid) April 27, 2020
So far, the NBI has yet to summon Uson.
Netizens are also calling out the unfair treatment as ordinary citizens are treated harshly for any violations while Uson is seemingly getting away scot-free.
Ngayon niyo sabihing patas ang sistema sa Pilipinas. pic.twitter.com/sl3HRHtBm2

— Jericho Rayel Timbol (@jerichorayel) April 28, 2020
Jericho Rayel Timbol compared the incident with what happened to an ex-soldier, Winston Ragos.
Ragos was shot dead by a police officer for allegedly trying to pull out a gun at a checkpoint in Quezon City.
Although in the case of Ragos, it was a judgment call that was made by the police officials. The speedy response against Ragos was a stark contrast to Mocha Uson
Knowing that Malacañang is keeping its hands off this matter, Uson might not be punished for breaking the law.