A guy by the name of Luigene Yanoria is going viral on Twitter after he offered health workers the chance to use his two empty condo units for a temporary stay.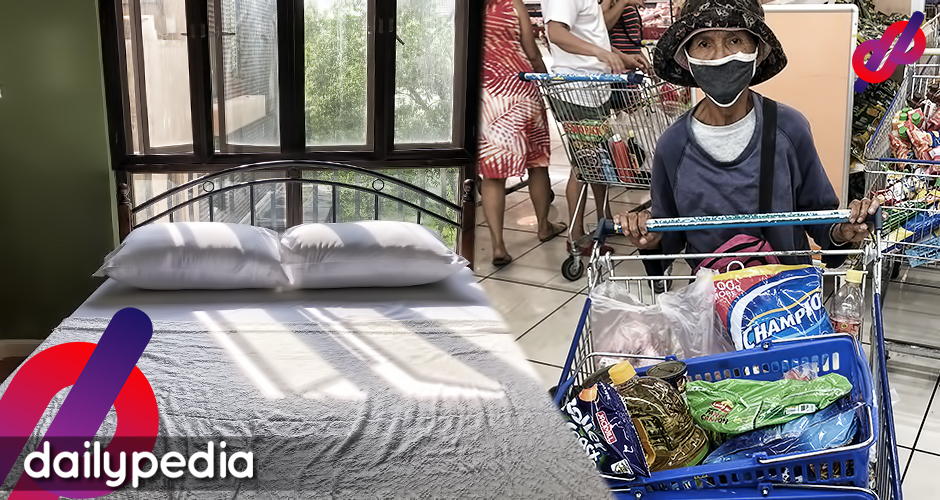 The offer is completely free.
I have 2 empty studio units in BGC that I offer to any health workers / frontliners stationed near or in BGC who may need temporary accommodation. This is free of charge. Each unit can house 2-3 people. Share this to anyone you think needs it.

— Luigene Yanoria (@luigene) March 17, 2020
He is finding it hard to do this since there is a certain process he has to go through. Luigene has been giving updates recently.
Update (as of 9PM, March 17, 2020): I'm in touch with an organization that can help facilitate and better organize this with Saint Luke's Global City. Will update this thread once the units are filled. Thank you!

— Luigene Yanoria (@luigene) March 17, 2020
Update (as of 10AM, March 18, 2020): If I had it my way, I'd host our health personnels who need them effective immediately. However, I'm still coordinating this with both the organization, SLMC Global City and the Building Admin.

— Luigene Yanoria (@luigene) March 18, 2020
Luigene realized that the lockdown is really strict and that he needs more time.
Update (as of 10AM, March 18, 2020): This is not an easy ask considering how strict BGC is now and the rest of Metro Manila actually.

— Luigene Yanoria (@luigene) March 18, 2020
He then says he will be providing an update soon,
If this works out, I'll have one more unit to provide as temporary shelter. Fingers crossed. Thanks everyone. Please take care. We'll overcome this.

— Luigene Yanoria (@luigene) March 18, 2020
Luigene was commended for his kind gesture.
Such a kind soul! You are an angel for doing this. God bless you more. May you find the deserving health workers who need this the most.🙏🏽

— UNPLUGGED 🔌 (@KOMPYUTER2003) March 17, 2020
Indeed, difficult times bring out the best in us.

— aym jung (@AymJung) March 17, 2020
God bless your big heart! Attn to bgc health workers / frontliners avail the above offer of free accommodation nearby hospital.

— AidaEvidente (@EvidenteAida) March 17, 2020
Salut you for doing this. Good job sa mga healthworkers

— #YouSetMeFree™ (@chynnaheart) March 17, 2020
How nice of you! God bless your heart!🥰

— @love_3_smiles (@love_3_smiles) March 17, 2020
Other big-name personalities are also helping those affected.
Maine Mendoza is donating 1,000 pesos constantly to homes so they can buy themselves necessary resources. Those workers who don't make much such as street/market vendors, construction workers, street sweepers, and labanderas will be given additional financial support, as long as they show an ID.
A fundraising drive called  'Pagkain Para sa Pinoy' established by Bela Padilla was able to raise 3.3 million pesos for front liners and street vendors affected by the coronavirus crisis.
The best solution I came up with is for us to donate. I set up an account, and whatever money we do raise, let's spilt 16 ways for the 16 cities of metro Manila affected by this community quarantine. I will personally see to it that the money we raise will go to the right people.

— Bela Padilla (@padillabela) March 15, 2020
Salamat @padillabela for spearheading the fundraising drive and delivering the goods personally to our kabayans !!! 🙏🙏🙏 Salute !! ♥️👏👏👏 pic.twitter.com/k5QXxHjz67

— VAA (@VivaArtists) March 19, 2020
AC Soriano, who is a content creator is also doing something good for the people. He started a "Gandang Bardagulan 2020" campaign where all funds will go to COVID-19 frontliners through the Office of the Vice President and Sitio San Roque.
You guys! We just reached P456,791 in 3 hours! Thank YOU for your generosity! WOW!

These will all go to our fellow Filipinos in need–PUV drivers, frontliners, the homeless, etc 💛

Salamat sa bayanihan 😍🙌🏼🇵🇭 #GandangBardagulan2020 pic.twitter.com/OUVHrbrLpM

— HERSHEY NERI ✨ (@heyhersheyy) March 18, 2020
Saab Magalona just tweeted asking people who are willing to rent out their condo units to health workers.
Reposting for a podkid. Pls let me know if you can help 💔 pic.twitter.com/d6BtBaXNDj

— Saab (@saabmagalona) March 18, 2020
It's safe to say that Saab did those health workers a big favor, given that she has a large following, and is a well-known celebrity in the country.
Hi, podmom! @yesitsvitaminC can help! 🥰 pic.twitter.com/KfDmjnmNxA

— 🌙Luna (@fayemangapit) March 18, 2020
Hi kindly check this initiative for temporary housing: https://t.co/YY4Zssev25 pic.twitter.com/Cb98sF9Bwd

— Kessica #OUSTDUTERTE🌈 (@kessicabersamin) March 18, 2020
Kier Ramos is getting praised for helping out an old woman buy tons of goods.
Salamat sa mga nag dodonate 😭 Hindi na po niya kailangan mag lakad ng 10km everyday day during this quarantine period for her food. Stay at home muna Nanay Estella. I will DM po everyone the receipts that lola has received your donations. First time niya daw sa SM mamili 😭 pic.twitter.com/GvqFan3IH2

— Kier Ramos (@kingkongramos) March 19, 2020
People who want to donate can just send Kier a private message for the details. The old woman couldn't believe the blessing that was bestowed upon her.
Kasama nya po ako sa pag budget ng mga basic needs nya para siguradong sa tama mapupunta ang bawat donation. To those who wants to donate pa, please DM me. Sobrang pasasalamat from nanay. Di po sya makapaniwala. She asked me kung baka panaginip lang ito 😭

— Kier Ramos (@kingkongramos) March 19, 2020
Siya po ang pinapili ko sa lahat. Nahirapan pa ako kasi sobrang nahihiya sya sakin pero sabi ko nay, hindi po saakin ang pera nayan kung hindi collective efforts ng mga tao para matulungan kayo. pic.twitter.com/s1HIjR0oSg

— Kier Ramos (@kingkongramos) March 19, 2020
Mots Venturina helped out two kids with cancer who had to get to their chemotherapy session.
Hello guys, need help🥺

These 2 kids with cancer namely Glenn and Royce need to go to the hospital for their chemo on March 27 & April 8. They both live in Antipolo. The hospital is in QC 😭

I dont have my own car. Anyone here from Antipolo who can drive for them? 😭🙏🏻 pls rt pic.twitter.com/Gny6MI5MF2

— Mots Venturina (@motsiemots) March 19, 2020
Thankfully, she was able to secure a ride for them to the hospital.
THANK YOU GUYS 😭

Realized that @cancervantsph also needs to devise a protocol for the safety of the drivers!

Just an update: I already have a car for the Antipolo group of kids w/ cancer.

Currently in need of cars for our kids who are in Cavite, Laguna and within NCR too 😭

— Mots Venturina (@motsiemots) March 20, 2020
The coronavirus situation is actually getting worse, even with all these efforts. There are now a total of 462 cases of COVID-19 infections in the country with 33 deaths. The new cases say that 4 out 5 of them are elderly people, aged 69 to 75. Those who have recovered are relatively younger- 24 to 46 years old.