Students says she saved 26,000 pesos from her school baon
Says that you should have a mindset of "needs over wants"
Says that you have to really want it
Students find it really hard to save their money, as there are too many temptations,  like food, hangouts, and various material things.
One student by the Facebook name of Coristine Scimorious (not her real name) shared a story on how she saved 26,000 pesos of her school money in just 10 months.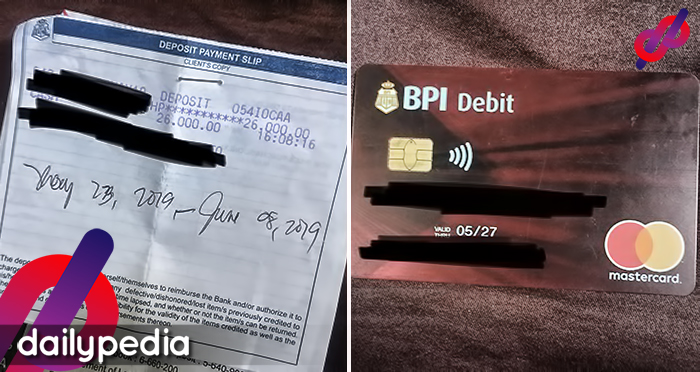 She said it wasn't easy. Instead of wanting to save, she ended up spending it on food.
"Mahirap talagang mag-ipon, kasi unang una sa lahat, ang hirap iwasan ng pagkain. 'Yung tipong iipunin mo sana e ipambibili ko pa siya ng pagkain."
Then she looked for solutions to solve her problem and finally found the right one. She opened a BPI Kaya Savings account that although charges five pesos per withdrawal, only requires a 150-peso initial deposit, and requires no maintaining balance.
This is perfect for students who want to save up.
"Convenient siya sa mga students kasi PHP 150 lang ang bayad upon opening sa account tapos walang maintaining balance. Though kada-withdraw mo lang e mababawasan ka ng PHP 5.00."
She says that she usually gets 150 pesos per day but only spends 20 pesos because she always brings with her food for lunch. Furthermore, saving up to 650 pesos per week was her goal.
"Kada-week, ang goal ko talaga is maka-save ng PHP 650. Ang baon ko sa isang araw ay PHP 150 pero, ang ginagastos ko lang ay either 20 ganoon, kasi nagbabaon na ako ng kanin at ulam for lunch."
She added that her parents would not pay for concert tickets, so she took it upon herself to save money so she could experience seeing her favorite artists up close.
She then realized that she was saving, on average, 2,600 pesos a month. She thanked her willpower for making this happen.
After 10 months of being thrifty, she was surprised that she was able to save up to 26,000 pesos, which caught her by surprise.
"Hanggang sa nagulat na lang ako na after 10 months, may PHP 26,000 na pala ako."
Everything was attributed to her mindset of needs over wants. Her purpose of sharing this story is to motivate fellow students to do the same if they want to accomplish a similar milestone.
Her post has over 30k likes.