Former senators Estrada and Revilla who are seeking for re-election slammed online bashers.
"Memes" on social media labeled the two as thieves.
Despite all the issues they are facing, they chose to run for the Senatorial 2019 race and slammed their online critics.
Former senators Jinggoy Estrada and Ramon "Bong" Revilla Jr. are now facing online critics because of their past record. Recently, they slammed their online critics and continue to clean their names before the public.
The images of the aforementioned senatorial candidates have been tainted due to graft or plunder cases in the pork barrel scam. "Memes" proliferated on social media and labeled the two as thieves.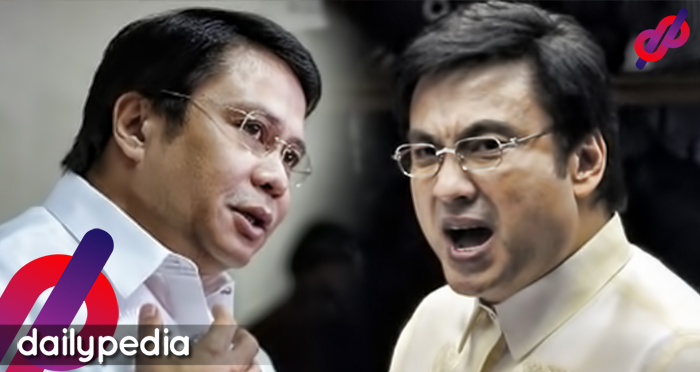 For the record, Estrada was accused of receiving P183 million in kickbacks form fake projects in connivance with Janet Lim Napoles. Since he was not the "main plunderer" the anti-graft court granted him to bail out. In September 2017, he was out on bail but is still facing trials.
As for Revilla, the actor was accused of stealing P224 million in the discretionary fund while he was still a senator. In December 2018, he was acquitted of plunder but the government prosecutors insisted that Revilla should pay 124.5 million to the government as civil liability along with Napoles and his former staff and an attorney, Richard Cambe, were both found guilty of plunder. Because of the bail, he has his temporary liberty but is still facing 16 counts of graft cases.
Amidst all the issues they still chose to run for the senatorial race in this year's elections (2019) and slammed their online critics.
Estrada told the reporters on Hugpong ng Pagbabago's miting de avance that he was affected by the criticism online, but he also said that those issues are already rehashed.
"I would be a hypocrite if I will tell you I'm not affected by the criticism against me on social media. I am human, too. I also get hurt."
He added, "These issues are already rehashed."
He was also asked if online basing had contributed his slide in the surveys and answered: "They won't stop bashing me. Maybe there are some unscrupulous elements who wanted me out."
Revilla on the other hand, also said that despite the anti-graft court filed at the Sandiganbayan, he is acquitted from his plunder case, but critics are still at it.
"They won't stop. Until now they bash me on facebook and continue to hurl hurtful words against me," he said.