Here is a list of celebrities or known personalities with 'enemies' who have now kissed and made up: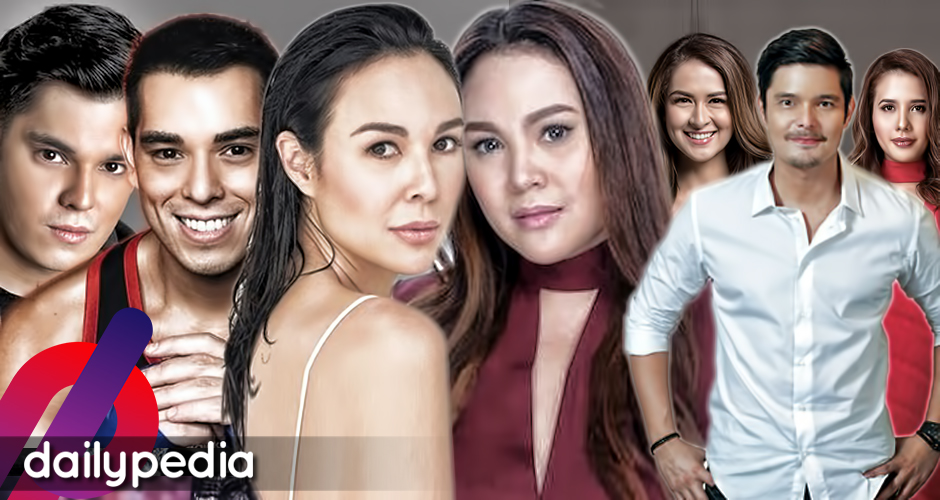 Keeping it in the family:
1. Gutierrez Brothers
Ruffa Gutierrez has once revealed that her twin brothers, Raymond and Richard, did not talk for over a year when Richard broke off with a girlfriend who was a very good friend of Raymond.
https://www.instagram.com/p/BXxO4b_ARNz/?utm_source=ig_web_copy_link
It's now all in the past as the two has remained inseparable.
2. Aquino Brother and Sister
In her Instagram post, Queen of All Media Kris Aquino revealed that she and her elder brother, former president Noynoy Aquino, had a cold war for three months. It only stopped when she reached out to her brother due to her son's (Josh Aquino) hospitalization.
https://www.instagram.com/p/BlYBEhAhO3J/?utm_source=ig_web_copy_link
Along the post, she expressed her gratitude to her brother who remained a constant male figure in her son's life and remarked how they are like any other normal family who experiences rift with each other but still come to the other's rescue if needed.
3. De Rossi Sisters
When Assunta de Rossi married Congressman Jules Ledesma in a civil wedding back in November 2002, no family member of hers attended the ceremony. Admittedly, she and Alessandra de Rossi had fissure in their relationship, giving the other a silent treatment.
However, it all came to pass when Assunta's family finally attended her wedding with Jules, this time in a church ceremony in March 2004. Alessandra was the maid of honor.
4. Mother and Daughter, Cecilia and Heart
It was well-known how Heart Evangelista's parents, especially her mother Cecilia Ongpauco, were against her wishes to marry Senator Chiz Escudero. They did not attend her wedding back in February 2015 in Balesin.
https://www.instagram.com/p/Brz7llwBdI0/?utm_source=ig_web_copy_link
Last year proved a blessing to Heart and she was grateful that she and her parents have mended their relationship and even became amiable to her husband.
5. Mother and Sons
Jackie Forster has always been referred to as the estranged mother of teen stars Andre and Kobe Paras. After almost 12 years, Jackie and Kobe met again last January at Los Angeles. She also met with Andre when she visited the Philippines last April.
https://www.instagram.com/p/BsCmcrch_Vc/?utm_source=ig_web_copy_link
It turned out that they have been contacting each other through chat and video calls.
Love Triangles:
6. Gal Pals
Kim Chiu and Maja Salvador have been the best of friends until news came out that Kim's ex-boyfriend Gerald Anderson was in a relationship with Maja.
https://www.instagram.com/p/BJ2hI9gBeLK/?utm_source=ig_web_copy_link
In an interview back in October 2015, Kim revealed that her friendship with Maja is being mended piece by piece.
7. Three is a Crowd
One of the biggest controversies before was the sudden break-up of sweethearts Dingdong Dantes and Karylle, when the former became entangled with his on-screen partner Marian Rivera.
https://www.instagram.com/p/BuAP8VrA4oJ/?utm_source=ig_web_copy_link
Years later, Marian and Karylle were seen in the same event in which both greeted each other with kisses in the cheek.
Truly, time heals all wounds.
8. Barretto family feud
Sisters Gretchen and Claudine Barretto have been estranged for years due to a bitter family feud. Earlier this month, the two met for dinner, fueling speculation that they have managed to finally patch their relationship up.
On Instagram, Claudine shared that Gretchen had been with her for the past few days as she recovered from her illness.
https://www.instagram.com/p/BuMOVQoFbms/?utm_source=ig_web_copy_link