Facebook netizen shared a video of a dog whining inside a cage because of the heat.
Netizens expressed their anger and disappointment over the pet owner
"A dog is a man's best friend," this is probably the first thing that will come to one's mind when asked why many people love dogs. This is a common phrase that summarizes the close relationship and loyalty of dogs with a man.
People take pride in their dogs, often, treating them like their own child. Who wouldn't? Dogs are the best. They stay with us and we know that no matter what happens, they are our 'constant'.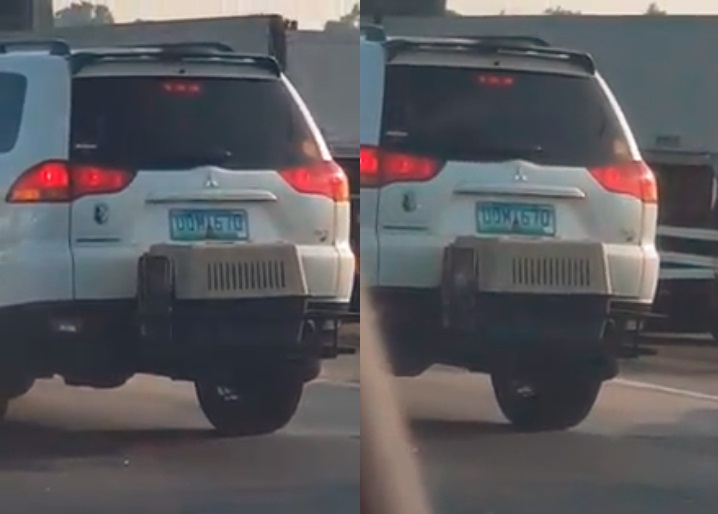 However, if we want our pets to be with us forever, we must take care of them appropriately, or else, we might feel sorry if something bad happens…
LOOK! One netizen shared on Facebook a video of a dog whining inside a pet cage.The pet owners seem to have decided to put the dog outside the car while traveling. According to the post, the dog has been barking and whining the whole time that it was inside the cage because of the heat outside.
The video was taken along the North Luzon Expressway or NLEX.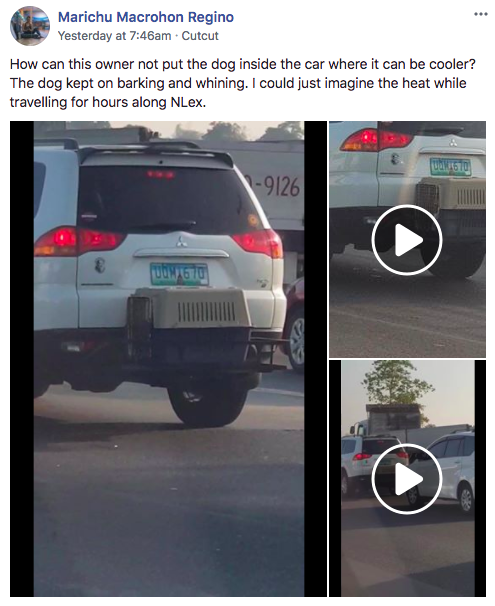 Post reads: "How can this owner not put the dog inside the car where it can be cooler? The dog kept on barking and whining. I could just imagine the heat while traveling for hours along NLex."
WATCH! As seen in the video, it is very disheartening to see the dog whining and suffering. Being in a cage is already uncomfortable enough for an animal, what more if it is outside the scorching heat?
After the video was posted, many netizens have expressed their disappointment towards the inappropriate treatment of the pet owners towards the dog. Many netizens also commented how unsafe it is for a dog to be outside the car while traveling and that it is already a form of animal cruelty.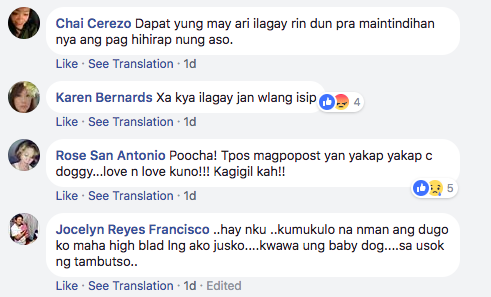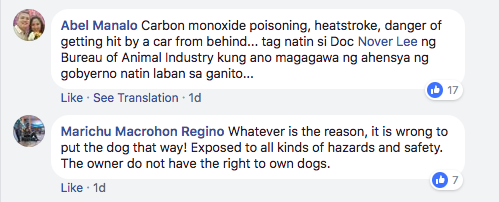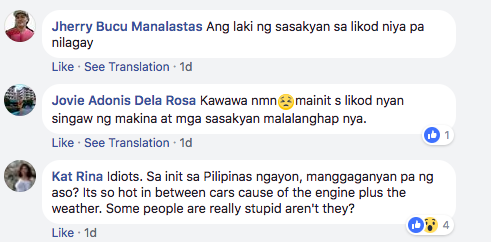 Although some netizens also reasoned out that maybe there is a reason on why the owners decided to put the dog outside the car, still, many got angry over the unsafe treatment towards the dog.
REMEMBER: As pet owners, one must take note of a pet's well-being and take care of them appropriately. It is important to provide a safe and healthy environment for our animals. If one decides to own a pet, then remember that it is a lifetime commitment and it is a must to be always responsible.
What do you think about this? Share your thoughts!