Having struggled, himself, as a closeted gay when he was still very young, the superstar comedian has seemingly related with a netizen who is yet to come out to his homophobic father.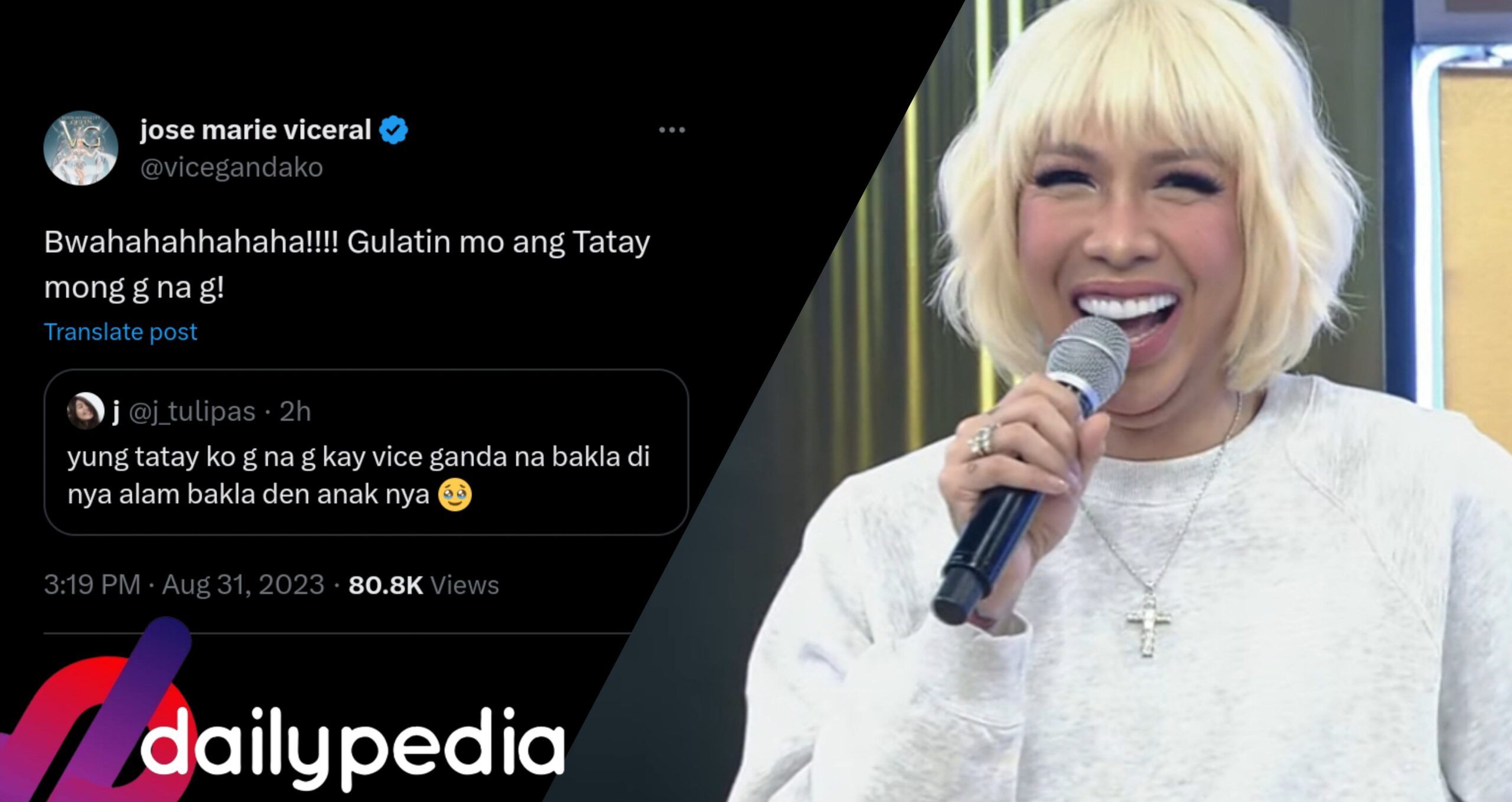 "Gulatin mo ang tatay mong 'g na g' (surprise your father by coming out)"
This is what Vice Ganda gave as an advice to a netizen who informed him via an X (Twitter) post, that he is also a gay man.
"Yung tatay ko na G na G kay Vice Ganda na bakla. Hindi niya alam 'yung anak niya, bakla den (My father despises Vice Ganda for being homosexual, without knowing that I,myself, his son, is also gay),"
On Facebook and Twitter netizens got their delighted over the post, with some playfully expressing worry for the father.
"Delikado pag ginugulat ang tatay ko, baka masapak niya ako sa mukha hahaha, " said  X user, @arciaga_shovie.
"Wag lang siyang magulat nang todo," commented Lester, alluding to the possibility of the father getting a heart attack.
"AHAHAHAA ganito din tatay ko. g na g pero tawa naman ng tawa sa jokes ni memeh," revealed @mrturtlerabbit.
Vice Ganda's experiences as a kid who struggled to keep his true identity to his father, has been an open secret. The comedian has two other 'gay' siblings, who confessed to their parents, long before him.
Because of it, as Vice claimed, he tried to suppressed his true feelings, in order to not hurt his father, who then was hoping he would be different from his other brothers. He was only able to completely come out in the closet, years after his father got killed in front of him.