In a move that surprised few but left many disgruntled, the popular noontime variety show 'It's Showtime' has been slapped with a 12-day suspension.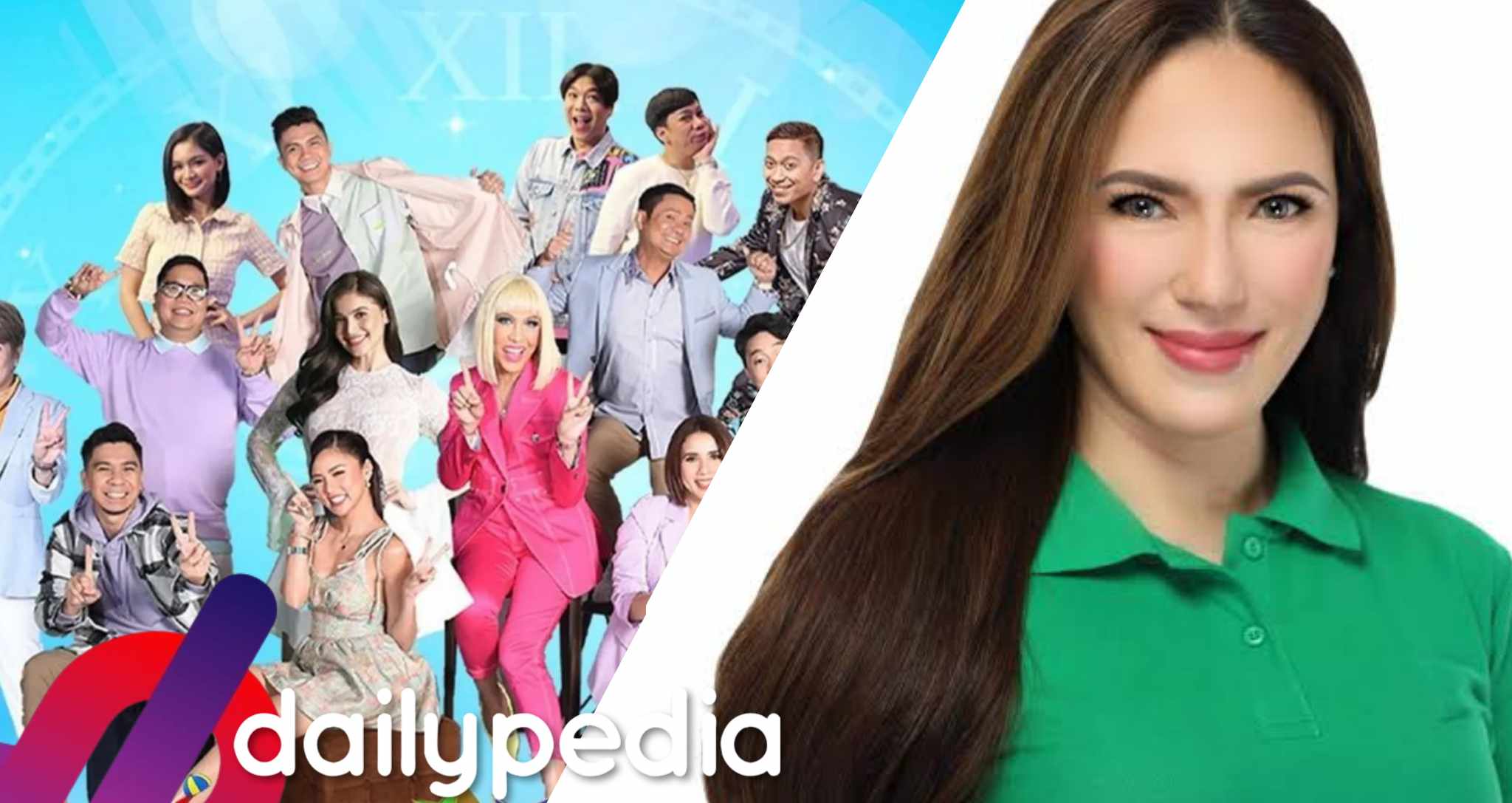 This decision by the Movie and Television Review and Classification Board (MTRCB) has sparked outrage among Filipinos, who are increasingly critical of the board's fairness under the leadership of Lala Sotto.
The Controversial Incident
The suspension came in the wake of a controversial incident that occurred during an episode of 'It's Showtime.' The incident featured hosts Vice Ganda and Ion Perez and quickly caught the attention of viewers who deemed it inappropriate for daytime television.
Critics argue that the penalty imposed on the show was handed down without proper due process, triggering heated debates and divided opinions among the show's ardent supporters.
The Cake Icing Debacle
On July 25, 2023, during the 'Isip Bata' segment of the show, Vice Ganda and Ion Perez engaged in a cake-icing escapade that left some viewers uncomfortable. The scene in question involved the two hosts playfully using their fingers to interact with cake icing. While opinions on the incident vary, it took place in front of a live audience that included minors, raising concerns about its suitability for a broad daytime audience.
Questioning Fairness
The MTRCB's decision to suspend 'It's Showtime' has ignited conversations about the fairness and consistency of the regulatory board's judgments regarding television content.
Entertainment journalist Crispina Belen took to Facebook to express her disappointment with the suspension, suggesting that the 12-day penalty appeared excessively severe given the circumstances surrounding the incident.
Belen pointed out that many netizens, along with herself, considered the scene relatively harmless and questioned whether it warranted such a heavy punishment.
Insights from MTRCB Chair
MTRCB Chairman Lala Sotto provided insights into the suspension and the regulatory process. She emphasized that the MTRCB adheres to strict procedures when addressing complaints and violations of program guidelines. Lala clarified that the show received a notice to appear based on the violation of its PG (Parental Guidance) classification, as minors were present during the scene without proper adult supervision.
Lala reiterated that issuing a notice to appear is not an act of bias but a response to violations. She also highlighted that 'It's Showtime' had received multiple notices for violations during its live broadcasts.
Viewers react
MTRCB reign supreme for suspending It's Showtime over Vice Ganda and Ion Perez icing incident. Tapos yung nagmura on national TV walang suspension? Galing mo Lala Sotto bwhwhwhwhwwhwhwhw!!

— Kapuso Buzz (@GMAAltPlayGrnd) September 4, 2023
Sa lahat ng na suspend sila yung masaya. Kasi nakakatuwa pagiging shunga ni Lala. Hahahaha pic.twitter.com/zxCZlmNugR

— Anima Cristi Fermin (@altcristifermin) September 4, 2023
MTRCB

ang unfair! if totoo man yon.. pwede bang bumaba kanalang sa pwesto Lala Sotto? porket magulang at kamaganak hindi mo na papatawan.. sana hindi kanalang umupo kung ganyan ka lang din.

— ʰᵃⁿⁿᵃʲᵒᵒᵒ (@Hanna84Jo) September 4, 2023
Makakarma din si LaLa Sotto claim it nangdamay pa ng mga empleyado at mga madla na sumasaya sa show…. Basta bahala na si Karma sayo madam

— ᴵᵗ'ˢᵐᵉᴊᴇᴍᗩᑕOᗷ◦•●◉✿ (@chubbycutie_) September 4, 2023
Abolition of MTRCB?
Kung totoo ang info ng entertainment journalist na si Crispina Belen na pinatawan ng MTRCB ng 12-day suspension ang It's Showtime, hindi lang dapat i-appeal ang suspension. The industry should unite & call for the abolition of the MTRCB.

— Jerry B. Grácio (@JerryGracio) September 4, 2023
Context Matters
This suspension is not the first time 'It's Showtime' has faced such action. In 2010, the show received a 20-day preventive suspension following controversial remarks made by guest judge Rosanna Roces. This suspension was later shortened to six days after the Court of Appeals issued a temporary restraining order against the MTRCB's decision.