According to Jeffrey Oh, the co-founder and CEO of the record label Careless, Liza Soberano, one of their recent signees, has the opportunity to join the Marvel Cinematic Universe as MJ Watson.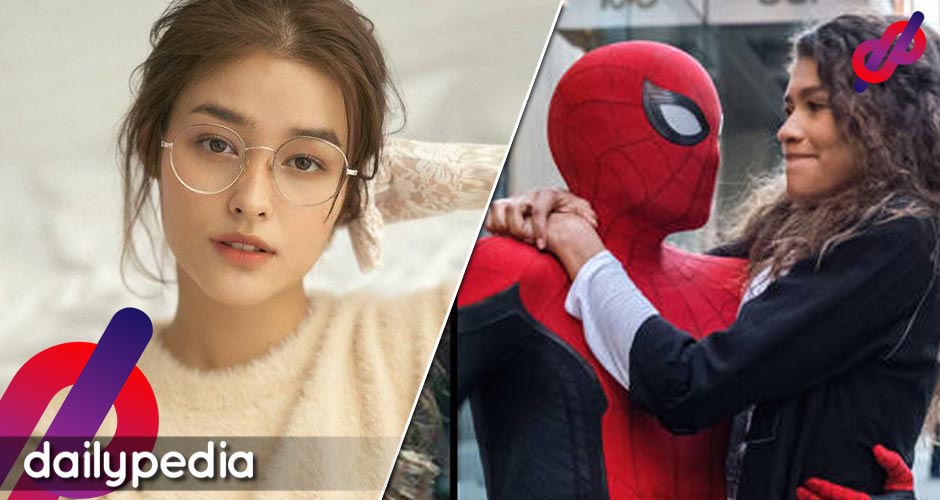 During the 2nd Philippine Creative Industries Summit, Oh and Vogue Philippines editor-in-chief Bea Valdes and Creative Content Creators Association of the Philippines, Inc. president Marla Rausch discussed branding in the Filipino creative industry.
After discussing the management of Filipino artists and praising them compared to South Korean artists, Oh shared a story in his concluding statement about how Liza was invited by Marvel to audition for the "iconic character" MJ, which eventually was given to Zendaya.
"She was not allowed because she had to do the same thing she's always been doing," Oh said, referring to Soberano being limited in roles due to her romantic roles.
Oh acknowledged that sharing the story may not have been wise and laughed it off with his co-panelists. However, he confirmed that the story was true and suggested it demonstrated interest in Filipino talent.
"Imagine a Filipina actress who was the star of one of the biggest Marvel movies in history. Imagine she was MJ. What would that do for Filipino entertainment?" Oh continued.
"But then she was on a ten-year contract, which is also unheard of anywhere else in the world," he added.
"Should we wait 'til our biggest stars have the best chance of representing us? Should we wait 'til they're 35, 40 when their prime has passed?" Oh ended.
"Why wouldn't we want to send our best, why would we lock them up all here? We shame them for trying to take risks."
Oh's remarks came after Soberano's decision to "rebrand." Netizens then mocked Oh.
GUSTONG GUSTO DIN DAW PALA NYANG GAWIN YUNG SA TRIANGLE OF SADNESS? KASO SINULOT NI DOLLY DE LEON CHAROTTE. pic.twitter.com/Vy9mq3enwx

— ALT KAPUSO (@AltKapuso) March 8, 2023
Kung merong Liza fan na magtatangol sa Careless, kayo ang dapat sisisihin sa bawat pamba-bash at panlalait kay Liza dahil sa katangahan ng mga nagpapatakbo ng bwisit na kompanyang yan. Ginawang groupie at sinungaling si Liza tapos praise at protect nyo? Ano kayo, tanga??? 😤🙄

— Malayang Pilipinas (@WomanityMP) March 8, 2023
Maybe its CARELESS that needs rebranding, first. Because if its all about moving to a new path, why do we hear all regrets in the past. They just make it sound like ABS-CBN hindered her to a lot of things. Its invalidating all the good things that came her way. 🍿

— Rod Magaru (@rodmagaru) March 8, 2023
Sure ka ba diyan, Jeff? https://t.co/AWVUBU238X pic.twitter.com/TJrt26Tq2X

— Jover Laurio (@PinoyAkoBlog) March 8, 2023
Baka napigilan din siya sa pag audition sa role ni Hermione Granger sa Harry Potter hindi lang natin alam… 🥺 https://t.co/AWVUBU238X

— Jover Laurio (@PinoyAkoBlog) March 8, 2023
Kalokang careless, tinawanan lang kayo ni EJS. Bwhwhwhw pic.twitter.com/ke9xP5sSaB

— KPIE Official (@KPieOfficial) March 8, 2023
However, in 2016, Soberano refuted the claim that she was offered a role in "Spiderman: Homecoming," which featured Tom Holland as the superhero.
She clarified that it was merely a suggestion made by her fans.
"It's not really an invitation. I think it was what the fans wanted lang, fans of Marvel. I think one of them is Pinay and parang she tweeted that, parang kung merong magiging Mary Jane Watson, she would want it to be me. All my fans started retweeting it and everything but wala naman po talagang invitation," Soberano had said then.
Soberano expressed that being offered such a role would be a fantastic opportunity. Her then-rumored boyfriend Enrique Gil was enthusiastic about it, mainly because Spider-Man was his mother's favorite superhero.
After being with Star Magic since she was 13 in 2011, Soberano signed with Careless last year.
Since then, the actress-singer has been a popular topic of discussion, particularly after releasing a video discussing her career and departure from her previous management. She has approached new opportunities with positivity and without bitterness or regret.