During "Fast Talk with Boy Abunda" on Friday, the talk show host suggested to the 25-year-old public figure that it seemed like she needed to be more creative.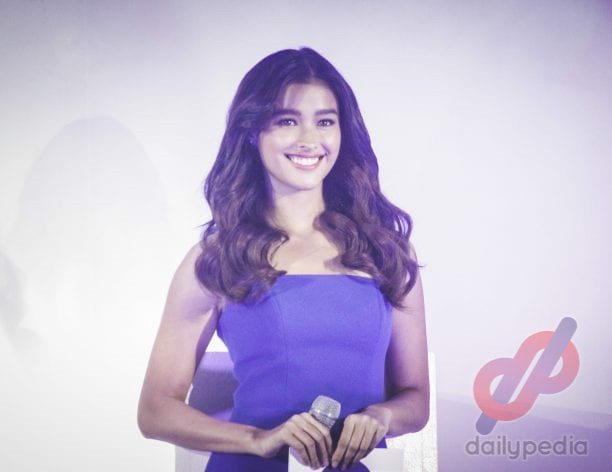 Liza Soberano caused some controversy when she expressed what appeared to be her personal complaints about the entertainment industry in her video blog, "This is Me."
After Abunda asked the actress to confirm if he understood correctly that her voice wasn't being heard enough when it comes to creative matters, she could only respond with a nod of agreement.
When Abunda asked for more details and when she began to feel that way, Soberano pointed to 2019, saying that it was "when I started really falling in love with acting."
She admitted that prior to that, she was obedient and would do what she was instructed to.
Soberano shared, "But when I started understanding how acting works, when I started understanding character development, I would talk with directors, to the PAs, to the writers and be like, 'sa tingin ko po, hindi sasabihin ng character ko to, hindi gagawin ng character ko to.' And sometimes, they would negotiate and say, 'no, kailangan talaga ito ang mangari'".
The actress shared that a close director friend of hers told her that some of them would talk about her behind her back and would call her a "little producer".
Soberano expressed, "Ever since after that, I felt I didn't have the right to bring this up. Feeling ko, nao-offend mga tao. Which was not my intention but I thought as an actor, that was my job, to help improve the story, to be collaborative."
Abunda inquired whether Soberano had ever discussed her concerns with her management or her manager, Ogie Diaz. The actress responded by saying that she had brought it up with them. However, they were unable to take any action; she couldn't disclose the source of her information.
In the end, she decided to back off and stay quiet, thinking perhaps that's how it goes in show business; it's rude to question creatives' decisions.
When questioned about her contentment, the actress clarified, "It's not that I wasn't happy. But I wasn't fulfilled. I wanted more participation. I wanted to feel heard or listened to."
During the recorded individual interview, she justified herself by saying that she was merely "stating facts" in her video blog. She also disclosed that becoming an actress was the result of circumstances.
Friday's interview was just the first segment of Liza's tell-all, with the second part scheduled to be broadcast on Monday.
Soberano also opened up about being "ungrateful" for how her career has progressed through.
She confessed that she initially didn't want to do the interview, but she felt that she needed to clarify herself because her "rebranding" was misconstrued.
"I started having feelings of regret because there were so many interpretations of what I said. It was getting so noisy. So many thoughts and opinions were coming in. I felt I needed to defend myself," she said.