Presidential adviser on creative communications Paul Soriano said more Filipino films may soon break into Chinese cinemas. This is as the country looks to forge stronger ties with the creative industry of the Asian economic giant.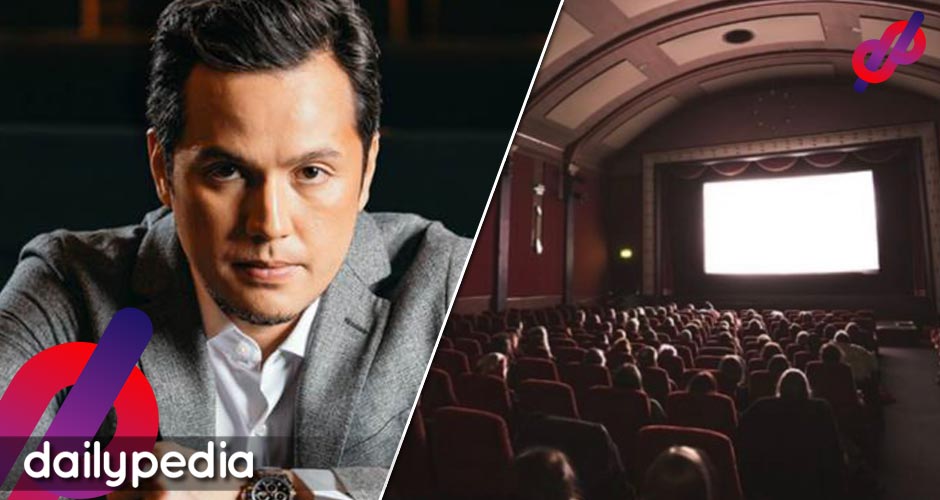 On Tuesday, Soriano, who accompanied President Ferdinand "Bongbong" Marcos Jr. on his state visit to China last week, said that several Chinese film industry players have already expressed interest in partnering with their contemporaries in the Philippines.
"I got to meet some of the leaders in the Chinese industry who have been very vocal about collaborating with the Philippines, and hopefully, being able to show some of our films there," he said in a hearing of the House Committee on the creative industry and performing arts on the plight of Philippine cinema.
Soriano added that the Philippines would benefit from working with China in this way.
"The potential for that collaboration is, I believe, very positive as their industry over there can definitely help us, at least, from the revenue side of things," he said.
Netizens proceeded to blast Soriano and the plan.
Filipino films may soon be shown in China, without emphasizing that Chinese propaganda movies will be shown in the Philippines too. Some sort of a cultural exchange? I'd rather call it Chinatization.

An opportunity for 🇨🇳 to exhibit their movies embedded with the 9- Dash Line. pic.twitter.com/Z4diIV6HOi

— #SyLicoNgaAko (@SyLicoNgaAko) January 10, 2023
And that's your priority? What about the issue of the skyrocketing prices of onions and the airport fiasco, among other things????
Step up BBM. Iyan lang ba ang kaya mo????

— Carmen Buencamino (@mcbuenca_carmen) January 10, 2023
Limited sa mga loyalist producers, directors and artists … 🤣

— Alan M.Z. (@treskawal) January 10, 2023
Dito azar ang mga fenks😝 https://t.co/wKBekrRXm0

— Manang J 🫥 (@Julitamc2) January 10, 2023
Soriano has promised to elaborate on the potential partnership soon.
However, this is not a newly opened frontier in Philippine-Chinese relations; several Filipino films, including the 3rd Silk Road International Film Festival, have already been featured in China's film festival lineup.
The stated goal of the festival is to "promote cultural exchange and cooperation between China and the countries along the maritime silk road" by "providing an international platform of interaction and transaction for the film industry."
According to Soriano, "I'll be here also to bridge if there's anything [we need] as my agency is attached to the Office of the President. I do have that access to go directly to him if there's anything we need to push [for]."
He said he knew the heart of the president; his love for culture would inspire creative ideas.
Before Soriano became a government employee, ABS-CBN movies were also already being featured in China.