A German vlogger was arrested for alleged rape after posting a video on Facebook and YouTube showing him picking up a girl in Alabang, Muntinlupa, paying her P1,000 as "help," and kissing her.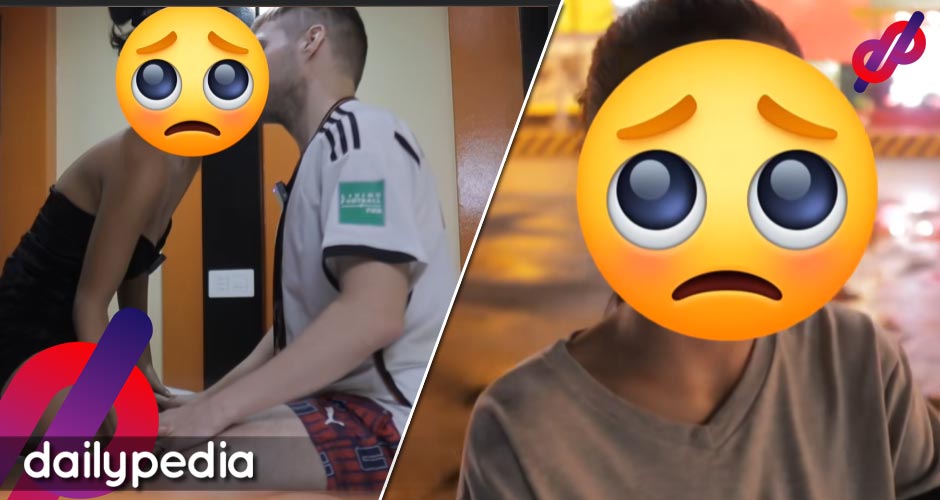 Marcel Messall, also known as "Mr. Pogi German" on social media, was apprehended by Muntinlupa police on January 10.
Col. Angel Garcillano, chief of police in Muntinlupa, reported that the girl Messall claimed to have picked up in Alabang was actually 17 years old, making her a minor.
The 29-year-old vlogger is from Barangay San Isidro, Rodriguez, Rizal. He was apprehended by members of the Muntinlupa police's Alabang Substation and Intelligence Section working together.
According to a police investigation, the 17-year-old victim had a chat with Messall on the Messenger app. They met in front of an Alabang mall, and he invited her to a motel.
But according to the police report, Messall insisted on having sexual intercourse with the victim, but the victim refused. The suspect "forced the victim to undress" and engage in sexual activity with him.
The victim and her mother reported the incident to the Women and Children Protection Unity of the Muntinlupa police. They wanted to file a report about what Massell did to the minor.
In relation to Republic Act 7610, Messall will be charged with violating Republic Act 8353 (The Anti-Rape Law of 1997). (Special Protection of Children Against Abuse, Exploitation and Discrimination Act).
On January 9th, Muntinlupa Mayor Ruffy Biazon condemned Massell's video showing him picking up the woman in Alabang, bringing her to a motel, and kissing her. Massell uploaded the video to Facebook and YouTube.
After Mayor Biazon was tagged in a video posted by a Facebook user on January 7, Biazon petitioned the Muntinlupa City Council to make "Mr. Pogi German" a persona non grata in the city.
Messall's video, "I've Met an 18-Year-old Filipina Pick Up Girl from Alabang Muntinlupa," had amassed over 10 million views, over 13,000 comments, and over 256,000 reactions.
One netizen commented, "It's not funny. This is called 'poverty porn.' Pretending to help the poor for the sake of views. Please stop exploiting poor people in my country for your content and views."