President Ferdinand Marcos Jr., the son of the late dictator Ferdinand E. Marcos, told the World Economic Forum President that the survival of the Marcos family required a member to enter politics in order to defend the family, after returning from exile.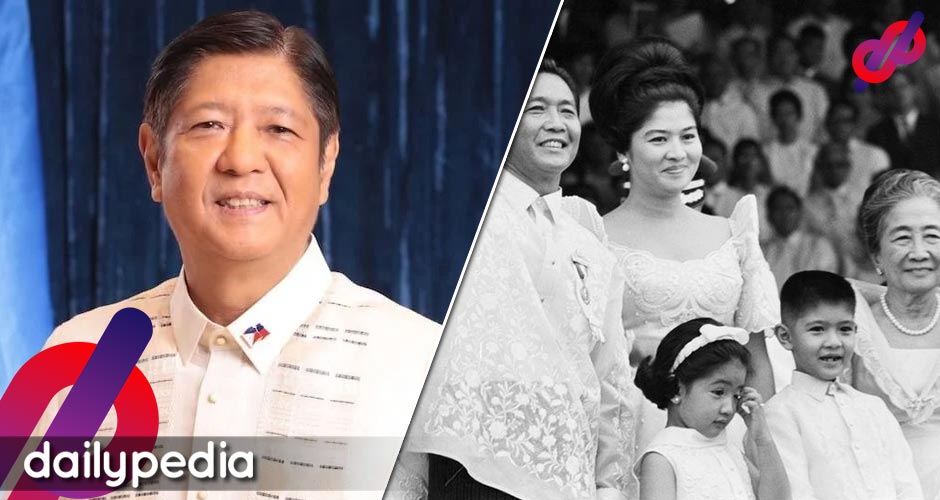 "After we came back from the United States, after the exile when we were allowed to come back, the political issue was Marcos," the president said.
He initially did not want to become a politician as he saw the sacrifices his father made when he was president. The family was unsure if they would return to the Philippines.
"And for us to defend ourselves politically, somebody had to enter politics and be in the political arena so that, at least, not only the legacy of my father, but our own survival required that somebody venture into politics," he added.
"That was a very trying time," he said. "Those were dark days for the family, and I dare say for the country."
Marcos appeared to confirm netizens' suspicions about him.
At least, he admitted that public service NOT his motivation. It's family name's redemption. Ang daming NABUDOL! https://t.co/5y9jQlg8qA

— Clive Reyes JR (@datumx11) January 19, 2023
They don't see any reason not to reveal their motives. And they've been upfront from the start.

So why am I not allowed to expect those who voted for him to take responsibility for this? pic.twitter.com/xejINfHUQW

— Nuelle⁷ 🌸 (@nuelleduterte) January 19, 2023
His family > Philippines || How could the others be so blind to his purpose of becoming the president? https://t.co/nB9uqsfxVI

— Chris ✨ (@CHRISpylisyus) January 19, 2023
Straight out of the devil's mouth.

Anong klaseng pamumuno ang ieexpect pa natin sa taong tumakbo lang bilang presidente to revise history and whitewash their family's crimes? https://t.co/F2Mb1jHm5e

— Reyna Valmores (@ReynaValmores) January 19, 2023
So inamin mo ring tumakbo ka para sa pamilya mo at hindi para sa bayan lol https://t.co/WbF390SIZK

— Jai Cabajar (@jaicabajar) January 19, 2023
And we wasted someone who was really into public service NOT family service. Philippine Presidency is supposed to be nation-serving NOT self-serving. https://t.co/T860I20uPW

— Fr Ian (@iangabinete) January 19, 2023
IT WAS NEVER ABOUT YOU, PHILIPPINES! He didn't run for president because he wants a better future for the country and serve the people. He ran for office to revise his family's blood history of corruption and human rights abuses. LET THAT SINK IN! https://t.co/rBnKWjinHm

— 𝐌𝐢𝐬𝐬 𝐊𝐫𝐢𝐳𝐳𝐲 (@krizzy_kalerqui) January 19, 2023
It's as obvious as water being wet. https://t.co/rk4kEjv8xD

— Reb Atadero (@rebranger) January 19, 2023
The Marcos family was exiled in 1986 after the People Power Revolution ousted the dictatorship. The dictatorship of Marcos Sr. was marked by the collapse of the Philippine economy, government control over all forms of media, physical threats, libel suits, or forced resignation among journalists, stringent censorship regulations, systematic favoritism of the administration for crony companies, and massive poll fraud and rampant cheating during the 1986 elections.
The dictator died in exile before the family was allowed to return to the Philippines in 1992 to face various corruption charges.
Imelda Marcos, the widow of the dictator, was convicted of seven counts of graft by the Sandiganbayan in 2018. She funneled at least $352 million to Swiss foundations in the 1970s when she was governor of Metropolitan Manila. She was sentenced to a minimum of 42 years in prison but allowed to post bail due to her age and health.
Ferdinand Marcos Jr. previously stated that he would not apologize for the actions of his father during martial law. Senator Imee Marcos, the president's sister, has said that the Marcos family is hopeful that they will be given the opportunity to clarify the legacy of their father. The Marcos family has also said that accounts of the Marcos dictatorship were political propaganda.