Fans of Alden Richards and Maine Mendoza have urged Eat Bulaga to comment on the AlDub cult, which believes the two actors are married in real life.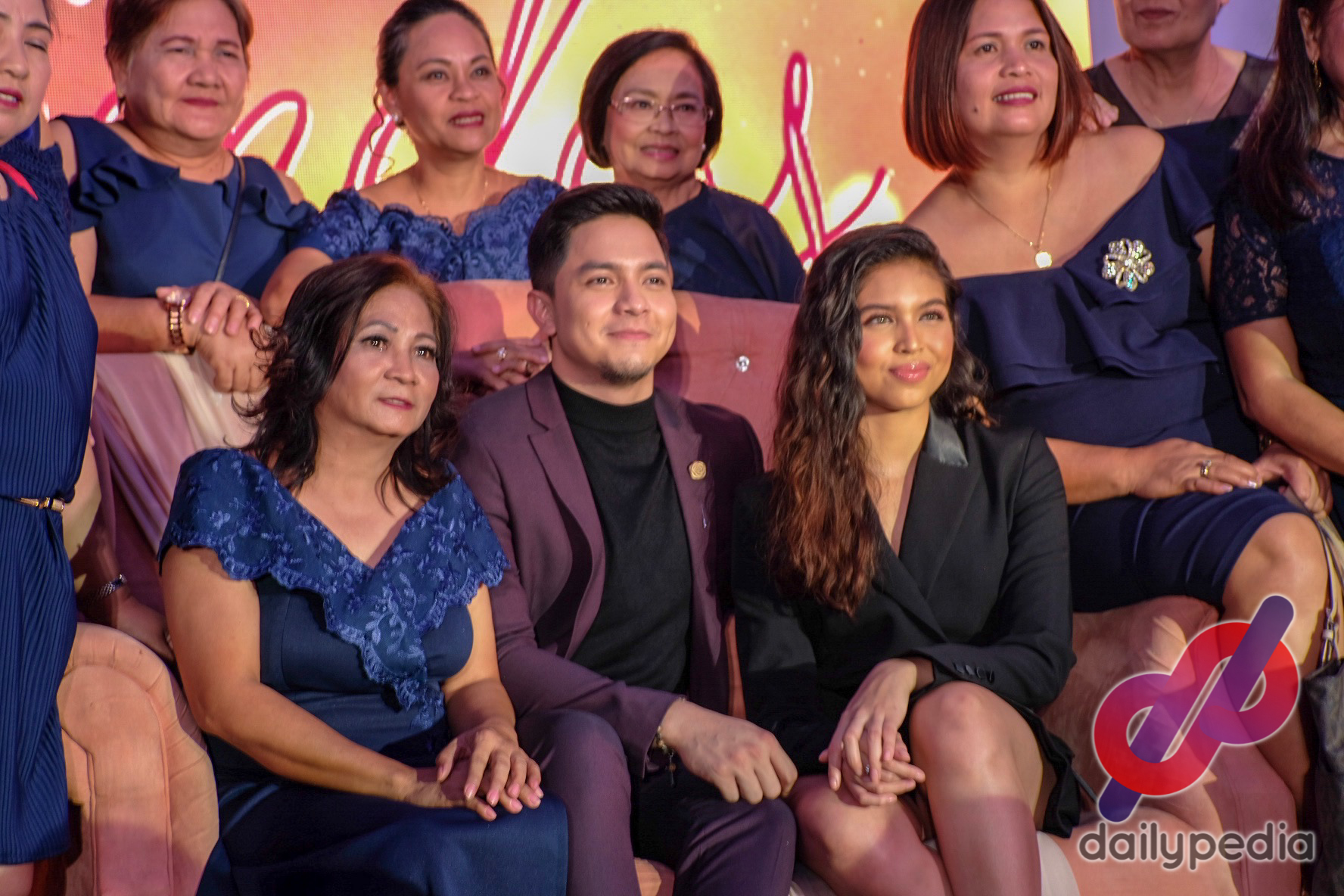 Richards and Mendoza's onscreen love team is widely regarded as one of the most famous in Philippine television history. Maine Mendoza is currently engaged to Rep. Arjo Atayde, and Richards is known to be preoccupied with acting projects.
A video recently emerged suggesting that the couple had tied the knot. Outsiders have urged the noontime show to address the issue.
Everyone should mention @aldenrichards02
and @EatBulaga and tell them to make a statement about the aldub cult. Help Maine kasi sobrang disturbing na.#MaineMendoza

— max (@shittylilsister) November 4, 2022
Alden Richards and Eat Bulaga production should protect @mainedcm and give their statement abt this delulu fans!!! AlDub fans is literally to the highest level of being delusional!!! Eat Bulaga and Alden should be responsible for this!!! Stop attacking Maine and Arjo! Stop

— mochie ♡ (@deobielat) November 4, 2022
this fandom thing of aldub is giving me so much chills. ewan ko. magandang study rin to about how fanaticism can effect someone's morals/reality. this is even beyond fangirling if fans themselves disregard truth from their idol. grabe.

— ᕙ⁠(⁠ ͡⁠°⁠ ͜⁠ʖ⁠ ͡⁠°⁠)⁠ᕗ (@psychtwts) November 4, 2022
Heto talaga iyong fandom na kulto levels. Nung minsan may pa-meeting pa 'yang mga'yan na may mga hawak na kandila at kumakanta ng If We Hold on Together. May mga naiyak pa — parang mga tanga. Wala ng AlDub, matagal na. Kaya itigil niyo na 'yan. 'Nangmgato. pic.twitter.com/cS33466KG6

— supernegatrona AKA pink 5 (@supernegatrona) November 4, 2022
Lol at this aldub cult wtf kudos to maine for calling them out multiple times meanwhile I don't think i've heard anything from alden?

— YUXIN yyds (@yoyoxin_) November 4, 2022
https://twitter.com/prodbyyga/status/1588538640078340096?s=20&t=CfqnJ8hjAhO6JmtWN8u_Ew
https://twitter.com/borabeatrix/status/1588733365251104768?s=20&t=CfqnJ8hjAhO6JmtWN8u_Ew
Mendoza stated that she had spoken to the "delusional" AlDub fans who believe she and Alden Richards are already married and have children.
Ogie Diaz recently interviewed Maine on his YouTube channel. During the conversation, the host stated that he respected Maine for disclosing her real love life rather than sticking to her on-screen relationship to please their audience.
Mendoza stated, "May mga taong gano'n na gusto nila nafi-feed 'yung imagination nila, and for lack of a better term, delusion nila. Pero mas okay kasi na early on pa lang, paalam mo na 'yong totoo. Pwede naman tayong mag-enjoy, ma-entertain na alam natin 'yong katotohanan na wala tayong sinasaktan or ida-damage."
The "Eat Bulaga" host stated that although the majority of AlDub admirers have already come to terms with the fact that their relationship is merely fictional, there are still some followers who are under the impression that she and Alden are already wed.
Mendoza has indicated that she will utilize the opportunity presented by her interview with Ogie to set the record straight even if she has reached the point of getting tired to explain.
"I would take this chance, kasi 'yong iba sabi mag-asawa kami ni Alden, may anak na kami. Marami na rin akong mga tao na ni-direct message sa Twitter to tell them na wala pong katotohanan. Ako na mismo 'yung nagme-message sa kanila, pero ang reply nila sa akin, 'Hindi si Maine 'yan. Admin 'yan ng account ni Maine. May asawa na si Maine, may anak na si Maine'," Maine said.
Believers of the cult also slammed Diaz for joining in on pretending that Mendoza and Richards aren't married and don't have a child together.
Yes Mama Ogs. Ayan ang isa oh pic.twitter.com/xSBfaSNkjF

— Tasya (@Tasya05751141) November 4, 2022