Romick Sarmenta blasted Vice President Sara Duterte's use of the presidential chopper for personal reasons.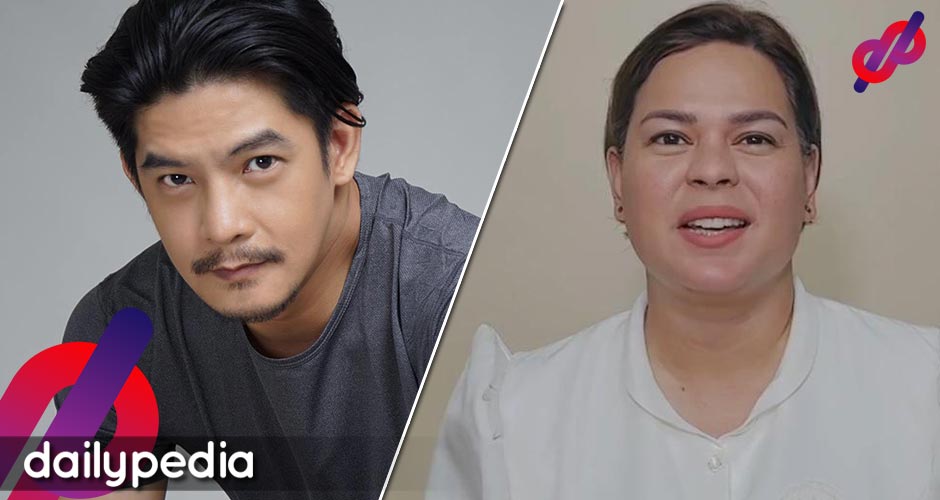 Duterte received heavy criticism when she revealed that she uses the chopper to ensure that she is "home in time to tuck my children to bed" as she gave Pres. Bongbong Marcos a shout-out on his birthday.
The Office of the Vice President was quick to defend Duterte, saying she only rides the chopper when tasked to tackle something urgent.
"Land vehicles din po ang ginagamit nila araw-araw. Ginagamit lang po ang chopper kapag kailangan sa official work and functions, based sa lugar na pupuntahan at urgency of schedule," Duterte spokesperson Reynold Munsayac said, adding that the vice president also doesn't use the 250th Presidential Airlift Wing to fly daily to her hometown of Davao City since her family now resides in Metro Manila.
Philippine Air Force spokesperson Col. Bon Nunag Castillo confirmed to CNN Philippines that Duterte doesn't ride the aircraft daily.
"Kung gagamitin natin ang helicopters from Manila to Davao, it would take almost more than half a day to travel kasi magkakaroon po ng maraming stops for refueling. So hindi po talaga rational and practical na gagamitin ang helicopter natin sa pag-uwi sa Davao araw-araw especially if coming from Manila," she explained.
Castillo said the aircraft is usually used by the president, the first family, visiting heads of state, and foreign and local VIPs.
"From the [OVP], they will forward a request to the Office of the President through the Presidential Security Group (PSG). Then upon the approval of the Office of the President, magbababa po ito ng [it will issue a] directive. Through PSG, ifo-forward po ang directive sa ating Presidential Airlift Wing of the Philippine Air Force at doon pa lang po pwedeng magamit ang ating aircraft," she said.
Sarmenta, an actor and concerned citizen, agrees with the many that think Duterte is abusing her power. He noted that the chopper requires a more expensive fuel that taxpayers pay for.
Ayus. A1 ang aviation fuel… mas mahal pa sa nakikita nating presyo ng gasolina sa stations, at tax payer's money po ang pambayad nila sa lahat ng gastos sa gobyerno. Ang dali maging galante, kapag di mo pinaghirapan.

— Romnick Sarmenta (@Relampago1972) September 13, 2022
Another called Duterte is extremely lucky to be still able to spend time with her children while the working man struggles to commute.
If only all women in this country should be so lucky to have the Presidential Airlift Wing at their beck and call, so they can also go home to their families straight from work. But instead… pic.twitter.com/XGYjnzhcoK

— MagkapeKaNga! (@Pulitika2010) September 13, 2022
Not many UniTeam supporters criticized Duterte's use of the presidential chopper, but social media would erupt if her predecessor Leni Robredo would've done the same, said a netizen.
Imagine the sort of flak @lenirobredo would've received had she requested the use of the Presidential chopper for her personal use. https://t.co/LbsRL4NFox

— Unlawyer (@unlawyer) September 13, 2022
reminds me of Imee using PAL as her breast milk delivery service. https://t.co/aen90egw1P

— dvd,tyvm (@dvdty) September 13, 2022
Sara D coming for Taylor Swift's carbon footprint pic.twitter.com/JSDq4g28Un

— beavs in eternal dam nation 🚧👷🏽‍♂️🏢🔨🪚📐 (@artsybeaver) September 14, 2022
There is just something wrong with Duterte's recent actions, said another.
https://twitter.com/jacques_lakan/status/1569606425407803393?t=fzxoYV3mdFN_EOlI_ZXL-A&s=19
commuter plight >>>>>>>>> chopper flight

— Ariel Rojas (@arielrojasPH) September 13, 2022
During Robredo's term, a former chief presidential legal adviser accused her of boarding a military aircraft to deliver relief goods to typhoon victims in Catanduanes.
It later turned out to be inaccurate but posts about it already garnered thousands of negative reactions.
Former Defense Secretary Delfin Lorenzana denied the rumor.
"I requested the Philippine Air Force to confirm through their flight manifest and they reported that there was no instance that Vice President Robredo boarded any military aircraft in going to Catanduanes," he said over his Counterpoint program.
Panelo then apologized to Robredo for spreading misinformation.
"Narinig kita kanina sa interview mo na never kang humingi ng tulong sa gobyerno. Papaano mo papasinungalingan yung dokumento galing sa [Philippine Air Force]. May log report e na 90 packages…ang weigh is mga 2000 plus pounds… Mali yung sinasabi mo na hindi mo ginagamit," Panelo said.