Kim Atienza has also expressed interest in knowing the identity of the man who, in a video, is seen harassing convenience store employees.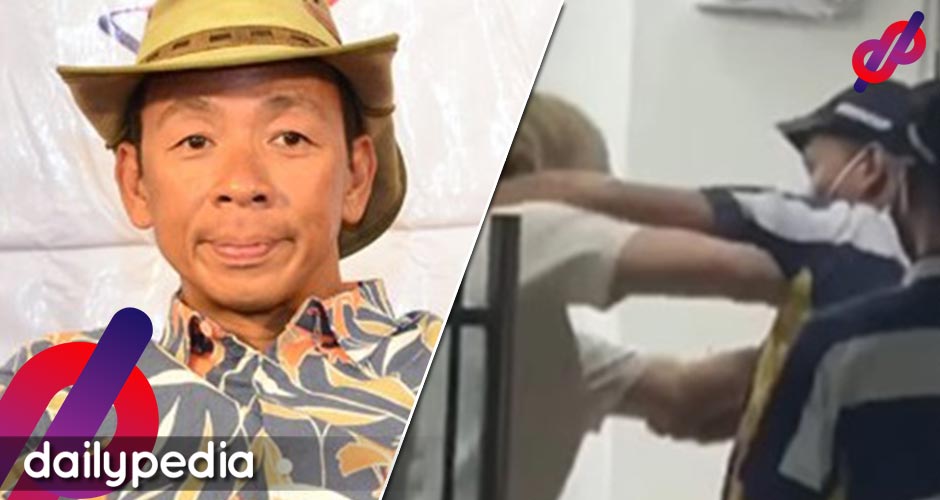 According to netizen Dav Lau who documented the incident, the man began making a scene after fresh paint tainted his expensive clothes.
Unbeknownst to him, the interior of the store was newly painted. He complained about the store not putting up a warning for customers.
"Si Kuya nakaWhite obvious naman na nagpaPaint sa loob ng ministop dumikit sa parteng bagong pintura. Dahil sa hindi sya nagiingat sinisi nya sa staff ng Ministop. Nakakalungkot lang isipin bat may mga taong ganito tas gusto pang ipamukha sa staff yung pagkakamali nya na di sya nagiingat. Sana wag namn pong ganun di po nakakayaman ang kayabangan at pagiging pabaya mo sa aarili mo sir."
The man is then heard telling the employees how expensive his clothes were just to have fresh paint taint them.
"Sorry, sorry? P3,500 tong pantalon ko itong damit libo, wala kayong signage diyan o warning, ano tatawanan mo ko?" he told an employee while the security guard does nothing.
Netizens called the man "entitled" and "mata pobre".
Money can't buy class. 🤷🏼‍♀️ https://t.co/w7B2I1CaoT

— Anne Bernadette (@annemacalintal) September 13, 2022
Most said the man lacked class.
those guys were just doing their jobs and probably surviving on minimum wage, but some customers choose to make their work more difficult than they should be.nd gd mabakal ang class ah. daw sa manol ka nd ka man angayan sa porma mo! pabalo balo mo gd na social climber ka? lol https://t.co/pJq7reH4iK

— claudine (@mickey_claud) September 12, 2022
Grabe ung innate elitism ng mga tao dito sa twitter dot com. People are allowed to wear clothes na "too expensive for them." Maybe they saved up for it. Maybe it's a special day? Idk. Altho tbh it looks cheap and it doesn't excuse what he did. Ang appalling lang ng responses niyo https://t.co/gzcoF49xzz

— kei (@keinnyrogers) September 12, 2022
the way most filipinos treat service workers actually disgusts me 🤮 i've dealt with a handful of god awful customers whose only leverage as to why theyre horrible is because theyre paying 😵‍💫 https://t.co/W2QBj1Ldi4

— serge (@sergienette) September 12, 2022
Aside from the netizens, Kuya Kim would also like to know the man's identity.
"Who can identify this man? Any leads appreciated. Thank you," he wrote on Facebook.
The television host didn't specify why he was interested. So far, someone has yet to ID the man.