Senatorial aspirant Robin Padilla has defended presidential aspirant Bongbong Marcos' decision to not answer a question about him repeatedly avoiding "serious interviews."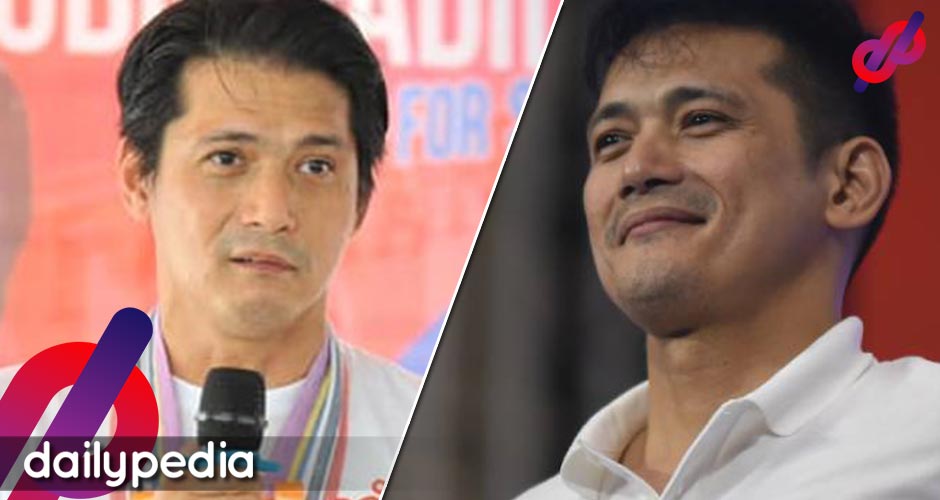 Howard Johnson of BBC tried getting an amush interview with the dictator's son in Lipa, Batangas.
"Mr. Marcos, can you really be a good president if you don't answer serious questions? Can you really be a good president if you're not doing serious interviews?" he asked as the former senator kept walking.
"Are you hiding something from the public? Are you hiding something, Mr. Marcos?" the correspondent furthered, leading Marcos to laugh and continue with his walk.
Padilla, a supporter of the UniTeam, decided to justify Marcos' behavior, saying that the convicted career politician is the most serious presidential bet in this year's polls.
"Bongbong Marcos is the most serious presidential candidate in this 2022 elections. BBC 'was' very good in research. I fervently believe that only you can make this 'was an is' if only you will have the time and effort to watch his past interviews," he said in a Facebook post.
He said Johnson could've been more respectful in his apporach to have his questions answered.
"Just like all other questions being thrown to him now similar to yours is a joke. Provocative. If you want to have a serious interview with him give him the respect and the courtesy, do not act, speak nor ask like you are our master and we are your slaves," he wrote.
"Respect begets respect. You are a foreigner in our beloved country. We have a culture here. As long as you are here, act like a foreigner and a visitor." Padilla added.
The Marcos family is currently obligated to pay over P203 billion in real estate tax to the government. The Bureau of Internal Revenue (BIR) earlier confirmed the agency sent a letter to the Marcos family to settle their obligation.