Former Interior Secretary Mar Roxas last week in Capiz urged his allies to get behind the presidential candidacy of Vice President Leni Robredo.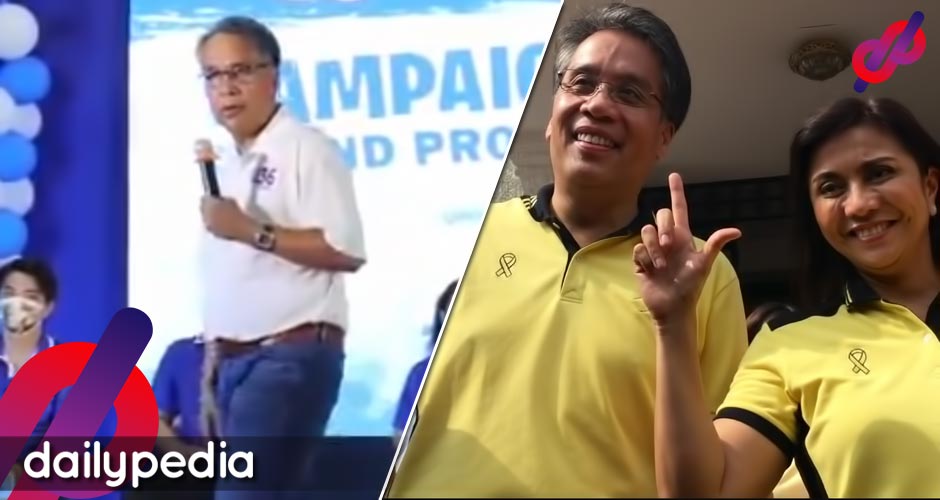 He highlighted that Robredo has proven why she deserves to hold the top position for the next six years.
"Let us support her, raise her up, choose her. (Let's) give our full support to Leni Robredo," Roxas said in Hiligaynon during a visit to Roxas City.
He asked his "kasimanwas" to recognize Robredo's efforts of supporting his presidential run in 2016.
"During that time, the very first and the most important decision that someone running for president needed to make was to choose his running mate," he said.
"It was clear to me that the person who had my full trust because she had all the qualifications, not just intellectual qualifications, but also qualifications of the heart, was no other than Leni Robredo," he added.
Roxas mentioned that he was "truly proud" of Robredo who became a big name in politics following her husband's tragic death in 2012.
"In 2016, (Robredo) and her 'kasimanwas' in Bicol were true to us. They gave us victory there in their place. In the same way, we also gave her victory here.
"So I am appealing to all of you that in the upcoming elections, let us show our acknowledgment and affirmation of (Robredo), her capacities, her love for us and for her being true to our electoral bid (in 2016)," he said.
Before he endorsed Robredo, voters were speculating on whether he jumped shipped to UniTeam's Bongbong Marcos' presidential candidacy. Marcos and Roxas are known friends despite having opposing political beliefs.