The more intelligent Filipinos are now even more concerned than ever before after presidential candidate Bongbong Marcos displayed a lack of knowledge when asked what his plans are for single parents should he win in May.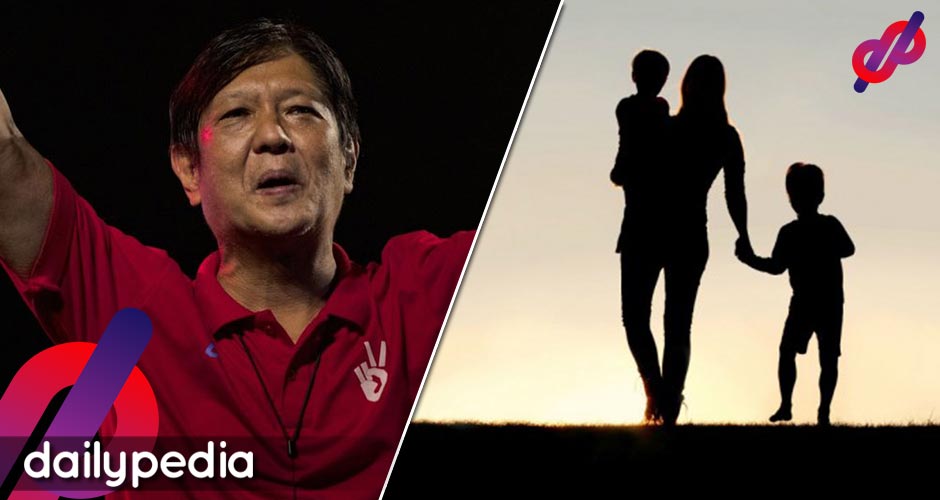 During a little town hall in Marikina with broadcaster Erwin Tulfo serving as the moderator, a representative for solo parents named 'Tes Publiko' questioned Marcos' policies on the group.
The dictator's son's answer shocked many when he literally asked Publiko what solo parents need the most.
His solution is to build more day-care centers and increase compensation for the volunteers to see progress in motivation.
"Ano ba ang pinakakailangan ninyo? Ang iniisip ko kaagad ay yung mga day-care para meron kayong paglalagyan," he said.
"Matagal ko ng sinasabi na dapat bigyan sila ng honorarium para magawa nila trabaho ng mabuti," he added.
Marcos again asked the representative to suggest more solutions, leading viewers to believe that he knows nothing about issues related to solo parents.
"Ano pa? Ano pa sa palagay mo ang kailangan ninyo. Mahirap ang buhay ng single parent.
When asked what other interventions he thinks will be most beneficial to solo parents besides the 7-day leave for those working for the government, Marcos promoted the 'feeding program' and continued to talk about giving children free visits to the dentist.
The former senator also sees a boost in scholarships for the less privileged as another way to ease the problems of solo parents. But that was probably his only good answer. The first part of his answer just left people wondering if he is fit to be commander in chief.
"Ano pong plataporma nyo para tulong sa solo parents?"
"Ano bang suggestion mo?" – BBM.

I CANNOT WITH THE DIALOGUE LOL. 😂

— Rod Magaru ❁ (@rodmagaru) March 22, 2022
https://twitter.com/scorsaguin/status/1506123271569551360?s=20&t=nhRLgRgWg8aym56a15QfLg
Marcos supporters accuse Vice President Leni Robredo of always being in "lutang" mode but their candidate has more moments when he looked discombobulated and lost.
Tapos sasabihin nyo si Leni ang lutang. E eto nga, may interpreter na, tapos si ate na mismo nagsuggest ng programa. Kaya naman pala takot sa debate to e. Open forum pa lang, plakda na. https://t.co/rbJtFMNIe7

— Jason (@jasonhamster) March 22, 2022
They accuse Robredo of being prone to losing her train of thought but Marcos has shown that he struggles with producing simple sentences.
Oh Well! TANGA! #MarcosDuwagParin #MarcosSinungaling #MarcosWalangBayag #MarcosMagnanakaw #MarcosLutang pic.twitter.com/kbn93huunQ

— Mike (@boredAF2015) January 26, 2022
BASTA BBM SUPPORTERS BOBO#MarcosDuwag#MarcosSinungaling #MarcosMagnanakaw#MarcosLutang pic.twitter.com/0vmZmiUeaD

— MAMATAY ANG MAGNANAKAW (@3eli3ah3) January 26, 2022
Marcos's constant stuttering during public appearances may mean he is not ready for the big stage.
Doobi doobi dapp dapp #MarcosLutang moment pic.twitter.com/G0VnuqyNBs

— #NeverAgain ✊ (@MikeeGulla) January 25, 2022
Si Boy Alamano alias Boy ngiwi strikes again😂😂 pic.twitter.com/SgdvbjvFRB

— fritz 😷 (@fritzthereal1) March 17, 2022
Robredo scored the highest among Philippine investors and analysts in the latest Bloomberg poll. During an interview with OnePh on Monday, Marcos said he'd have to prove that he is better for the economy.
"Well, we'll just have to prove them wrong if we get the opportunity, and we will," he said.