After the unprecedented turnout of over 140,000 kakampinks at the PasigLaban rally, SMNI News took the time to discredit the Pink nation.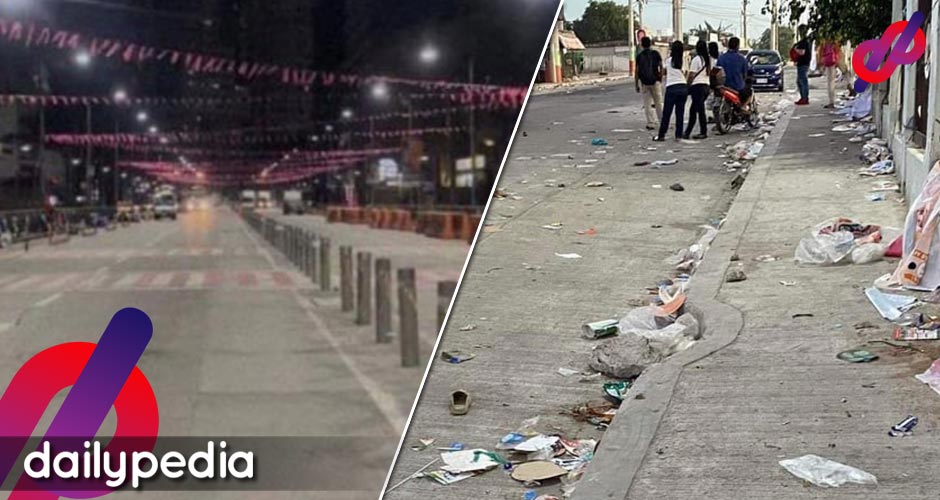 In a now-deleted Facebook post, the network claimed that the attendees received complaints about allegedly leaving their trash behind at Emerald Avenue. It came with photos of confetti scattered on the concrete.
Luckily, netizens were able to screenshot the post.
Bago nila nabura nakunan ko ng resibo. Confetti yung kalat at di naman karamihan issue agad. Pero sana nga naman nilinis. Ito talagang station na ito patas na patas. Napaka objective nyo! 💩 pic.twitter.com/yGNhJVju9S

— 🌱 David D'Angelo 🌱 #KalikasanMuna (@daviddangeloph) March 21, 2022
However, supporters were already cleaning up shortly after the event concluded, proving SMNI News' claim false.
The Grand Rally has just ended but our dedicated volunteers and other Kakampinks are already teaming up to clean the place 👏👏👏#PasigLaban #PasigIsPink #LeniKiko2022 pic.twitter.com/jhbAIfYRLf

— 🔥 GELO 🔥 (@OMGhie24) March 20, 2022
Malinis, walang kalat, walang basura. Lahat disiplinado ang mga taga-Pasig. Sa ika-uunlad ng ating bayan, disiplina ang kailangan para si Leni Robredo ang magiging Gobyernong Tapat, Angat Buhay Lahat! #PasigIsPink #PasigLabanParaSaTRoPa #DisiplinangLeniRobredo #PasigLaban pic.twitter.com/YBjSvLXvVI

— Ian Joshua Alvarez Arcelo #10RobredoPresident (@arcelo_ian) March 21, 2022
Pastor Apollo Quiboloy owns the SMNI company, a controversial religious figure currently wanted by the Federal Bureau of Investigation over sex, labor, and human trafficking charges.
Quiboloy also endorsed former senator Bongbong Marcos for president. SMNI's credibility is constantly questioned, given its negative reporting on Robredo's movement. So when battered broadcaster Jay Sonza praised its professionalism in holding a presidential debate, the network pounced on it.
SMNI established its credibility in one night ~ Jay Sonza pic.twitter.com/cks2GX9h82

— SMNI News (@smninews) February 17, 2022
Netizens took offense as Sonza himself is rarely reliable. The SMNI presidential debate was the only debate Marcos participated in.
Unfortunately, Marcos supporters are nowhere near as diligent as the kakampinks. After the UnitTeam rally in General Trias, Cavite, the dictator's son's supporters, left the venue dirty with garbage all over the place.
https://twitter.com/johnfranzb/status/1506305603676753922?s=20&t=YbmpQi_c73uSmuQlCuOVQA