Presidential aspirant Ferdinand "Bongbong" Marcos Jr. said he couldn't be getting high on illegal drugs because of his busy schedule.
Marcos sat down with DZRH and said illegal drugs are only for jobless people.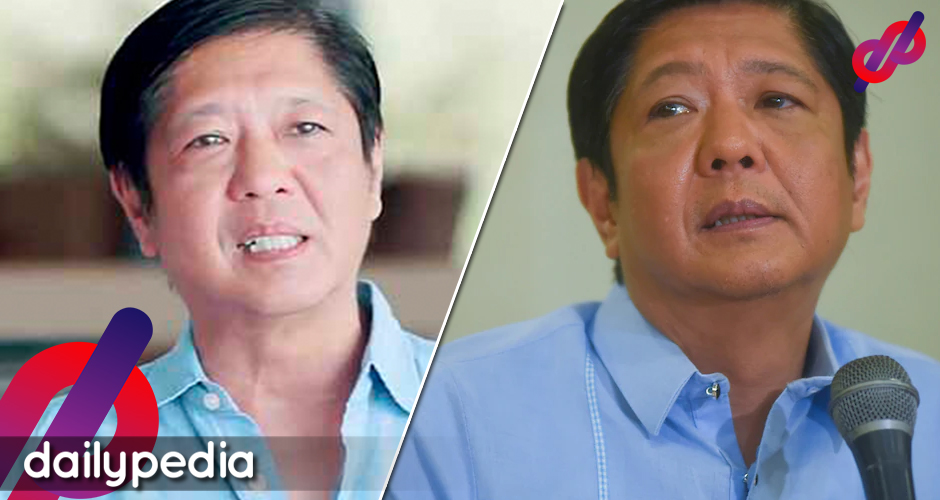 "Hindi ako puwede sa ganiyan. Masyado akong maraming ginagawa," he said when asked if he ever did drugs.
"That kind of lifestyle, para lang 'yan sa mga walang ginagawa, walang trabaho. If you expect to produce good work, hindi ka pwede sumailalim sa ganyang bisyo," he added.
However, sister Sen. Imee Marcos said in an interview that her brother has been unemployed for the past six years.
"Hey, my brother needs a job. He's been hanging around, jobless for the past six years," she told Karen Davila.
Netizens brought this up and straight-up roasted Marcos.
https://twitter.com/not_alfonso/status/1485928267366670341?s=20
Keith Richards did not agree with Marcos Junior didn't take illegal drug as a kid. Also, Imee Marcos told the public that you are jobless. 🤔 https://t.co/sZmuy8JLMT

— 📌 cont;nue  (@abxirb) January 25, 2022
People who have nothing to do and no jobs, says the guy whose sister says vote for him because he's unemployed.

— Ben Kritz (@benkritz) January 25, 2022
NOW WE KNOW! 🤭😆🤣😂 #MarcosMagnanakaw #MarcosSinungaling #MarcosBudol #MarcosJrDuwag #MarcosBudol pic.twitter.com/1FrX8US4FL

— pilipiKNOWS (@kulas_diaz) January 25, 2022
The former senator's name became associated with illegal substances when Pres. Rodrigo Duterte claimed that a certain presidential candidate does cocaine and comes from a wealthy family.
People immediately assumed that Duterte was referring to Marcos. Duterte called the dictator's son a weak leader in a different event.
After submitting a drug test to the Philippine Drug Enforcement Agency, National Bureau of Investigation, and Philippine National Police, Marcos then tested negative for illegal drugs.
Manang Mangga, di ba sabi mo, your brother needs a job? Sinong SINUNGALING sa inyong magkapatid?🙄

— yengie 💃🎗️💚💗 (@leeleefram) January 25, 2022
Ano po ba ang pinagkakaabalahan nya? Ano po ang work nya?

— MC (@MCCC2022) January 25, 2022
well, ano na nga sabi ng sister mo?

— Reg LJ (@regine_ljimenez) January 25, 2022
Despite denying rumors that he uses drugs, netizens have noticed that Marcos grinds his teeth during public appearances. This is a common behavior seen in cocaine junkies.