Much like die-hard Duterte supporters (DDS), the loyalists of Bongbong Marcos (LBM) also believe the lie that the ABS-CBN network failed to pay taxes that led to its shutdown last year.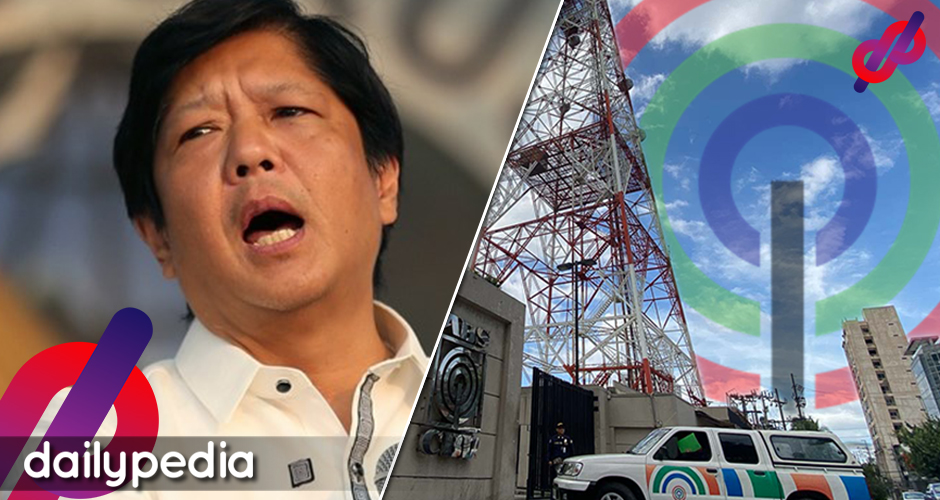 The LBM doesn't see why the network should be given a new franchise due to this reason, among others. Their presidential candidate recently said that he'd have no problem with the network re-applying for a franchise renewal as long as it complies with the laws it violated based on the investigation of the House of Representatives Committee on Legislative Franchise.
Marcos said the Lower House ''found many violations, not just stocks, but also questions on documentation, etcetera.''
"If ABS-CBN could take care of all these problems as highlighted by the House committee, why not apply for a franchise?'' he added, saying that ABS-CBN's views on politics weren't a factor.
The former senator also knows that the country's telecommunications network would only improve upon the comeback of the media giant.
Congressmen such as Rodante Marcoleta, Boying Remulla, and Mike Defensor cited ABS-CBN's failure to pay taxes as a huge reason the network should be taken off the air.
However, the BIR already cleared the network of any tax issues. Many citizens found it ironic that the LBM would criticize ABS-CBN for allegedly failing to comply with tax laws when Marcos himself was convicted for doing so.
https://twitter.com/AltANC1996/status/1482813370323521536?s=20
DDS/BBM suporters galit n galit sa ABS sa issue ng unpaid taxes khit abswelto sa BIR at saan man korte pero sa issue n MANDARAMBONG ng tax evasion sa BIR at RTC okay lang, mga GUNGGONG laki ng sayad nyo mga kupal😂😅😜🤮🤮🤮

— @itsmeric (@fxmH2vkUbDr7K6F) January 16, 2022
ABS-CBN's shutdown was purely political, netizens said.
ABS CBN did NOT evade taxes. STOP comparing them to DiktaJr.

ABSCBN paid their taxes. Wala silang kaso sa BIR. BIR even certified na nagbayad sila ng tamang buwis.

Stop buying into Duterte's narrative. They denied the franchise without just cause.

— Josh David (@josiahquising) January 17, 2022
Marcos isn't out of the woods yet as the Comelec's 1st division is still deciding whether the disqualification cases against him are sufficient to prevent him from running for the presidency completely.
Yung ABS-CBN na nagbabayad ng tax pinasara. Pero yung candidate for presidential na hindi nagbabayad ng tax, hindi magawang idisqualify sa eleksyon. 🤮

Nakakapagod tong harap-harapang pang-gagago.

— Rammy (@theramzoned) January 17, 2022
dear BBM supporters,
a serious question tho.

kung ang premise nyo kaya dserve ng @ABSCBNNews na mashutdown kc di sila ngbayad ng tax, at galit kayo sa kanila

bakit si BBM npatunayan ng korte na di rin sya ngbayad ng tax, pro di nyo magawang magalit?

ps:korte yan ah di congress

— Deck Garcia (@GarciaDeck) January 17, 2022
Abs-cbn paid their dues according to BIR yet they were denied of a franchise due to alleged tax evasion. On the other hand, marcos jr. was convicted for tax evasion but still given the opportunity to run for the office. Today, I am demanding for justice! #DisqualifyMarcosJr

— E=mc²°²² ):) (@BergaraSky) January 17, 2022
During the hearings, multiple government agencies have concluded that ABS-CBN committed no major violations, but that wasn't enough for Duterte's allies to shut it down.