Some supporters of Malacañang aspirant Ferdinand "Bongbong" Marcos Jr. are starting to act more dangerous towards the media and fellow supporters of other presidential candidates.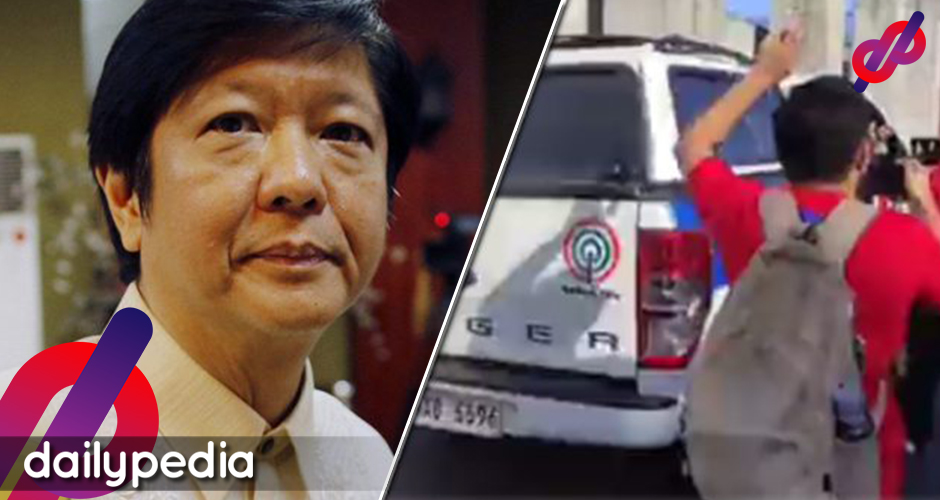 Recently, loyalists of Bongbong Marcos (LBM) harassed an ABS-CBN reporter who was trying to cover their caravan at Commonwealth.
Before the reporter could even start, the LBM accused the network of being "biased" and proceeded with the harassment.
The situation could've been much worse as one loyalist approached the ABS-CBN van aggressively.
https://twitter.com/jendeukukuuu/status/1468601993640161280?s=20
Sana proud sa iyo ang pamilya mo! pic.twitter.com/hiXy6STMtg

— DutertePalpak! (@BumotoSa2022) December 8, 2021
One witness said the LBM also shouted that ABS-CBN should handle unpaid taxes, a crime Marcos himself was convicted of.
https://twitter.com/s9shirikka/status/1468694507764207618?s=20
Netizens now realize that the LBM is actually dangerous, and there's no changing them.
Imagine a room of 100 people and you're the only #Kakampink tapos the rest BBM/DDS. Scary no?

Imagine another room of 100 people where 99 are #KakamPinks and there's only 1 BBM/DDS. Will that person feel the same fear?

I don't think so.

— K (@kaaarlosss) December 9, 2021
A Quezon City official called the 6000-person caravan "chaotic."
"Monstrous traffic jam. Situation chaotic to the max," said Elmo San Diego, head of the city's Department of Public Order and Safety (DPOS).
He said the organizer didn't request a permit to stage the event.
"The Quezon City local government unit doesn't have details of [the] activity such as a number of participants, vehicles, etc., hence, a disorganized motorcade was noted," he added.
Meanwhile, Vice President Leni Robredo's 'Kakampinks' are evidently more civilized and diplomatic than the LBM, netizens observed.
Pagkakaiba nating mga kakampink sa mga BBM supporters. Radical ang Magmahal – Leni Robredo #lenirobredo pic.twitter.com/HMTVuhlzQa

— Teej (@ImYourTeej) December 10, 2021
https://twitter.com/ChakapusoPH/status/1468607169104945160?s=20
It is common to see the LBM acting like savages.
https://twitter.com/SethLie612/status/1468870878469373954?s=20
As a believer in positive reinforcement, I'd rather publicly promote and support Kakampink businesses than call for boycott of the BBM/DDS ones. For one, boycott is just additional publicity for the latter.

— Ralph Waldo (@ralphwaldomc) December 9, 2021
Despite the disgusting attacks Kakampinks have been getting from the LBM, they still wouldn't stoop to their level.
Kakampinks even tried to help out the LBM detained in Macau for staging an event in support of his bid for the presidency.
There were also instances where the pinks offered food and water to the LBM.