Leni Robredo supporters (Kakampinks) surprised netizens when they decided to help out the supporters of presidential aspirant Bongbong Marcos who were detained in Macau.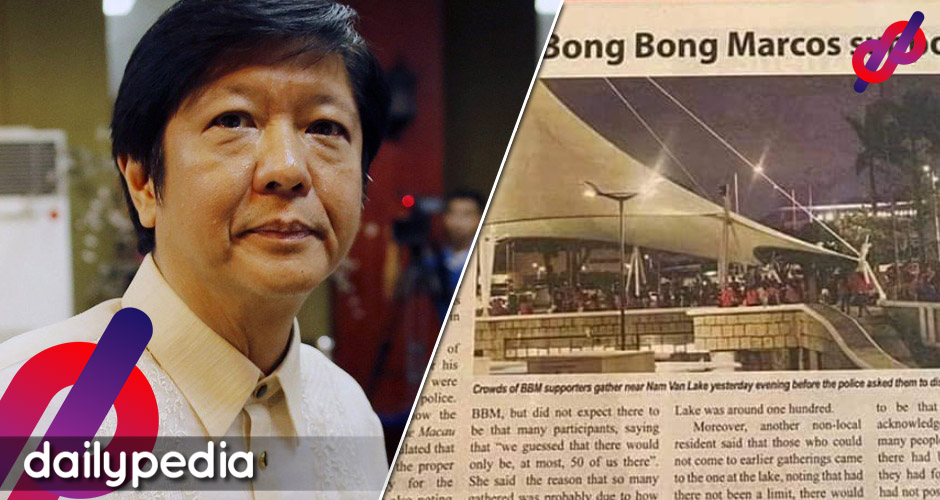 Based on several screenshots of conversations, the Kakampinks set aside political differences and offered to help OFWs in Macau who were apprehended by authorities after staging an event to support the former senator's bid for the presidency.
According to the Hoje Macau newspaper, the Pinoy workers could be punished for breaking various laws, gathering in tourist spots without permission, and misusing the Macau SAR symbol for unofficial purposes.
One of the detainees claimed that, "We have been here for 20 hours without food, without sleep, without baths."
A Filipino witness told This Week in Asia that the workers were placed inside a room at a police station and wouldn't disclose the name of the one who organized the event because he "is a Filipino permanent resident in Macau."
Some were already released but are required to show for any case hearing.
The Philippine consulate in Macau also said that some could be deported.
"The Consulate would like to remind all Filipinos in Macau to desist from engaging in gatherings, assemblies, or other activities that have a political or partisan character, including the use of banners and uniforms," it said in a statement.
"All Filipinos are once again reminded to strictly observe the laws and regulations of the Macau Government and to respect the sensitivities of the local community," it added.
The press tried contacting Marcos's public information officer Maria Pedroche to ask whether their camp offered any assistance but yielded no response.
Similarly, before the BBM loyalists were detained, people who wore pink clothes to support Robredo were also questioned by authorities.
But Robredo's spokesman Barry Gutierrez said he knew nothing about such a thing.
"This is my first time hearing of this incident. That said, lines of communication are open between the campaign and volunteer groups overseas, and we are certainly ready to extend any assistance if requested," he said.
"We appreciate the efforts of all volunteer groups – their energy and enthusiasm to campaign has been an inspiration," he said. "We remind them, however, that they should strive to comply with all applicable laws and regulations in their respective areas, for their own safety and protection."