Pinoy Big Brother house has already welcomed hundreds of individuals to become its housemates since it first aired in 2005. Not all, however, can fight through the challenges presented by living away from their loved ones and living with strangers.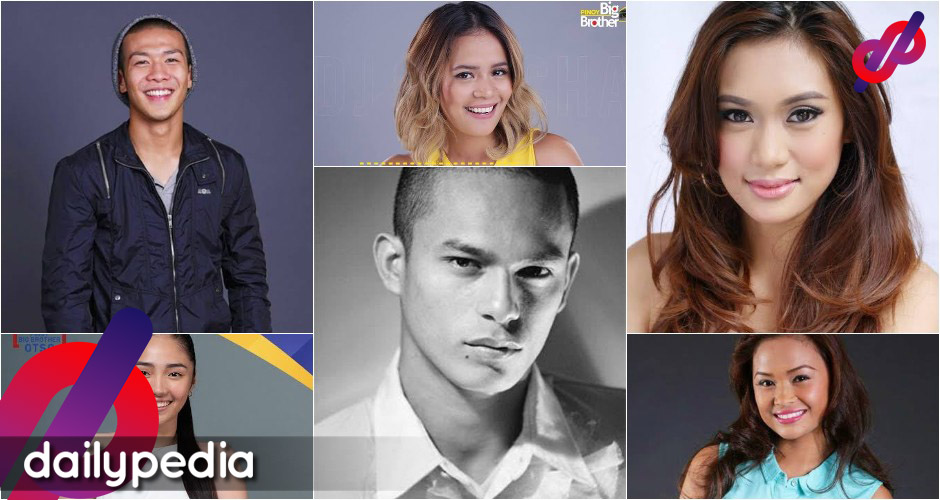 Pinoy Big Brother has allowed no less than 20 housemates to exit voluntarily from the house for many reasons. Some felt they no longer belonged to the house; some had to forgo their dreams of becoming the Big winner because an emergency came up. 
Read through the 10 housemates who exited the house out of their volition and their reasons why they opted such:
Aldred Gatchalian.
Gatchalian was the youngest member of the first batch of teen housemates to enter the Pinoy Big Brother house in 2005. He confessed to Kuya about his difficulty adjusting to his new environment. It was on his sixth day. 
He got homesick for being away from his family. He eventually had toexit voluntarily the following day.
BB Gandanghari (Rustom Padilla).
Gandanghari's hasty exit from the PBB house came just a few days after he admitted on national TV that he is gay. 
Back then, she was still Rustom Padilla and had not gone gender reassignment yet. Contrary to popular belief that she exited because she was finally able to accomplish her mission inside the house (introducing who she [really] is), Gandanghari, actually opted to make the VE because she had to settle a bank debt.
DJ Chacha.
The housemates were in Vietnam when DJ Chacha abruptly decided she needed to leave the competition earlier than she planned. 
Her fellow celebrity housemate Hideo Muraoka was almost sure to get evicted after scoring lowest in Kuya's challenge, but was conveniently saved after DJ Chacha's voluntary exit.
Ethel Booba.
Ethel Booba was not alone in leaving the PBB house in the morning of November 22, 2007, as she just joined the Orange and Lemons frontman, McCoy Fundales. 
Fundales decided to do a voluntary exit after the 'plagiarism' issue Kuya brought up amid a filmmaking task. Ethel's concerns, however, involved the guest celebrity housemate, Mariel Rodriguez, whom she suspected to be an actual housemate. 
The comedienne also raised concerns about the sacrifices that Kuya demanded the housemates to do, without allowing them to know why they were doing it. Before her exit, she already declared her readiness to leave the house.
Jessica Marasigan.
Marasigan was among the nominees for eviction when she decided to do a voluntary exit. 
Marasigan expressed to Big Brother her intent to voluntarily walk away upon hearing that her 'lola' passed away. Kuya immediately halted the voting process as soon as Marasigan announce her plan.
Jyo Yokohama.
Jyo Yokohama's exit from the house is unique, as it was decided by flipping a coin. 
On September 2, 2015, the PBB 737 housemate spoke to Kuya that he was missing the person 'he was' outside the house and expressed his intent to do a voluntary exit. Unsure if he should stay or leave, Yokohama decided he'd play tossing the coin, instead, to determine his final decision—heads he'd leave, tails he'd stay. 
It was the former.
Princess Manzon.
Manzon surely isn't the only housemate to feel her fellow housemates do not want to be with her as there have been other housemates who got nominated several times in a row. For Manzon, however, being nominated twice is the final straw. Manzon [definitely] felt "the game is not for me," which made her decide to make a voluntary exit on October 25, 2009.
Rocky Salumbides.
Salumbides was not the only PBB Double Up housemate to voluntarily exit from the house, as two other housemates moved out before him.
 Salumbides's reason for leaving the house is his long-time girlfriend, Eula Valdez, who was about to celebrate her birthday. 
In his confession to Kuya, he declared his love for the seasoned actress. His intent to celebrate her birthday and Christmas with her pushed him to leave on December 9, 2009.
Heaven Peralejo.
Peralejo is undoubtedly one of her PBB season's most successful alumni, although she was unable to complete her stint as a housemate after voluntarily leaving the house. 
Her decision was a response to her cancer-stricken grandmother's wish of seeing her first after her operation.
Yassi Pressman.
Pressman did not clearly express her reason of leaving the house, at a time when she was about to secure a place at the Big Night. She did say, however, that she was needed "outside the house". The actress, who then was appearing on FPJ's Ang Probinsyano, gave up her spot to fellow housemate, Elisse Joson.
Were you able to follow the events inside the house when these housemates voluntarily gave up their slots as housemates? Share us your thoughts in the comment section.