Markki Stroem has finally opened up about the truth of his sexuality.
It has already been known that Stroem is a member of the LGBTQIA++ community, but no one knew what category he falls under prior to his revelation.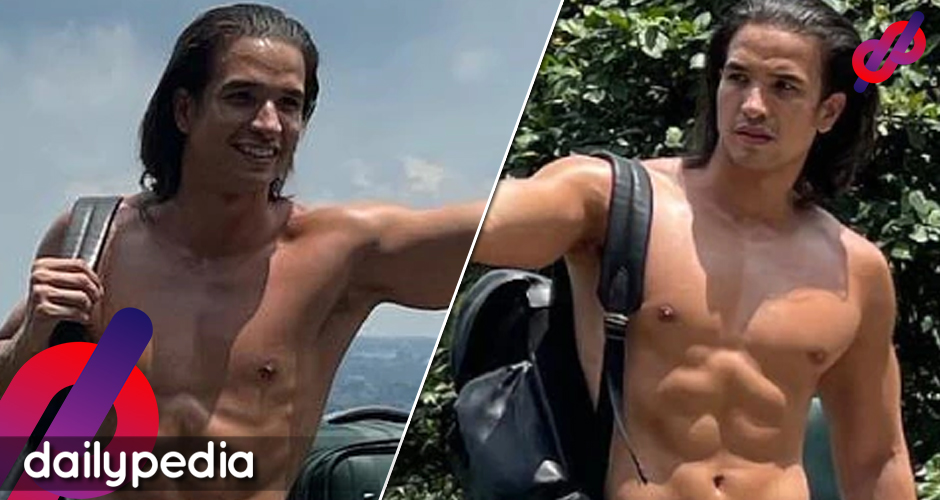 In PEP's recent interview, he said he identified as a "demisexual for a while" but somehow lost "the pleasures of sex."
"Maybe it's because I have not found… at the moment, at the moment, ha? It's just… it's fleeting… I already talked about this before, I talked about this whole concept. Demisexual is leading na to asexuality.
"And I've reached the point in my life na maybe if I find someone good, whether in be anyone, transman… I will, and I find attraction to them, and I find emotional attraction, maybe. Maybe.
"It's a form of pansexuality that is not really pansexuality because it has reached the point of… kasi, I told you, LGBTQIA++ is a spectrum. It's not just L.
"Like, that's why when people say you're gay, and I'm like… that's the thing, if you're gay, I'm not." he said.
Someone who is demisexual only feels sexual attraction when there is an emotional bond.
Stroem is also unsure whether he is gay or queer.
"I don't know. At the moment, I'm waiting for marriage. And I want marriage… I also said that I do not… I wanna be the one to not have to not make a media explosion about who I am as a person,
"I do not want to make that as like… a reason to have more publicity. My reason for keeping who I am is because I don't know yet.
"At the moment, it's an evolution. I'm waiting for the right time. Because like if I say one thing, baka tomorrow I'm something else. So, let's just say I'm in the plus. Di ba, LGBT+?" he added.
He is unsure as to what kind of gender he wants to get married to as well.
"It can even be a transman, like a woman who became a man. Or transwoman. Who knows?" Markki said.
"My sexuality is based on the person I love, not based on the person on actual sex organ," he said.
Stroem called out the "internalized homophobia within the LGBTQ community" which he experienced first-hand.
He stars the BL series Love At The End Of The World alongside Khalid Ruiz. After that, he walked the Arab Fashion Week in Dubai. He then noticed a difference between gay culture and queer culture.
"Sa gay culture, pagkatapos ng Love At The End Of The World photo ops ko, ang daming nag-message sa akin!" maigting na bulalas ng 34-anyos na singer-actor-model.
"Forty thousand, fifty thousand blah-blah-blah! Of course, hindi naman ako pumapatol dun. Hindi ko naman kailangan yung pera.
"Pero pagkatapos kong i-post yung mga drag series ko, the same gay men who are asking to pay me fifty thousand pesos for sex, are now calling me bading, bakla, ang pangit mo! Blah-blah!
"I'm like… wait a second. So, you see the internalized homophobia within the LGBTQ community. I think the people within the community should start to love each other more and understand each other more, and not bring each other down.
"Coz there are times kasi na kita mo, parang may side eye. May mga sad comments na naririnig mo sa mga tao in the various aspects of the community.
"That makes you feel, 'Omigosh! Wait a second! Why can't we just all support and understand each other and love each other?'
"You can be masculine one day, and you can wear a dress the next day, and it's completely OK. Completely fine, di ba?"
He was referring to the netizens who keep on calling for him to do drag.
"So, I understand where this queer-shaming is coming from. And in my heart, in my soul, 2021 na. Or 2022 na, malapit na. Let's all understand, and let's all figure out na yung community is not just LGBT. There's the QIA++ pa.
"So, it's a spectrum. One day you can be completely gay, and only like men. The next day, you like transmen. The next day, you're asexual.
"So, sexuality is an evolution. And we have to understand and accept each other.
"Today, I'm asexual. Kasi, I've been very busy. So, medyo yung sex drive ko…"
The last time he kissed someone was in the series and hasn't rubbed one off in a while due to a busy schedule.
"Like literally, that is my last kiss, yung during work. Kasi, di ba, from Dubai, straight to Baguio for taping, straight to Pokemon events—I'm doing a Pokemon grand scale event now for the Pokemon company in Japan. Green screen.
"So, since puro work ako ngayon, walang time to think about sex. So, at this point in time, to be completely honest, I have not jerked off in a while.
"Right now, who knows what will happen tomorrow, or the next day, or next week," he said.