It seems some supporters of vice-presidential aspirant Sara Duterte-Carpio are already gearing up for when her running mate Bongbong Marcos gets disqualified from the presidential race.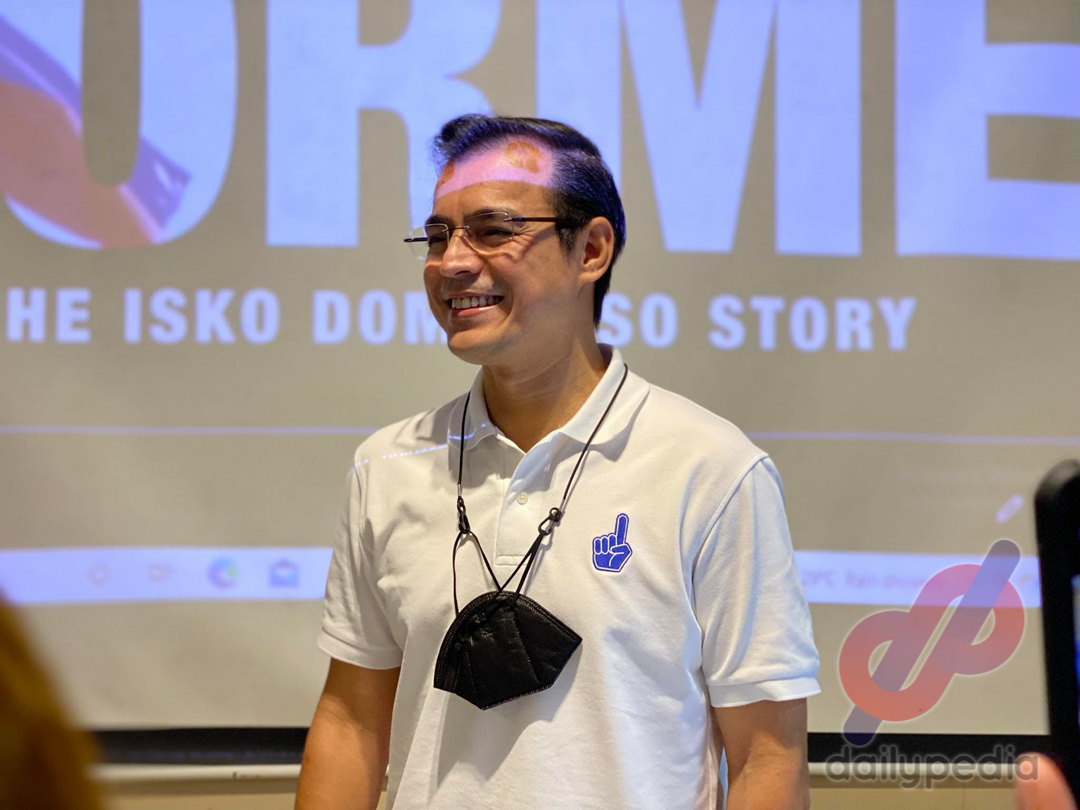 A photo of a tarpaulin showing Manila Mayor Isko Moreno and Duterte-Carpio is making rounds on social media.
Netizens are speculating that Pres. Rodrigo Duterte would eventually endorse Moreno's bid for the presidency after long-time aide Sen. Bong withdrew his.
Kawawang BBM 😂

May pa substitute na sakaling ma DQ. 😊👏👍 pic.twitter.com/jdzMqXSvkF

— Infection Control 🦠⚕️🩺 (@infectious_dx) December 7, 2021
Marcos, meanwhile, is facing numerous disqualification cases over past issues with tax.
Akbayan Citizens Action Party (Akbayan) recently filed a 13-page petition at the Commission on Elections (Comelec) seeking to disqualify Marcos from next year's election, citing his tax evasion conviction in 1995.
"Petitioners respectfully submit that the Respondent should be disqualified as a candidate for President of the Republic of the Philippines on the grounds, each of which is sufficient to disqualify the Respondent, namely the Respondent is perpetually disqualified from holding public office; the Respondent was convicted of crimes involving moral turpitude, and the Respondent was sentenced to a penalty of imprisonment of more than 18 months," the petitioners said.
"As such, his conviction for the said crimes carried with it the penalty of perpetual disqualification from holding any public office, voting, and participating in any election," they added.
Moreno previously said he'd be open to adopting Duterte in his Senate slate.
"I would love him to be part of the Senate slate as a guest candidate, simply because he no longer has a presidential candidate. Senator Bong Go withdrew so it's in line with our belief. But for now, let us not jump the gun, I don't want to preempt the President," he said during an interview in his visit to Lapu-Lapu City.
The Philippine Center for Investigative Journalism (PCIJ) also named Moreno the top spender among presidential aspirants.
The report said Moreno has spent over P300 million so far.