Celebrities such as Agot Isidro, Enchong Dee, Ogie Diaz, and Pokwang shared the sentiments of netizens after the lavish wedding of Congresswoman Claudine Diana Bautista was made public.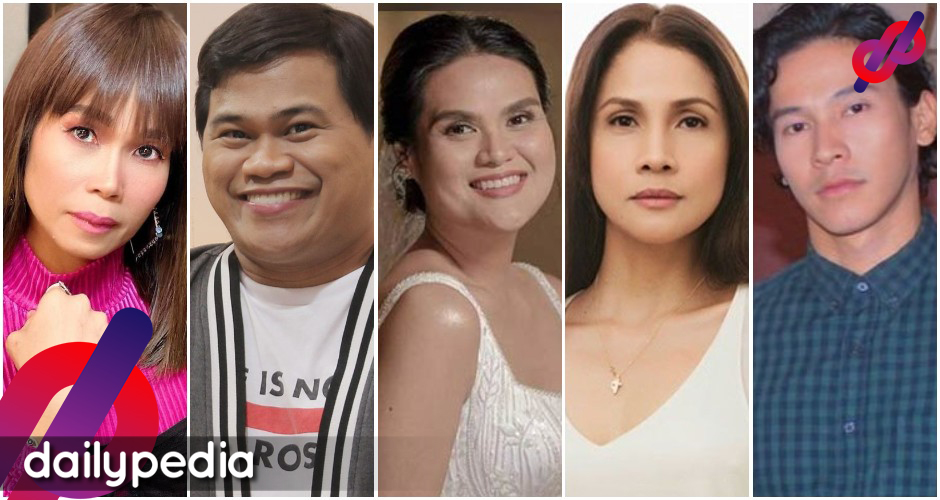 Bautista is the representative of party-list Drivers United for mass Progress and Equal Rights (DUMPER). After her civil wedding in February, she and her husband Jose French Lim decided to have a ceremony at the Balesin Island Resort in Polilio, Quezon this August.
Netizens immediately noticed Bautista's lavish gown, created by international Filipino fashion designer Michael Cinco. 
Celebrity event stylist Gideon Hermosa was also the one who arranged the wedding venue.
People have described the congresswoman as "insensitive" as she held a grand wedding despite the number of drivers having a hard time because of the pandemic.
In her tweet, Agot Isidro stated that Bautista's gown alone could probably feed the families of displaced drivers.
https://twitter.com/agot_isidro/status/1426491474271621120
In a now-deleted tweet, Enchong Dee also questioned the expenses regarding the wedding. He claimed that the money [supposedly] for commuters and drivers went to the wedding of the congresswoman.
"The money for commuters and drivers went to her wedding. Let's not prolong this conversation and don't say otherwise," he wrote.
Ogie Diaz agreed to a netizen who said that it's inappropriate for Bautista to flaunt her lavish wedding amid a pandemic.
He then asked her about her accomplishments during these trying times.
Grabe si Ate na representative ng mga drivers. Baka naman me accomplishment siya during pandemic, pakilatag ang resibo. https://t.co/WxA0nNDSdT

— ogie diaz (@ogiediaz) August 14, 2021
Pokwang sarcastically commented on Bautista's expensive gown while mimicking the sounds of cars honking.
Ok ano na? ang class ng representative ng mga drivers ha… naka Michael Cinco na wedding gown… edi wow!!! BONGGA KA DAI!! BONGGA KA DAI!! Beep! Beep! tabiiiii!! ang masagasaan edi sorry….

— marietta subong (@pokwang27) August 14, 2021
A netizen then described the congresswoman as a "nouveau oligarch."
She asked how politicians [like Bautista] try to accumulate any wealth they can while they're still in power.
Duterte "brought down" the oligarchs and replaced them with something worse: the nouveau oligarch.

And they'll try to amass as much wealth as they can to catch up while they're still in power. https://t.co/ioYWK1OqvQ

— Miguel Sevilla (@miguel_sevilla) August 15, 2021
Since the wedding venue was in Quezon, the public asked how she and her entourage managed to cross borders despite the strict lockdowns in the country.
https://twitter.com/hellokidneyMD/status/1426916168657371146
A netizen called out the celebrities and tried to justify Bautista's wedding by comparing it to Dingdong Dantes and Marian Rivera's ceremony seven years ago.
Tingnan mo tong tangang to. Una, di pa pandemic noong kasal nina Dingdong at Marian. Pangalwa, di sila Partylist Rep na nagpapabaya sa sector na nasasakupan habang nagpapakasarap sa buhay. Charot! https://t.co/z7n9jXbGoT

— Charot! (@IamCharotism) August 16, 2021
Someone also criticized the congresswoman's looks.
Ampanget ni Claudine Bautista ng Dumper Party list na wala namang tulong sa mga tsuper at sobrang dami sigurong insecurities nito sa katawan that's why she needs obscure website to lie that she's "gorgeous" or "stunning". Stunning ang kapangitan kamo inamosya

— kæ ⎕ (@ifyouseekkae) August 15, 2021
Bautista is the vice-chair of the Transportation Committee of the Congress and is the assistant majority leader of the Rules Committee.
In 2020, drivers who got forced to go off-road made headlines as they resorted to begging people for money to support their families.