It seems the Duterte administration isn't open to criticisms, even as two people have already said they are.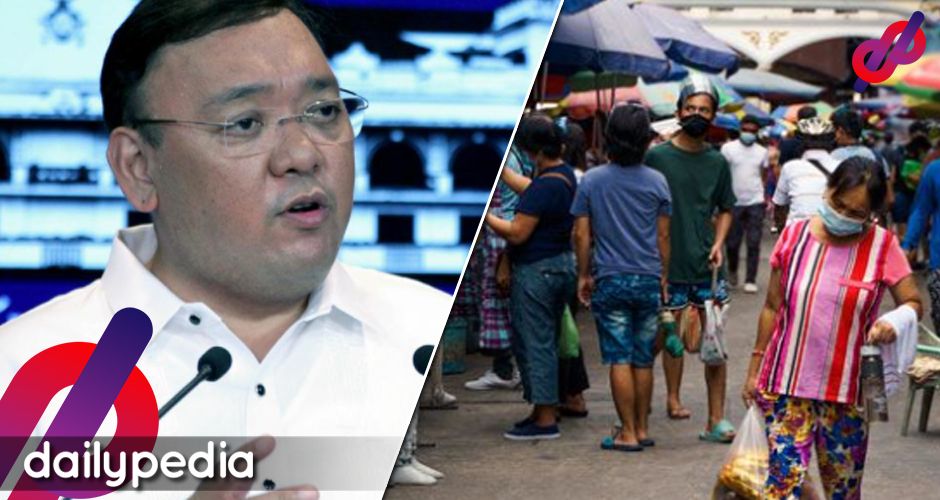 Presidential Spokesperson Harry Roque would call government critics utak talangka, describing what many consider a common yet negative Filipino trait of crab mentality.
'UTAK TALANGKA'

Presidential Spokesperson Harry Roque dismissed as "crab mentality" the criticisms against President Duterte's supposed "simple" birthday celebration in Davao. pic.twitter.com/LcT0ugQ5iA

— The Philippine Star (@PhilippineStar) March 29, 2021
It came about after the government critics hit President Rodrigo Duterte's 76th birthday celebration. Roque later ties into criticisms about the pandemic response.
Presidential spokesperson Harry Roque describes criticism of the government's pandemic response as "utak talangka." pic.twitter.com/m7RR52khvo

— Inquirer (@inquirerdotnet) March 29, 2021
"Huwag po ninyong kakalimutan, mga kababayan, huwag po tayong makikining sa mga utak-talangka na iyan. Buong mundo po ay may problema sa new variant., hindi po tayo nag-iisa," said Roque during his media briefing.
Netizens have hit Roque for this very statement, calling him out for not being receptive to criticism.
Presidential spokesperson Harry Roque describes criticism of the government's pandemic response as "utak talangka." pic.twitter.com/m7RR52khvo

— Inquirer (@inquirerdotnet) March 29, 2021
The gospel for the day:#DutertePalpak#OustDuterteNOW

I have a friend in Mnl who is now in ICU fighting for her life due to Covid. The govt's clear failure to address the pandemic systematically IS personal.
Don't say critics are just "utak-talangka," mga ulol. https://t.co/jVDgPdRobi

— Dr. Jhoanna Lynn Cruz (@JhoannaLynnCruz) March 27, 2021
Me today after watching Harry Roque's "utak talangka" rhetoric on the news: pic.twitter.com/EJ83UslzbD

— Neen Ramos (@themeanieneen) March 29, 2021
They also called out Roque for passing off the government's inability to flatten the curve and contain the virus and resulted in mutation—even as other countries have already managed to do so.
Wala naman nagsabi na kasalanan ng IATF na magmutate ang virus. Ang kasalanan ay ang hindi pa rin natin nakakamit ang "FLATTENING OF THE CURVE".

— Francis Medina (@francis_medina_) March 24, 2021
Pero kasalanan nilang hindi sila nakapagplano at nakapaghanda. Una pa lang, sinabi na ng mga eksperto na maaaring magmutate ang virus, hindi ba? And yet, they failed to prevent the spread of mutations. They are to blame for that. https://t.co/MzS9dkfLnu

— xielly; (@thisisnotxielly) March 23, 2021
That "hindi naman po siguro kasalanan ng IATF" statement? Given they had the info we all had read and saw in media around the world, how fast these variants spread, and they chose to loosen up restrictions? Sila ang policy-making body. How did they arrive at that decision?

— Menchu Macapagal (@menchumacapagal) March 24, 2021
We're back to square one. The only difference is we have accumulated billions in debts. Pero ang opening statement, hindi kasalanan ng govt & IATF. Still wo a clear plan to stop the spread. The best news daw e we're acquiring 500T Antigen tests. Tests pa din? Di ba dapat vaccine?

— Racel Marcelo-Sotto (@sottoracel) March 27, 2021
Netizens argue that since the virus's behavior is unpredictable, it would have been different if the government acted earlier than it did.
Recall that in February, President Rodrigo Duterte himself flat-out refused to recognize the threat of COVID-19, something which he would later say he warned everyone with.
The "crab mentality" remark—and its subsequent backlash—also hits home for netizens in the form of irony.
Most of the government's critics have received pretty much the same treatment from administration officials, specifically those in Duterte's cabinet; that is, they resist criticism if it is not something they took into account.
Presidential Chief Legal Counsel Salvador Panelo would call out critics in his daily program Counterpoint last March 24, saying the government is receptive to "constructive criticism".
He would, however, not elaborate on what he meant by "constructive", as he proceeded to lash out at Vice President Leni Robredo for suggesting measures that "have already been implemented" by the government.
Robredo, however, is usually the first to act and would receive criticism for "trying to compete with the government."
These lapses in the pandemic response often include limiting public transportation without offering alternatives, a problem which Robredo's office took to heart and solved with partnerships involving the private sector.
The now-commonplace shuttle service for frontliners has since been part and parcel of the pandemic response.