It looked like President Rodrigo Duterte is finally making a move to settle the country's long-time dispute with China in the West Philippine Sea—but no one except him and a few close contacts might be privy to what will happen.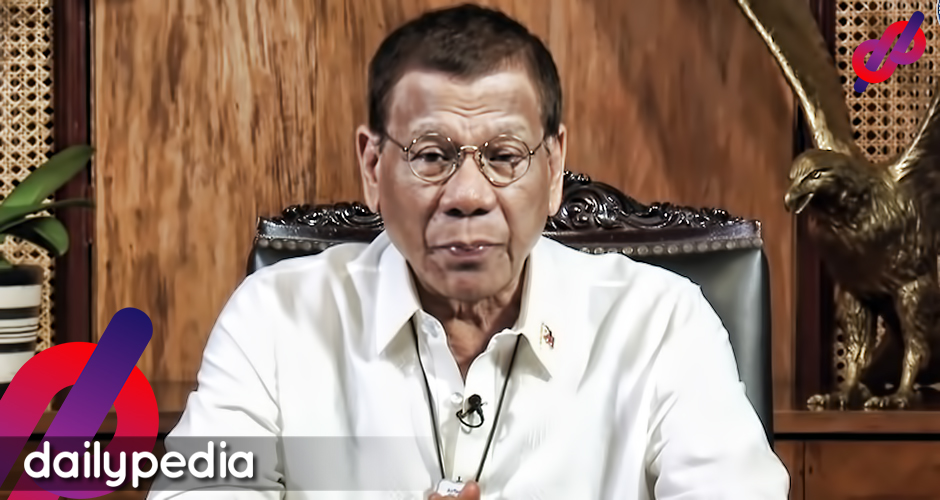 "Kung anuman ang ginagawa ng Presidente, hayaan na nating gawin niya 'yun sa isang pribadong pamamaraan dahil hindi naman po dapat inaanunsiyo sa publiko kung ano 'yung mga diplomatic initiatives at hakbang na ginagawa ng Pangulo," said Presidential Spokesperson Harry Roque during his virtual press briefing on April 15.
President Rodrigo Duterte's actions to address disputes with China is being done in private, presidential spokesperson Harry Roque said, asserting that diplomatic initiatives do not have to be made in public. https://t.co/GvtfJI1lcm pic.twitter.com/mTCW9y4x51

— Inquirer (@inquirerdotnet) April 15, 2021
He also stressed that diplomatic negotiations fall under the exceptions of Executive Order (E.O.) No. 2–known as the Freedom of Information Order—though it only applies to the executive branch.
The said exception falls under item 2 of Exceptions to Right of Access to Information. The Office of the President released it on November 24, 2016–the 'privileged information relating to national security, defense, or international relations.'
To be more specific, it lists diplomatic negotiations "and other information required to be kept secret in the conduct of diplomatic affairs."
Executive Secretary Salvador Medialdea signed the memo. Listed eight other exceptions, and it also happened to include information covered by Executive privilege, among others.
Netizens, however, were not buying Roque's statement and have gone to the extent of dissecting what Duterte is up to.
One Netizen defined what "privately dealing" means in Filipino.
Duterte "privately" dealing with China invasion in West Phil. Sea – Palace

Case being settled in private is called "areglo" in tagalog.

— Michael Go (@activistblogger) April 15, 2021
Journalist Philip Lustre, Jr. called out Roque and asked him to admit that this is a way for the Duterte administration to be not held accountable should anything goes wrong.
RODRIGO Duterte is handling "privately" WPS incursion issue with his "friends" in China's hierarchy, Harry "The Queef" Roque says. Private talks means no transparency. There's no public accountability. This is a conspiracy against the Filipino people. The Queef must admit it.

— Philip Lustre Jr. (@IpeLustre) April 15, 2021
Another Netizen [even] highlighted that the issue is something public, hence the need for Filipinos to know exactly what is being done.
https://twitter.com/piessionate/status/1382590946659880965
One Netizen questioned why Malacañang is suddenly invoking the exception and putting a veil of secrecy over what will come of the discussions.
SOMETHING FISHY GOING ON W/WPS :Why discuss privately WPS issue when it involves national interest of paramount impt? In any healthy & flourishing democracy,natl problems of core interest/s require transparent discussion at hi levels,to reach collective decision!Why the secrecy? https://t.co/zu6dZEyG3G

— KAI-TSAR (@jjj_tsar) April 15, 2021
Results of previous discussions between Duterte and Beijing–are also seen clear as day, which baffled this Netizen.
The "discussions" between Duterte and China are private. It's results, however, is publicly seen with China's:

* intrusion into the WPS
* claiming Philippine EEZ
* exploitation of Philippine resources
* harassment of Filipino citizens
* refusal to submit to Philippine officials

— Viktor vonGerdenheim (@ViktorvonGerden) April 15, 2021
Lastly, this Netizen hits the Administration for resorting to backdoor diplomacy—something which they have used to continuously hit one of their harshest critics: former Sen. Antonio Trillanes IV.
That's how backdoor diplomacy works actually. Okay yan sana kaya lang lugi na lugi na Pilipinas sa mga kasunduhan niyo. Tang ina, sa atin ang West Philippine Sea. https://t.co/6dTwYLoT0o

— NRC (@norsieology) April 15, 2021
However, this move by Duterte is at least a step towards a resolution to the long-time conflict in the West Philippine Sea.
Netizens have never let Duterte see a day when not reminded of one of his campaign promises: to stand up for Filipinos and claim the still-contested West Philippine Sea.