There's a sense of déjà vu this 2021 for a lot of Filipinos. Apart from the country's capital city is under strict quarantine, a hashtag has also revived.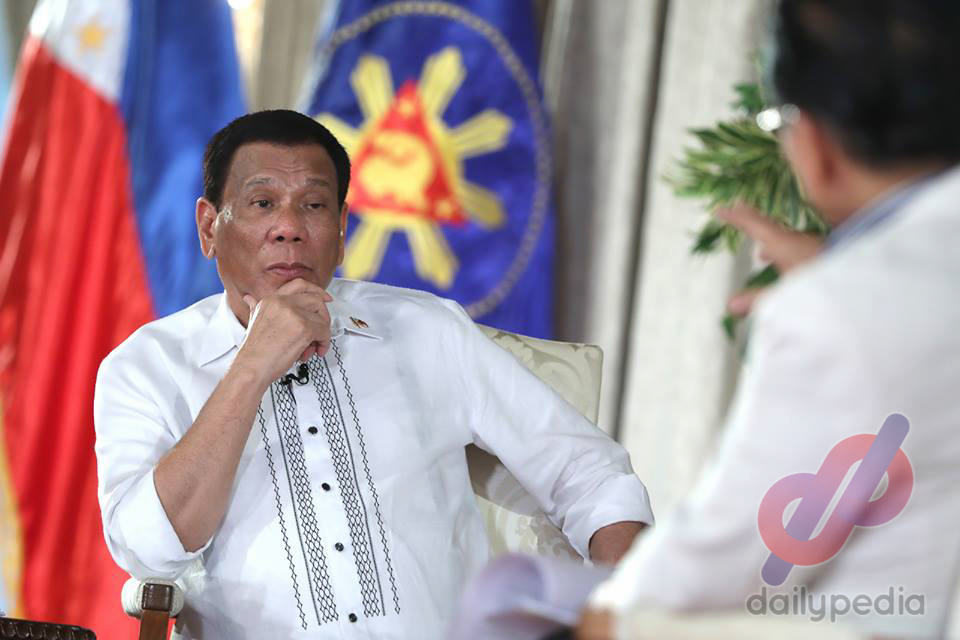 The hashtag #NasaanAngPangulo has resurfaced on social media feeds after Malacañang announced that President Rodrigo Duterte is skipping his appearance on live TV this week.
Palace spokesperson Harry Roque broke the news earlier yesterday, saying Duterte will skip his weekly address in light of the rising number of active COVID-19 cases, which peaked at over 15,000 during Holy Week.
Roque added that Duterte's physical safety remains their utmost priority.
Due to several members of the President's security group tested positive of COVID-19, Senator Christopher "Bong" Go confirmed Duterte's reason not to proceed with his weekly address.
UPDATE: Senator Bong Go says Duterte's 'Talk to the Nation' will be postponed to ensure the President's safety after several members of his security group tested positive for COVID-19 | @TriciahTerada

— CNN Philippines (@cnnphilippines) April 7, 2021
In a statement, Go said Duterte's Talk to the Nation got postponed due to members of the Presidential Security Group (PSG) testing positive for COVID-19.
He also said the President is in good health to address worries from the public.
It earned both ridicule and speculation by Netizens and revived the hashtag from 2020: #NasaanAngPangulo.
Most of the tweets contained harsh criticism of Duterte's speeches, described as nothing more than an old-man's rants and ramblings.
Are we looking to Duterte? No. What's he going to do? Rant? Who the F cares? People are dying & Duterte abdicated his leadership.

Duterte is an incompetent leader w/nothing to give to the nation. Duterte should resign. That's the least you can do for Filipinos. #NasaanAngPangulo https://t.co/Haxk5lLck6

— Zion Ryan Cruz (@zryanverse) April 7, 2021
Others pointed out how Duterte should instead step down and allow someone else to lead.
If only there was a way #NasaanAngPangulo pic.twitter.com/HqUcHMYSmB

— chris a (@cealqui0218) April 7, 2021
We don't have to ask #nasaanangpangulo because quite obviously between the domestic disaster and the diplomatic crisis, Duterte has absolutely no idea what to do.

Rodrigo Duterte needs to resign. Let fresh eyes handle the multitude crisis in the Philippines.

Period.

— Zion Ryan Cruz (@zryanverse) April 5, 2021
In the event that the Miss Universe is unable to fulfill her duties, the 1st runner up will take over.#NasaanAngPangulo https://t.co/4XkqgiiQ7o

— sirRIZALsmbl (@SirSambile) April 7, 2021
Some merely asked where he was, though it was more loaded than what the words mean.
Pres. Duterte last held a presscon 9 days ago. At a time when so many Filipinos are dying and falling ill of covid, he has not said anything. He's MIA.#NasaanAngPangulo #NasaanSiDuterte

— Raissa Robles (@raissawriter) April 7, 2021
Baka we should shift our question from #NasaanAngPangulo to #KumustaNaAngPangulo or even #BuhayPaBaAngPangulo 😉 https://t.co/r3vHMVDjp9

— Ry (@RynGrsp) April 7, 2021
One Netizen even brought up the President's issue to not resorting to other means of addressing Filipinos as scheduled.
https://twitter.com/bigtiddiebright/status/1379690635519799297
Another Netizen took a more "lighthearted" approach, taking his cue from popular Netflix series Kingdom.
Duterte now Duterte next week#NasaanAngPangulo #NasaanSiDuterte #RodrigoWhereAreYou pic.twitter.com/scHgCuYkys

— Cholo (@CholoI_) April 7, 2021
Speculations, on the other hand, were also floated, both on his health and his whereabouts.
A PAL his delayed weekly TV appearance would be next week. Will Malacanang deny or confirm it? Meanwhile, Del Lorenzana was positive. Sara left for Singapore yesterday. The madman refuses to take any vaccine, claiming he listened to the advice of his doctors. #NasaanAngPangulo

— Philip Lustre Jr. (@IpeLustre) April 7, 2021
#NasaanAngPangulo
He is somewhere:

1. Sick and taking medication
2. With his daughter for personal "funds" management
3. Taking a different vaccine secretly
4. Hiding from this country's problems

Why all these speculations? Well, he left us a big space for these.

— Ake Hoa (@ake_hoa) April 7, 2021
Amongst all the fire hurled at the President, a suggested idea came about at least for the week ahead.
Can the Vice President make the address instead? #NasaanAngPangulo https://t.co/y61u47Mv8c

— Ivan Michael Vicente (@drivanvicente) April 7, 2021
Outside of local executives, Vice President Leni Robredo is one of the most active in all government officials.
Her Swab Cab, currently parked in Malabon City, has been actively swabbing Malabon residents. It aims to help out the Inter-Agency Task Force for the Management of Emerging Infectious Disease (IATF) in finding active COVID-19 cases.
Duterte, meanwhile, has shown himself being more active in front of the camera, appearing in ceremonies meant to "welcome" the arrival of vaccines from both China and the COVAX facility.