Bank officials last February 17 said Lopez-owned companies and its former subsidiary Maynilad Water Services have no existing debts with the Development Bank of the Philippines (DBP).
President Rodrigo Duterte previously said that until ABS-CBN settles its tax issues, he won't allow the network to resume broadcasting operations.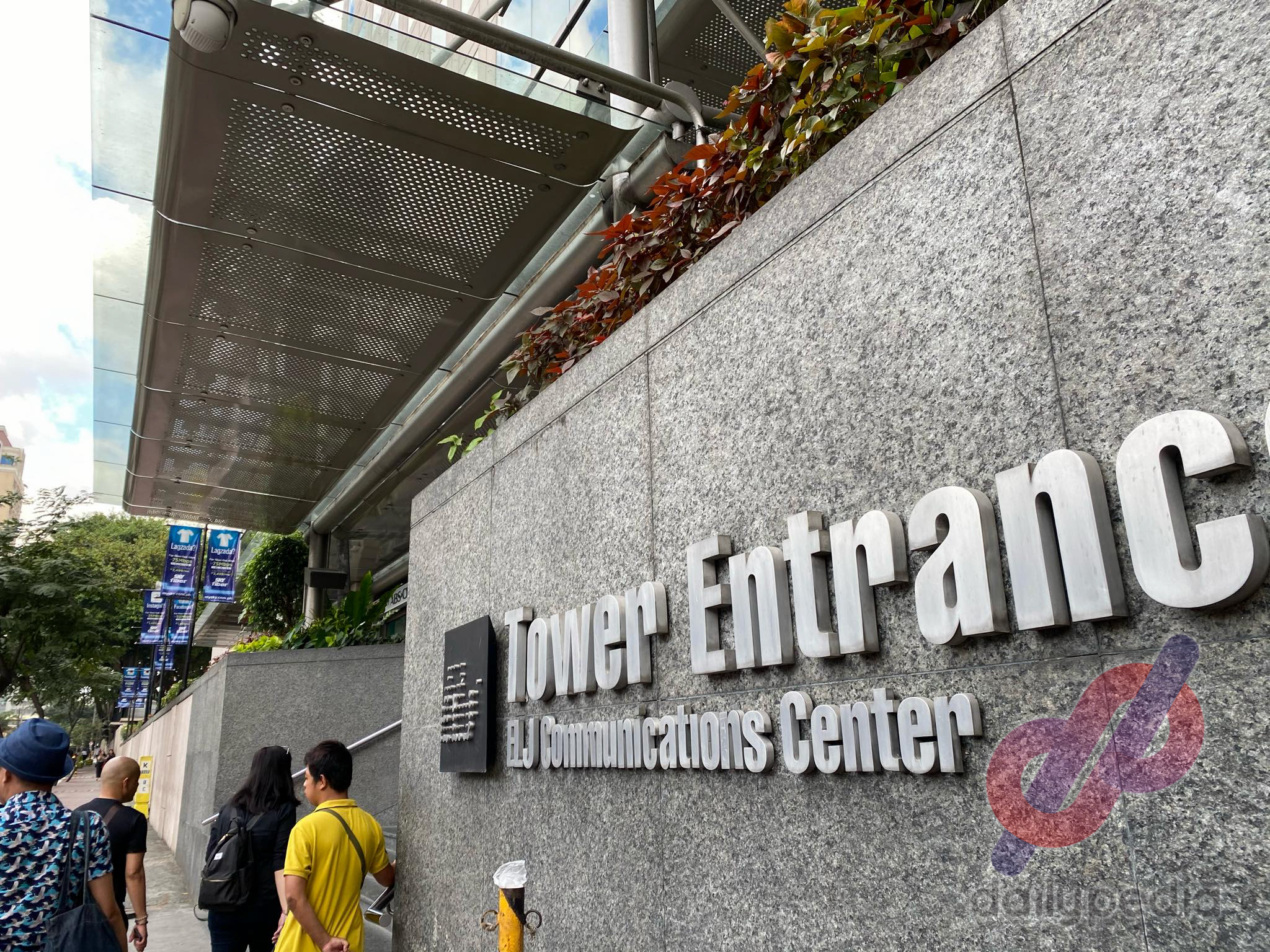 He promised to have the alleged condonation of Lopez Group's debt to the DBP investigated.
A DBP official during a hearing held by the House Committee on Good Governance and Public Accountability said that there weren't any write-offs or condonation of DBP loans from Lopez-controlled firms.
Lopez Holdings and Maynilad officials claimed that their business had settled obligations with financial institutions that receive non-performing loans from DBP under the Special Purpose Vehicle Act (SPV).
After the Asian Financial Crisis, the SPV law advised financial institutions to dispose of bad loans and non-performing assets in order to continue lending at pre-crisis levels to businesses and consumers.
A similar law called Financial Institutions Strategic Transfer Act (FIST) was signed by Duterte to assist lenders dispose of non-performing loans accrued due to the the pandemic.
Anak Kalusugan Representative Mike Defensor was one of the lawmakers who claimed that the Lopez companies had their DBP debts written off, which the bank has denied.
"There was none, Sir," DBP chief legal counsel Soraya Adiong answered when asked by Defensor if there indeed were no write offs.
The DBP said that the Lopez group's non-performing assets have already been bought by the Lehman Brothers.
SKY Cable, ABS-CBN Corp's affiliate, also said it already paid all debts in full.
"The loans were paid by SKY Cable in full. Yes, it's been paid, in 2011, January 2011," said SKY Cable President Antonio Ventosa.
Maynilad did the same thing and paid all debts as well.
"Bayad na ho lahat. In total ho, parang total $241 million ang binayaran namin… doon ho sa mga creditors na kasama sa rehab package," said CEO Randolph Estrellado.
Lopez Holdings president Salvador Tirona meanwhile denied Presidential Spokesperson Harry Roque's accusation that the company re-acquired some non-performing properties.
He said Roque's argument could just be a case of 'misunderstanding.'
"After that, we negotiated with the SPV together with the other creditors of our different companies and settled our loans with the SPV and the other banks. There was really no repurchase by the Lopezes of what they termed as the assets. It's a settlement of the loans with the new holder of the loans that came from DBP." he said.
Roque earlier showed an 'unverified' matrix of alleged Lopez's unpaid DBP loans. In it are the transactions between DBP, the Lopez Group's bad loans, and the Lehman Brothers under SPV. he said that the Ombudsman might conduct further investigation on the matter.
Presidential Legal Counsel Atty. Salvador Panelo previously advised ABS-CBN to settle its tax issues if it wants to get back on the air again.
The DBP said that the Lopez Group of companies have no issues as it relates to non-performing loans and non-performing assets.
People have gotten tired of hearing debunked allegations against ABS-CBN being brought up constantly.
https://twitter.com/xangalino/status/1362293135892602888?s=20
Roque might have engaged in spreading disinformation against ABS-CBN.
I love the banner headline. It is factual and comedic. Also depicts that the House of Representa-thieves is merely a stamp pad of the dictator.

One of the lead persecutor is Mike Defensor who has an ax to grind with ABS-CBN, is "struggling to find fault in Lopez' loan with DBP." https://t.co/w4w10mqbc3

— AkoNgaSyLico 璃乎. リコ. りこ. #LabanLeila (@SyLicoNgaAko) February 17, 2021
As usual, Duterte supporters have resorted to spreading fake news, a recurring theme for these people.
https://twitter.com/KatnissPatis/status/1361291559338012674?s=20
https://twitter.com/EggTarTisYummy/status/1362291116192665602?s=20
So who's lying? BIR and DBP, or Duterte who has been very vocal on his position against ABS-CBN and the Lopezes? You decided lol https://t.co/cCAohaORU0

— Offred (@ahandmaidstale) February 18, 2021
https://twitter.com/Ezhekiel0225/status/1362755123882041345?s=20
Bakit ayaw paniwalaan ng mga Tongresista na kuno ay nag-iimbestiga sa mga DBP resource person na nagpapatunay na walang Utang ang ABS-CBN at ang Lopez Holdings.#hausrepresentathieves pic.twitter.com/1QygTEE8JE

— Gwaponapogipa (@Willie19602106) February 18, 2021
Who is lying here, Duterte or DBP officials?

No write-off, no condonation: DBP officials belie claims Lopez firms have unpaid debt | ABS-CBN News https://t.co/rnZKzVAPcG

— Archie Nalundasan (@a_nalundasan) February 17, 2021