Kapamilya star Enchong Dee got praised by his colleagues after he publicly called out President Rodrigo Duterte for being focused on the ABS-CBN franchise instead of more pressing national issues.
The issue regarding the media giant's license to operate has been tackled since the National Telecommunications Commission (NTC) issued a cease and desist order in May last year.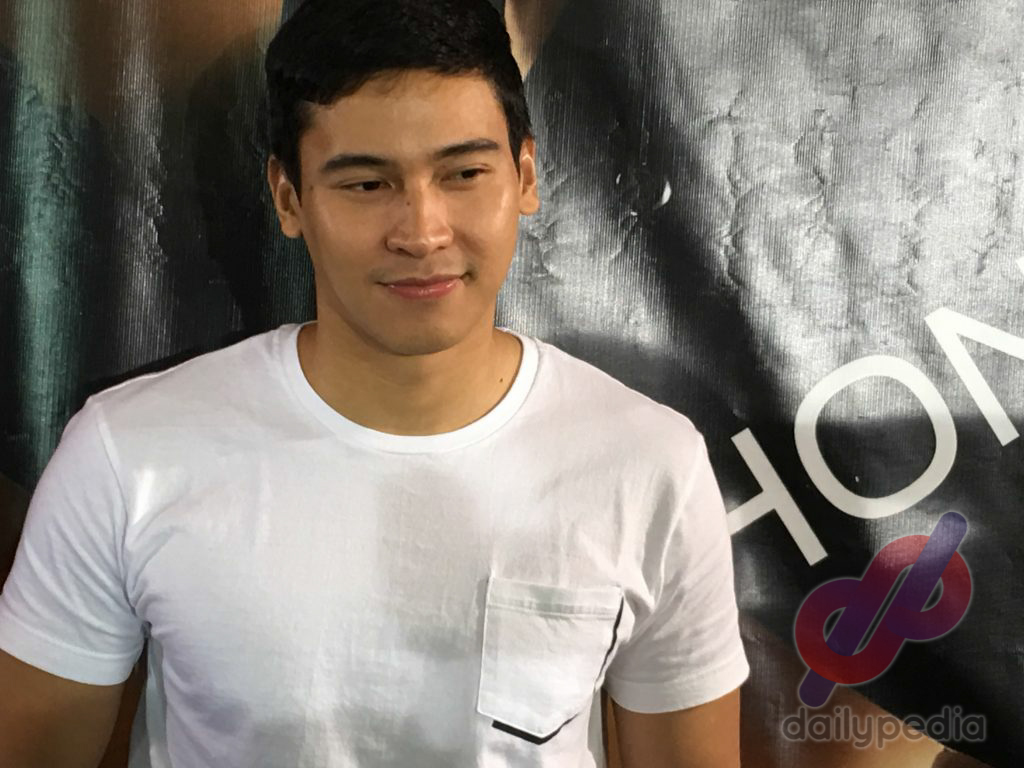 But despite the many months that have passed, the president stated that even if Congress gives ABS-CBN a franchise, he will still not allow the network to operate unless the Lopez family settles their said unpaid taxes.
With that, Enchong Dee has responded to the president in his  tweet, pointing out that the latter should wake up and serve the poor before dealing with franchise matters.
"Hoy Gising! Ang daming Pilipino naghihirap ngayon, yun muna unahin natin," Enchong wrote.
He then added that even if ABS-CBN holds no franchise, they still find ways to serve the Filipinos.
Andyan ka pa rin?? Hoy Gising! Ang daming Pilipino naghihirap ngayon, yun muna unahin natin… kahit wala kaming franchise nakakapagbigay serbisyo kami. https://t.co/qflActyqcq

— Enchong Dee (@enchongdee777) February 8, 2021
With the star's response, he gained praise from his fellow Kapamilyas, like Pinoy Big Brother Connect evictee Justin Dizon.
KAYA MAHAL KO ITONG SI ENCHONG EH https://t.co/SuK7qGYjXE

— Justin Dizon (@iamjustindizon) February 9, 2021
Netizens also supported Enchong's tweet saying that the president can't seem to move on from the issue while ABS-CBN has already put it past them.
Hindi siya makamove on sa ABS CBN samantalang yung ABS CBN nakamove on na sa pagkawala ng franchise at patuloy na nagseserbisyo sa bayan. luuuuh https://t.co/XtFELsdThp

— shieaning_ (@shing42090) February 9, 2021
Another said that the president's supporters continue to be annoying despite not knowing information about the network's taxes.
https://twitter.com/clahlazaro/status/1359091360247148544
"I stan Enchong Dee," a netizen wrote.
I stan enchong dee https://t.co/oa4gLXQgFF

— P'losopo Tasyo #Register2Vote (@I_am_Bryan_12) February 9, 2021
One accused the administration of stopping ABS-CBN from informing people about their wrongdoings.
10steps ahead pa daw ng lagay na yan ha…pero internet explorer ang d'moves… sa lawak ng reach ng ABS ayaw nilang mas maraming pinoy ang makaaĺam ng mga kabulastugan nila. https://t.co/diwITo23q1

— Sonny Claro (@claro_sonny) February 9, 2021
Someone also questioned about the repetitive accusations of the president despite the clarifications of the Bureau of Internal Revenue (BIR) that ABS-CBN has been paying their taxes for years.
https://twitter.com/officiallyTJ04/status/1358948641285623808
On the other hand, not everyone was happy with Enchong's tweet. A netizen responded by saying that the only reason why the star is calling out the president is that ABS-CBN will never be back.
https://twitter.com/MarivicMacas/status/1359577798319378433
Another defended the government by saying that the officials are consistently updating about the country's COVID efforts, but as soon as the president mentions ABS-CBN, celebritites "immediately think" that it's what the government does.
Government does weekly if not daily updates on covid efforts, they mention abs cbn once and celebrities immediately think it's all the government cares about. https://t.co/rrUp3196b2

— Ali loves yogurt (@Aliisssoo) February 11, 2021
On February 8, President Duterte again made comments on the Kapamilya network saying that he will not allow the NTC to give ABS-CBN the right to operate regardless of Congress' decision. He added that the Lopez family should first pay their said unsettled loans and obligations.
"Congress is planning to restore the franchise. Wala akong problem kung i-restore ninyo but I will not allow them to operate. I will not allow the NTC to grant them the permit to operate," the president said.
"Unless and until mabayaran ng mga Lopez ang taxes nila, I will ignore your frnachise and I will not give them the license to operate."
The Bureau of Internal Revenue (BIR) clarified that the ABS-CBN Corporation has been regularly paying its taxes for the past years. BIR Assistant Commissioner Manuel Mapoy said that in fact, the company has paid over Php15.3 billion in taxes from 2016 to 2019.